Saudi Arabia: Its Fault Lines and Future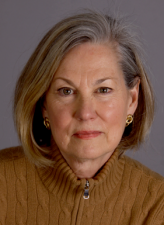 2013 Charles and Rosemary Licata Lecture

"Saudi Arabia: Its Fault Lines and Future"
Karen Elliott House
Pulitzer Prize-winning reporter and editor
Tuesday, February 12, 2013
11 AM
James R. Wilburn Auditorium
Pepperdine University
Malibu, California
Karen Elliott House, former publisher of The Wall Street Journal, will speak about her most recent book, On Saudi Arabia: Its People, Past, Religion, Fault Lines—and Future (Knopf, 2012), providing an inside look, based on 30 years of reporting, at the shrouded Saudi society, its social contradictions, and potential political vulnerabilities as an absolute monarchy on which the prosperity of the entire global economy so heavily depends.
Karen Elliott House retired in 2006 as publisher of The Wall Street Journal, senior vice president of Dow Jones & Company, and a member of the company's executive committee. A Pulitzer Prize-winning reporter and editor for international reporting, House is an Adjunct Senior Fellow at the Belfer Center for Science and International Affairs at Harvard's Kennedy School of Government.
The Charles and Rosemary Licata Lecture Series was established through an endowment for the School of Public Policy by benefactors Charles and Rosemary Licata, the Licata Lecture Series unites students, alumni, and community leaders with leading academics and practitioners shaping policy matters in the new century.