Events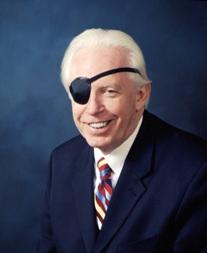 "Washington and the Economy: Abating or Abetting?"
Richard Rahn
Senior Fellow, Cato Institute and
Former chief economist for the
U.S. Chamber of Commerce
Tuesday, October 27, 2009
10 a.m.
Drescher Campus Auditorium
Pepperdine University
Malibu, California
With most agreeing that this is the most challenging economic downturn since the Great Depression, economists are using this experience both to reassess the Great Depression and its failures, as well as the reason that recovery continues to elude those currently responsible for federal economic policies in Washington, D.C.
Richard Rahn was formerly chief economist for the U.S. Chamber of Commerce and one of the architects of the dramatic turnaround in the economy of the 1980s and after, when the economy experienced the longest growth period in American history. Rahn is also a member of the Board of Visitors of the School of Public Policy and a frequent commentator on national economic news programs.