2009 School of Public Policy Commencement Speaker
Friday, April 17, 2009
Alumni Park
Pepperdine University
Malibu, California
10:30 AM
Congressman John Campbell, the US representative for California's 48th Congressional District located in southern Orange County, will address graduates at the School of Public Policy's 2009 commencement ceremony, and accept an honorary doctor of laws. Alan Beard, 1999 graduate of the School of Public Policy and founder and principal of Wave Strategies, Inc., will receive the 2009 Distinguished Alumnus Award.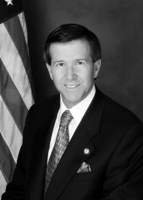 Congressman Campbell was first elected to his seat in December 2005 and has since earned a reputation as a fiscal conservative and a vocal advocate for sensible public policy, lower taxes, and greater freedom. He currently sits on the House Committee on Financial Service, the House Committee on the Budget, and is the lead author of the Taxpayer Choice Act which would provide an optional flat tax in addition to repealing the Alternative Minimum Tax. Prior to entering public life, Congressman Campbell was by profession a certified public accountant, and for 25 years specialized in representing several automotive franchises. Congressman Campbell was previously elected to the California State Assembly in 2000 and subsequently to the State Senate in 2004. He earned his bachelor's degree in economics from UCLA
and went on to receive his master's degree in business taxation from the University
of Southern California.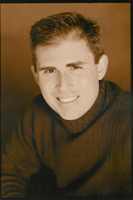 Brian "Alan" Beard is the founder and principal of Wave Strategies, Inc., a firm specializing in new media marketing and copywriting. Mr. Beard serves as a strategic marketing advisor for numerous partner marketing agencies, includingSketchfolio, Rovion, and House Party. Most recently, Mr. Beard launched Twitegy, the world's first Twitter-focused marketing agency, with the goal of becoming the world's best short-form communication firm. Prior to his current positions, Mr. Beard held several positions of progressiveresponsibility for Jupiter Research, a market research firm which specialized in analyzing, understanding, and forecasting online consumer behavior. An accomplished musician and musical director, Mr. Beard currently directsPepperdine University's signature a capella singing group Won by One, withwhich he has been associated for 12 years. Mr. Beard earned his bachelor's degree in music in 1994 from Seaver College of Pepperdine University. He received his Master in Public Policy degree with a specialization in regional and local policy from the School of Public Policy as a member of the inaugural class in 1999. While at the school, he interned for former House Majority Leader Dick Armey, working to promote the flat tax. Mr. Beard serves as a visiting professor of business at Seaver College teachingmarketing strategy; he has also consulted with both Seaver and the School ofPublic Policy on their marketing efforts.