#WeavingCommunity
The landscape of America will be increasingly more political as we inch closer to election day. In order to help us focus on what can transcend political division, we are launching our digital Yard Sign Initiative in partnership with Weaving Community. Our goal is to flood social media with positive messages and words of encouragement to those in our local communities. We cannot forget our nurses, first responders, teachers, and everyday community members who are #weavingcommunity by choosing to serve their communities every day.
This concept was first seen in Grover Beach, CA at the beginning of the pandemic to help spread encouragement and bring a greater sense of unity to the local community when they couldn't be in person together.
How can I get involved?
Download the templates below and then fill in the blank by uploading into your design software (i.e. Canva) or share as is with the blank filled in your social media caption.
When sharing on your social media be sure to include #WeavingCommunity and tag Davenport Institute (Facebook/Instagram- @DavenportInstitute Twitter- @DavenportInst).
What do I put in my Yard Sign?
Yard Sign 1: Is to show Support
(Ex. We Wish the Malibu Doctors and Nurses the best as they continue to fight the pandemic)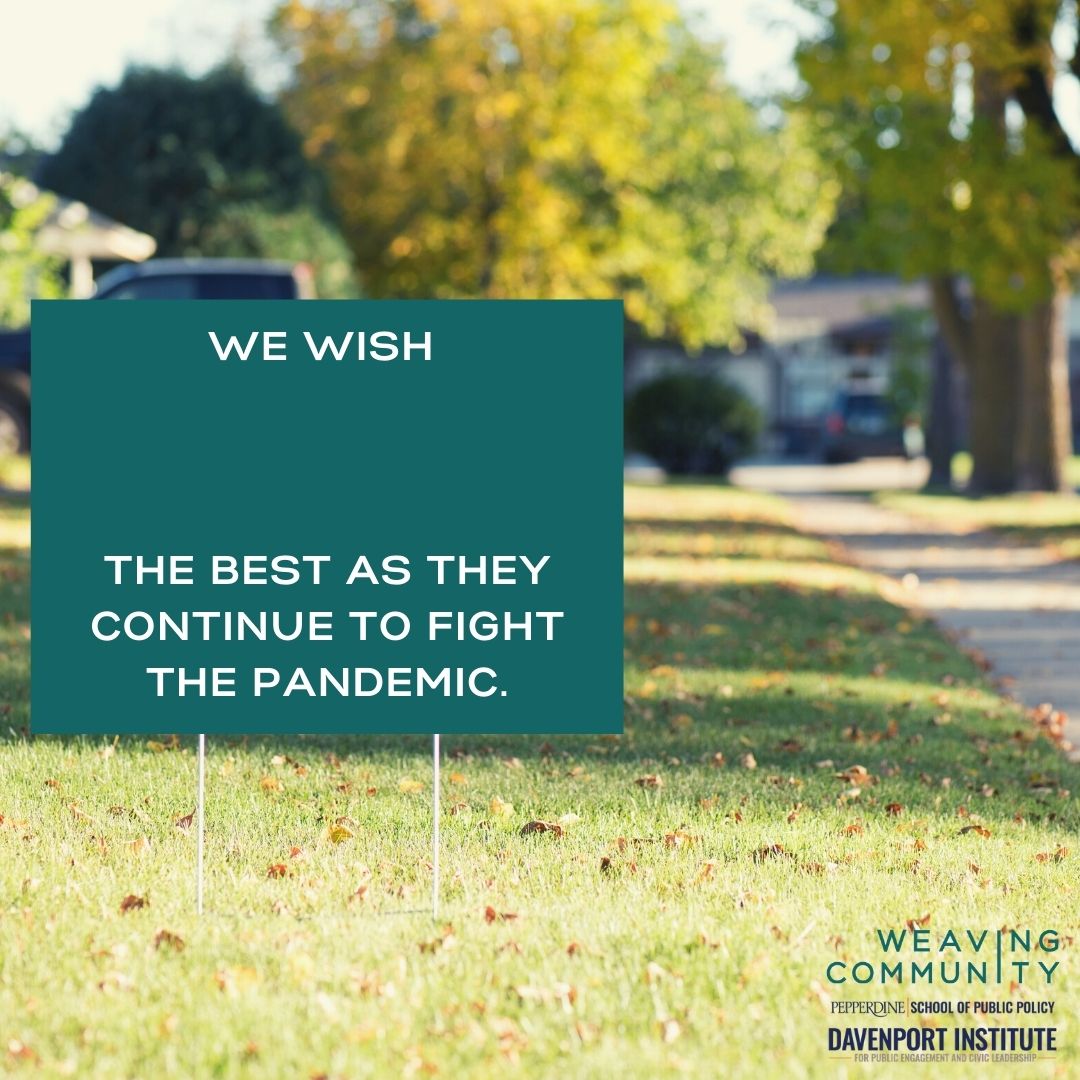 Yard Sign 2: Is to show Encouragement
(ex. Every day we are encouraged by our teachers adapting to online learning)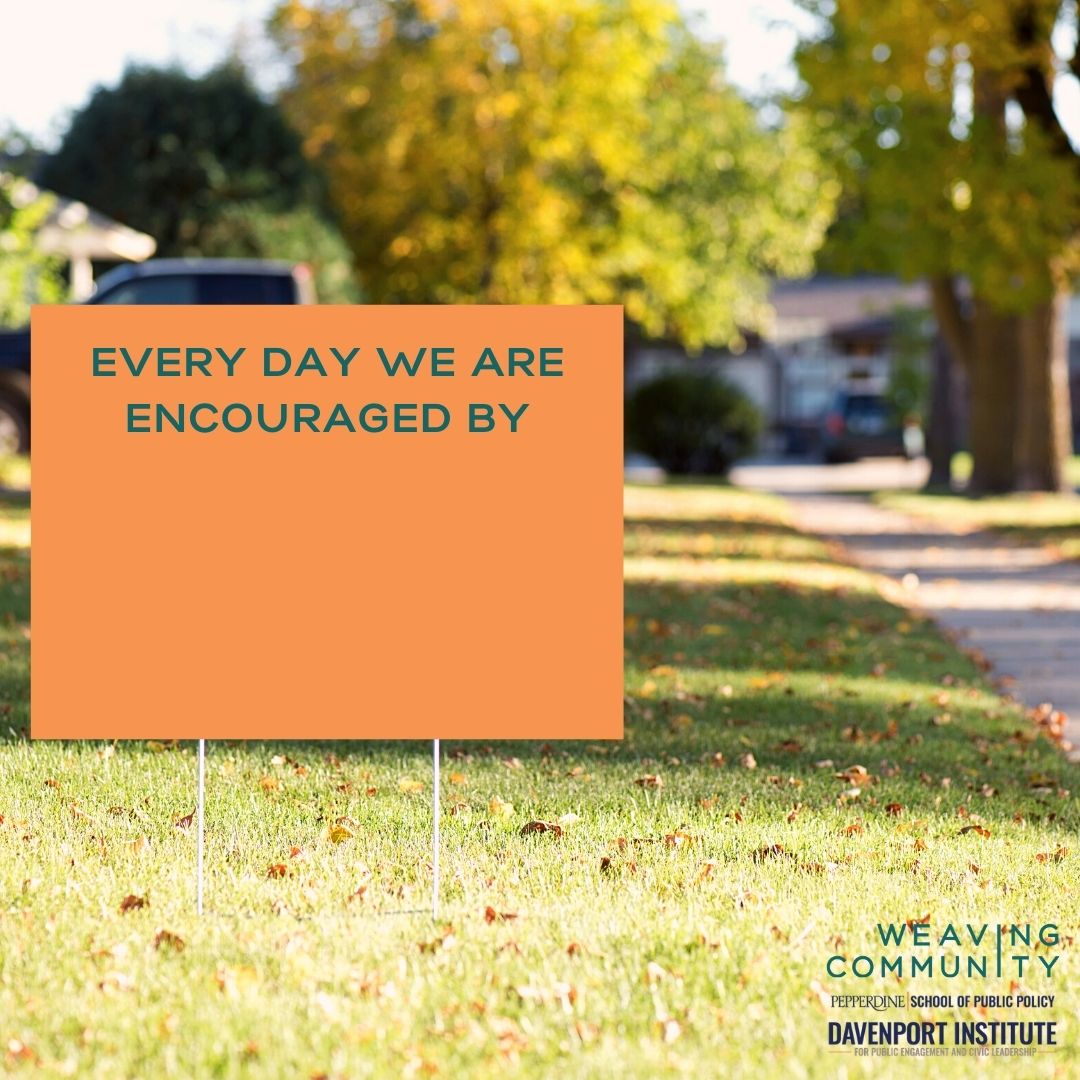 Yard Sign 3: Is to show Gratitude
(ex. Thank you to our first responders for all of your work during the pandemic)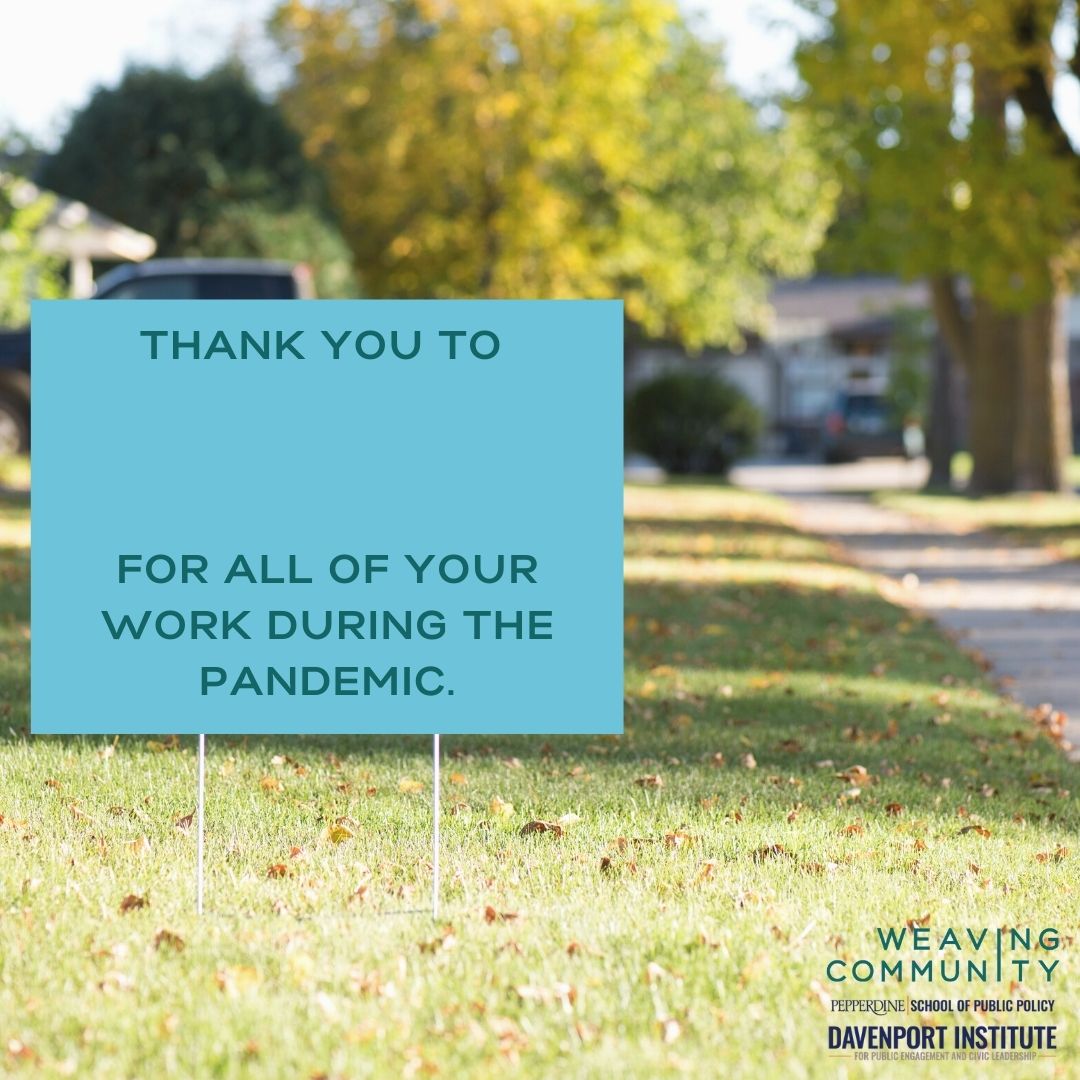 Yard Sign 4: Is to show Love
(ex. We love our community because of the sacrifices our frontline workers make everyday)