Davenport Institute Trainers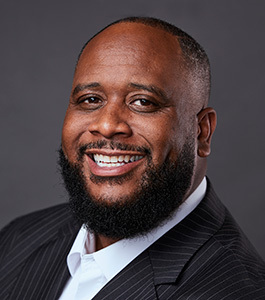 Jamil Barnett
Jamil Barnett is an adjunct professor at Azusa Pacific University in the Criminal Justice Department where he teaches Civic Engagement and Research Methods. He is also a member of the department's program assessment team and supervises community engagement service-learning projects. He has nearly twenty years of experience working in law enforcement with juveniles and adults. He has knowledge in detention, supervision, policy development and policy analysis. He received his Bachelor's Degree in Organizational Leadership from Biola University. He believes that a leader who inspires others is the most effective change agent. He graduated from Pepperdine University's School of Public Policy with a dual concentration in State and Local Policy and American Politics.
---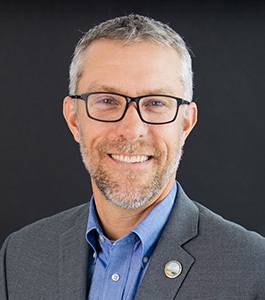 Matt Bronson
Matt Bronson is the City Manager of Grover Beach and has been in the role since May 2016. He has 18 years of local government experience across cities and counties in California and North Carolina. Bronson served as Assistant City Manager for the City of San Mateo where he provided support to the City Council and City Manager on special projects. He also coordinated the City's priority-setting and "high performance organization" initiative. He also served as interim director of the Community Development Department and an interim manager in the Public Works Department overseeing street and facilities maintenance and downtown parking. Bronson has Bachelor's degree in Environmental Policy from the University of California, Davis and a Master's degree in Public Administration from the University of North Carolina at Chapel Hill. In addition to his roles in local government, Matt Bronson also serves on the Davenport Institute Advisory Council and regularly teaches in the certificate program.
---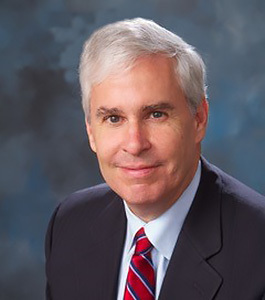 Rod Gould
Rod's career in public management spans 35 years. He served as city manager of Santa Monica, Poway, San Rafael, and Monrovia as well as assistant city manager of Walnut Creek. He has also served as a Vice President of the International City and County Management Association (ICMA), on the Board of Directors of the League of California Cities and as President of the City Managers Department. He currently serves on the boards of the Institute for Local Government, and SAGE Publications. "State and Local Government Review. He is also served on the Davenport Institute Advisory Council and as a Senior Fellow. Rod Gould studied public management and finance in graduate school at Harvard University and political science and economics at Yale.
---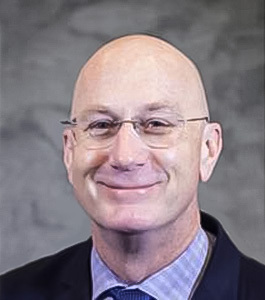 Alexander Meyerhoff
Alexander Meyerhoff most recently served as the interim City manager of Yakima City, Washington, and as as City Manager of Hemet, California. Meyerhoff has been recognized as an expert in local government, having achieved the International City and County Management Association's Certified Manager (ICMA-CM) credential. He is also a member of the American Institute of Certified Planners (AICP). He earned a Master's of Arts degree in Urban Planning and a Bachelor's of Arts degree in History, both from University of California, Los Angeles.
---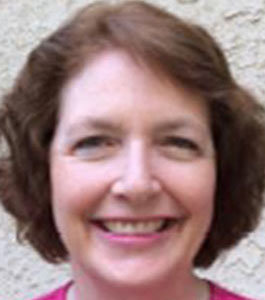 Bev Perry
Bev Perry serves as a civic engagement consultant for public and private organizations, primarily in the field of strategic planning for the Infrastructure Funding Alliance. Prior to that, Bev was Assistant Director at USC's Bedrosian Center on Governance, Manager of Member Relations at the Southern California Association of Governments (SCAG) and an Associate at Greer/Daily/Minter Public Affairs. She served as Mayor and Councilmember for 12 years in the City of Brea, CA and was also the elected City Clerk for two years. She served as Vice Chair for the River & Mountains Conservancy, President of SCAG and the CA Councils of Governments, Director for the Orange County Transportation Authority and a member of the Speaker's Commission on Regionalism. Bev was on the Board of Directors for the League of CA Cities and the National League of Cities. She holds Bachelor's degree from the University of the Pacific in Geology and an Master's in Education from USC in Counseling/Higher Ed. She served on the Davenport Institute Advisory Council and is currently in the role of Public Engagement Champion.
---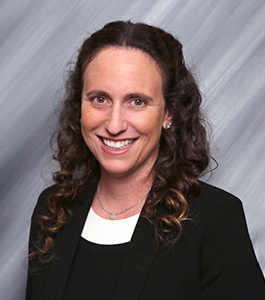 Alicia Weinstraub
Alicia Weintraub served as the mayor of Calabasas, California, from 2019 to 2020 and has been a board member of the Southern California Association of Government Transportation Committee since 2015 and the Foundation For Las Virgenes Schools since 2012. She is the past chair of the Lvusd Measure G Oversight Committee. Her past appointments include work on Las Virgenes Malibu Council of Governments, City of Calabasas Planning Commission, City of Calabasas Environmental Commission Ad Hoc Committee for Coyote Education, and City of Calabasas Bicycle Advisory Committee Member. Alicia Weintraub holds a Master's degree in Public Policy with a specialization in Economics and Regional and Local Policy from Pepperdine University's School Of Public Policy and a Bachelor of Arts in Sociology with a Minor In Education from the University of California in Los Angeles.
---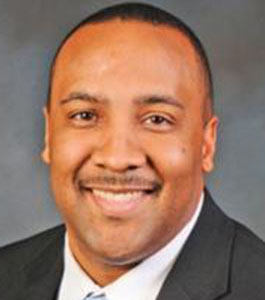 Kurt Wilson
Kurt Wilson is the Executive Director of the Western Riverside Council of Governments. For 25+ years, he has chartered new courses in the public sector, proving an ability to inspire, design, and lead steady transformation. His make-a-difference leadership has been instrumental during critical periods that required deep evaluation and strategic planning from a fresh perspective. He made history when he led the City of Stockton, California through a bankruptcy filing and escorted its evolution into the second most financially healthy large city in America—earning 3 All-American City Awards and being partially documented in a Harvard Kennedy School case study. He attended Northeastern University in Boston where he earned a Doctor of Law & Policy. He also holds an MBA, Management and Leadership and a Master's in Education, Administration and Leadership. He currently serves on the Davenport Institute Advisory Council.
---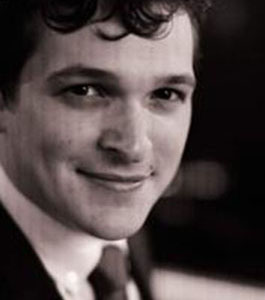 Andrew Di Giovanna
Andrew Marc Di Giovanna is the founder and CEO of Magna Carta Libertatum, a consulting firm focused on local government in southern California. Most recently, Di Giovanna served as the Deputy District Director for the 48th Congressional District in Orange County. Prior to that, he worked in the same district as the Regional Field Director. Di Giovanna has extensive experience managing constituent relations and coordinating with community leaders, with a focus on energy policy in local government. Through his firm, Di Giovanna is active in the public space, advising and consulting at various levels of government.
---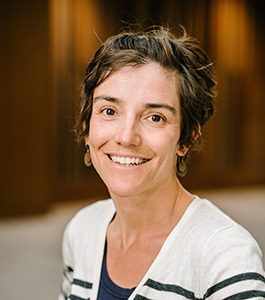 Danya Rumore
Danya Rumore, Ph.D., is the Director of the Wallace Stegner Center's Environmental Dispute Resolution (EDR) Program, a Research Professor in the S.J. Quinney College of Law, and a Research Assistant Professor in the Department of City and Metropolitan Planning at the University of Utah. Danya's work and research focus on supporting collaborative decision-making and stakeholder engagement in the context ofenvironmental and public policy issues. She particularly focuses on science-intensive environmental challenges, rural planning concerns, and public lands management. Danya teaches academic and professional courses on collaboration, negotiation, disputeresolution, facilitation, and effective communication, and has trained hundreds ofprofessionals. She also holds a Master of Science in Environmental Management and Geography from the University of Auckland,New Zealand, and a Bachelor of Science in Environmental Science and Natural ResourceEconomics from Oregon State University. Danya is the Founder and a Co-Director of theGateway and Natural Amenity Region (GNAR) Initiative.
---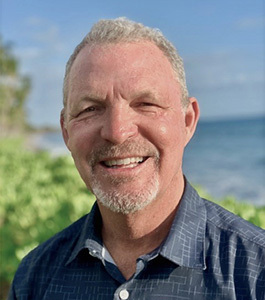 Rick Bishop
Rick Bishop is the Vice President of Acquisitions for National CORE, one of the nation's largest nonprofit affordable housing developers. Rick also serves as co-director of the Inland Center for Sustainable Development (ICSD), one of four centers within the School of Public Policy at the University of California, Riverside. He has worked in both the private and public sectors in Orange County, California, managing entitlement projects for wireless communications, overseeing County legislative programs, negotiating public facilities development agreements, preparing fiscal impact reports for large-scale development projects and ensuring appropriate mitigation of project impacts on public infrastructure.
---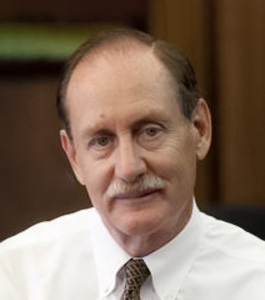 Rick Cole
Rick Cole is the executive director of the Congress for New Urbanism, an influential national membership organization that advocates for the architecture of community; fighting to legalize walkable urbanism, promote the 15-minute city, and design for climate change. He spent three decades in public service leadership as Mayor of Pasadena, Deputy Mayor of the City of LA, and City Manager in Santa Monica, Ventura, and Azusa. Called one of Southern California's most visionary planning thinkers; by the LA Times, he was honored by Governing Magazine as one of their Public Officials of the Year. He has taught urban policy at Occidental College, religion and politics at Fuller Theological Seminary, and US history at Pasadena City College.
---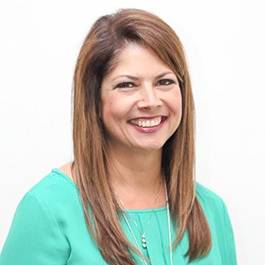 Yvette Sennewald
Yvette, a native Californian, is an experienced community engagement manager with a demonstrated history of working in local government administration. She is skilled in Community Engagement, Neighborhood Planning, Land Use, Entitlements, and Public Speaking. Yvette began her career with the City of Riverside in March 2003 as an Administrative Intern with the Planning Division. Within 4 years, she worked her way to the Senior Planner level where she was assigned to the Project Management Team. After 10 years in Planning, Yvette served as the Neighborhood Programs Coordinator and was responsible for the redevelopment of the neighborhood programs. She was promoted to Division Manager in 2018 and has been instrumental in working with community members and staff to develop the very first Citywide Community Engagement Policy and Toolkit. After a very brief retirement, Yvette accepted a Senior Planner position with the City of Camas, Washington.