Administration and Fellows
Ashley Trim – Executive Director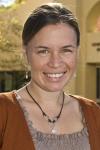 Ashley Trim (MPP'09) is the executive director of the Davenport Institute for Public Engagement and Civic Leadership. She began her career in public engagement as communications specialist for the City of Lancaster, CA, where she worked with various city departments on public engagement and information efforts. This experience provided insight and understanding into the challenges and fears facing local government officials who wish to engage their residents. In her current position, Trim writes and speaks about public engagement and transparency issues for local and online news organizations, Davenport Institute trainings, and national conferences. She also coordinates Davenport's grant programs, training seminars and events and oversees the Institute's research and engagement projects. She co-designed and serves as an instructor for the Professional Certificate in Advanced Public Engagement for Local Government, launched in 2017. Trim spearheads Davenport Institute collaborative partnerships with various organizations committed to improving engagement between citizens and government. In this capacity she is currently serving as chair of the University Network for Collaborative Government for the 2016-2018 term. Trim has a BA in government from Patrick Henry College and an MPP from the Pepperdine School of Public Policy.


Sarah Axen- Administrative Assistant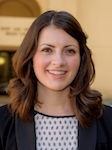 Sarah Axen is the assistant to the executive director at the Davenport Institute. Axen is a recent graduate of Biola University where she studied music with an emphasis in voice. She worked at Bethany Christian School in Thousand Oaks where she was an administrator and teacher's assistant. Axen is passionate about working in higher education and being a part of the vision of the School of Public Policy, specifically the Davenport Institute.

Pete Peterson - Senior Fellow, Civic Engagement Training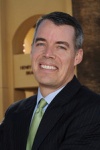 Pete Peterson was the first executive director of the bi-partisan organization Common Sense California (CSC). In 2010, CSC became the Davenport Institute for Public Engagement and Civic Leadership at Pepperdine University. Currently, Peterson serves as dean of Pepperdine's School of Public Policy. Along with teaching a class on the subject at Pepperdine, Peterson co-developed the Davenport Institute's training seminars which have been offered to more than 1,000 public sector leaders. He's also consulted on many participatory governance projects throughout California on issues ranging from budgets to water policy. Pete serves on the advisory boards of California's Institute for Local Government, and the Public Policy Institute of California, as well as the DaVinci Charter Schools in Hawthorne, CA. Pete earned his BA in History from George Washington University, and his Masters in Public Policy from Pepperdine's School of Public Policy. He was the 2014 Republican nominee for California Secretary of State.
Rod Gould - Senior Fellow, Local Government Solutions

Rod Gould has successfully managed five cities over 29 years in both northern and Southern California, retiring as City Manager of Santa Monica in 2015. He has held leadership roles in the city management profession, including serving as vice president of the International City/County Management Association (ICMA), on the Board of Directors of the League of California Cities, and as president of the City Manager's Department. He currently serves on the boards of the Institute for Local Government, the Davenport Institute, and SAGE Publication's "State and Local Government Review." Rod received his undergraduate degree in political science and economics from Yale, and his graduate degree in public management and finance at Harvard University. He has taught at the USC Price School of Public Policy, San Francisco State University, and California State University Long Beach. You can find out more about Rod here.

David B. Smith - Senior Fellow, National Civic Engagement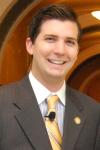 David B. Smith is the Managing Director at the Presidio Institute in San Francisco. Prior to this appointment, he spent five years as the Executive Director of the Congressionally chartered National Conference on Citizenship (NCoC). He helped craft the Edward M. Kennedy Serve America Act, expand America's Civic Health Index to include over 25 state and local reports, and create the Civic Data Challenge. In addition, he helped launch The Civic 50 with Bloomberg Businessweek, and publish reports on civic education, service learning, and proving the correlation between civic engagement and unemployment rates. Prior to joining NCoC, David founded and directed Mobilize.org, a national organization that works with over 200,000 young adults to improve democracy by investing in Millennial led solutions. Honors include the Independent Sector's "American Express NGEN Fellowship", YouthVote Coalition's "30 under 30" and the International Youth Foundation's "YouthActionNet Fellowship" for social entrepreneurship. He has been featured in many magazines, blogs and newspapers, including the New York Times, USA Today, San Francisco Chronicle, Miami Herald, Huffington Post, NPR's Marketplace and CSPAN. He graduated from the University of California, Berkeley with a degree in Political Science. While at Cal, he taught a class on National Youth Policy and researched the causes and possible solutions to the "Youth Civic Engagement Crisis in America." David is the Vice chair of the Board of Directors for the Corps Network and serves on the Advisory Board of the Peter G. Peterson Foundation, the Bipartisan Policy Center's Democracy Project, the Concord Coalition, Reimagining Service Council, Mobilize.org and on the Steering Committee of the Campaign for the Civic Mission of Schools.
Steven Frates - Director of Research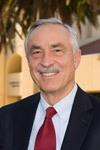 Steven Frates is the author of numerous studies and reports on state and local government finance and public policy issues. His research has addressed areas ranging from public education system finances to municipal government expenditure patterns. He is often quoted in the media and has written columns for the Los Angeles Times, the Orange County Register, and other newspapers. Frates served on the California State Constitutional Revision Commission, the Technical Advisory Commission of the State Solid Waste Management Board, and the Technical Advisory Group of the State Storm Water Runoff Program. In June 2004, Governor Arnold Schwarzeneggar appointed Frates to the California Performance Review Commission. Frates received his B.A. from Claremont McKenna College, and his MPA and PhD from the University of Southern California. He has taught graduate level courses in government finance, public policy and public administration at the University of Colorado, the University of Southern California, California State University Fullerton, and San Diego State University. He currently teaches graduate courses in public policy analysis and government finance at the School of Public Policy at Pepperdine University. Currently appointed as director of research at the Davenport Institute, Frates previously served as a Senior Fellow at the Rose Institute of State and Local Government at Claremont McKenna College. He served as an assistant to the city manager for the City of Fullerton, California, and executive director of the San Diego County Taxpayers Association. He taught at a high school instructing students in civics, economics, mathematics, and history. In addition to his responsibilities at Pepperdine University, Frates is president of the Center for Government Analysis.
---
Davenport Institute Advisory Council:
Anne Ambrose, Director of Administrative Services - City of Palmdale
Rick Bishop, Executive Director – Western Riverside Council of Governments (COG)
Matt Bronson, City Manager – City of Grover Beach
Dennis Donohue, Former Mayor – City of Salinas
Artie Fields, City Manager - City of Inglewood
Jim Friedl, General Manager – Conejo Recreation and Park District
Ken Hampian, City Manager (retired) – City of San Luis Obispo
Jim Keene, City Manager – City of Palo Alto
Deb Linden, Former Police Chief - City of San Luis Obispo
Justin Lovell, Public Works Administrator - City of San Francisco
Mike Parness, City Manager – City of Napa
Bev Perry, Former Mayor – City of Brea
Lydia Romero, City Manager - City of Lemongrove
Susan Sherry, Executive Director – Center for Collaborative Governance at Sacramento State University
Kathleen Tiegs, Director – Cucamonga Valley Water District
Maureen Tobin, Communications and Engagement Manager - City of Morgan Hill
Kurt Wilson, City Manager- City of Stockton
Public Engagement Champions
Ed Everett, City Manager (retired) - City of Redwood City
Tony Eulo, Program Administrator – City of Morgan Hill
Ingrid Hardy, Director of Cultural and Community Services - City of Oxnard
Mark Linder, City Manger (retired) – City of Campbell
Tim O'Donnell, City Manager – City of Brea