Administration and Fellows
Ashley (Trim) Labosier – Executive Director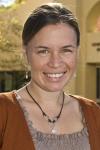 Ashley Labosier (MPP'09) is the executive director of the Davenport Institute for Public Engagement and Civic Leadership. She began her career in public engagement as communications specialist for the City of Lancaster, CA, where she worked with various city departments on public engagement and information efforts. This experience provided insight and understanding into the challenges and fears facing local government officials who wish to engage their residents. In her current position, Labosier writes and speaks about public engagement and transparency issues for local and online news organizations, Davenport Institute trainings, and national conferences. She co-designed and serves as an instructor for the Professional Certificate in Advanced Public Engagement for Local Government, and teaches a graduate level class on Public Engagement at the School of Public Policy. Labosier spearheads Davenport Institute collaborative partnerships with various organizations committed to improving engagement between citizens and government, and oversees Davenport Institute trainings and programs. Labosier has a BA in government from Patrick Henry College and an MPP from the Pepperdine School of Public Policy.


Pete Peterson - Senior Fellow, Civic Engagement Training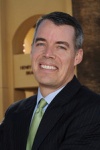 Pete Peterson was the first executive director of the bi-partisan organization Common Sense California (CSC). In 2010, CSC became the Davenport Institute for Public Engagement and Civic Leadership at Pepperdine University. Currently, Peterson serves as dean of Pepperdine's School of Public Policy. Along with teaching a class on the subject at Pepperdine, Peterson co-developed the Davenport Institute's training seminars which have been offered to more than 1,000 public sector leaders. He's also consulted on many participatory governance projects throughout California on issues ranging from budgets to water policy. Pete serves on the advisory boards of California's Institute for Local Government, and the Public Policy Institute of California, as well as the DaVinci Charter Schools in Hawthorne, CA. Pete earned his BA in History from George Washington University, and his Masters in Public Policy from Pepperdine's School of Public Policy. He was the 2014 Republican nominee for California Secretary of State.
Rod Gould - Senior Fellow, Local Government Solutions

Rod Gould has successfully managed five cities over 29 years in both northern and Southern California, retiring as City Manager of Santa Monica in 2015. He has held leadership roles in the city management profession, including serving as vice president of the International City/County Management Association (ICMA), on the Board of Directors of the League of California Cities, and as president of the City Manager's Department. He currently serves on the boards of the Institute for Local Government, the Davenport Institute, and SAGE Publication's "State and Local Government Review." Rod received his undergraduate degree in political science and economics from Yale, and his graduate degree in public management and finance at Harvard University. He has taught at the USC Price School of Public Policy, San Francisco State University, and California State University Long Beach.
Taylor Palmer - Administrative Assistant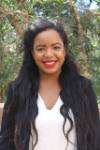 Taylor Palmer is the assistant to the executive director at the Davenport Institute. She is a recent graduate of Pepperdine's Seaver College where she double-majored in Writing and Rhetoric and Creative Writing. Palmer brings skills in digital marketing and communications to the position and is passionate about contributing to the mission and vision of the Davenport Institute as she begins her own career serving local governments.
---
Davenport Institute Advisory Council
Lynne Ashbeck, Councilmember - City of Clovis
Rick Bishop, Executive Director – Western Riverside Council of Governments (COG)
Matt Bronson, City Manager – City of Grover Beach
Dennis Donohue, Former Mayor – City of Salinas
Artie Fields, City Manager - City of Inglewood
Jim Friedl, General Manager – Conejo Recreation and Park District
Jim Keene, City Manager – City of Palo Alto
Justin Lovell, Administrative Services Department Manager - Richmond West County Wastewater District
Meagan MacPherson, Public Affairs and Communications Director - City of Roseville
Mike Parness, City Manager – City of Napa
Bev Perry, Former Mayor – City of Brea
Drew Powers, City Manager - City of Thousand Oaks
Lydia Romero, City Manager - City of Lemongrove
David B. Smith, CEO- X Sector Labs, LLC
Maureen Tobin, Communications and Engagement Manager - City of Morgan Hill
Kurt Wilson, Former City Manager- City of Stockton
Public Engagement Champions
Anne Ambrose, Director of Administrative Services - City of Palmdale
Ed Everett, City Manager (retired) - City of Redwood City
Tony Eulo, Program Administrator – City of Morgan Hill
Ingrid Hardy, Director of Cultural and Community Services - City of Oxnard
Ken Hampian, City Manager (retired) – City of San Luis Obispo
Deb Linden, Former Police Chief - City of San Luis Obispo
Mark Linder, City Manger (retired) – City of Campbell
Tim O'Donnell, City Manager – City of Brea
Kathleen Tiegs, Director – Cucamonga Valley Water District