Graduate Services
Announcements
Graduation announcements are available for purchase. Students may order personalized graduation announcements, keepsakes, and thank you notes on line at Herff-Jones. Online ordering will be available in February and announcements typically ship 3-4 weeks from date of receipt.
Bookstore
The Pepperdine Bookstore will be present to provide students an opportunity to purchase class rings, diploma frames, and School of Public Policy sweatshirts.
Floral

Commencement bouquets and Hawaiian floral leis will be available for purchase before and after graduation from Commencement Flowers. Bouquets cannot be carried during the graduation ceremony, as it is not possible for a student to carry a bouquet, shake hands, and receive their diploma all at the same time. To pre-order please follow this link.
Photography

Still photographs of each graduate receiving his or her diploma will be taken by Grad Images. Address cards will be distributed at the assembly area prior to the graduation ceremony. Each graduate who returns a card will be emailed a proof of his or her photograph and an order form. To contact the photographer directly, graduates may call 800.261.2576 between 9 am and 6 pm EST, Monday through Friday.
Video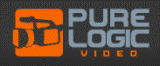 The graduation ceremony will be recorded by Pure Logic Video. Students may make arrangements to purchase a copy of the DVD using the order form provided at the vendor table either before or after the ceremony or through the Pure Logic Video Order Form. To contact Pure Logic Video directly, graduates may send an email. Graduates are asked to encourage their guests to use these services and remain seated during the ceremony.

The University is not liable for any transactions or services offered by outside vendors.