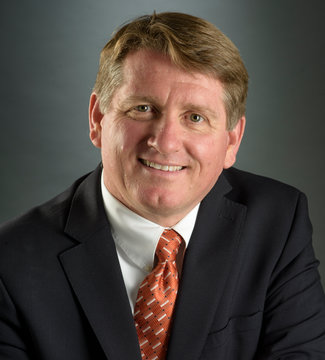 Michael Shires
Vice Dean for Strategy and Online Programs
Director of Assessment
Associate Professor of Public Policy
School of Public Policy
Biography
Mike Shires is associate dean for strategy and special projects and an associate professor of public policy at the Pepperdine School of Public Policy. Shires has a long record of success finding new strategies and solutions to problems across a wide range of organizations, from small and mid-sized businesses to nonprofit organizations and think tanks to local communities and governments. He brings an innovative systems-based approach to build linkages and processes that create new strategies for accomplishing institutional goals. He has worked with numerous startups in the public and private sector and has a solid record of designing institutional processes and systems for results. Over the last 25 years, he has worked extensively with and within new organizations with line responsibility for developing management and educational systems.
His research spans the broad spectrum of public finance, ranging from economic development issues at the street level to the overall funding landscape of local and state government. He has published extensively on state and local government finance in California, K-12 education policy and higher education policy. His research includes not only the nuts and bolts of state and local governance and finance, but also the ethics and politics of decision-making at these levels. He is currently working on a book about American public policy and its impact on the middle class using California as a case study for what can go wrong. He is also writing a manuscript on options to restructure American priorities and investments in higher education and professional training. Shires publishes frequently on economics, economic opportunity, and development in urban settings and especially California, Los Angeles County, and the San Fernando Valley. His annual ranking series with Joel Kotkin of the best cities for business are carried annually on both forbes.com and newgeography.com.
He has served in numerous leadership roles in the two primary national public policy professional associations, the Association for Public Policy Analysis and Management and the Network Among Schools of Public Policy, Affairs, and Administration. He currently also serves on the Board of Directors of the National Institute of Public Finance, an educational and research organization under the umbrella of the National Association of State Treasurers. Finally, he is both a board member and the senior vice president of One Heart for Israel, a nonprofit educational organization committed to building bridges between the Christian community and the nation of Israel.
Before joining the Pepperdine faculty, Shires was the first research fellow at the Public Policy Institute of California and a doctoral fellow at RAND's Graduate School of Policy Studies, concentrating on domestic education policy, California fiscal policy, and international trade policy. Before that he worked both in and consulted with a wide range of startup companies as they built new processes and technologies that introduced emerging technologies to create new business practices.
Education
PhD, Public Policy Analysis, RAND Graduate School
MPhil, Policy Analysis, RAND Graduate School
MBA, Economics, University of California, Los Angeles
BA, Economics, University of California, Los Angeles
Topics
California Fiscal Policy
Domestic Education Policy
Economic Development Policy
Higher Education and State and Local Finance
International Trade Policy