Project on Civics Education through Primary Texts
"The philosophy of the schoolhouse in one generation will be the philosophy of the government in the next." — Abraham Lincoln
The Pepperdine School of Public Policy (SPP) has always understood that the American Experiment depends on the wisdom and civic virtues of both its citizens and leaders. This reality demands that our school not only engage in the preparation of public leaders through balancing coursework in quantitative analysis as well as what Russell Kirk famously called, "the roots of American order," but it also requires us to make available our extensive faculty research into American history for high school teachers and students of all ages.
This effort to support the civics education of Americans is deeply grounded in our own mission and continued programming. From our Davenport Institute for Public Engagement and Civic Leadership, which trains and consults with local government officials in the promotion of effective political engagement to our distinctive graduate curriculum, which includes coursework in America's founding principles, the School of Public Policy has always placed a high value on active and informed citizenship.
Our Project on Civics Education through Primary Texts highlights the research of Dr. Gordon Lloyd, truly one of SPP's "founding fathers"—a longtime faculty member and currently our Robert and Kathryn Dockson Professor Emeritus of Public Policy. For two decades, Lloyd taught two of our core courses on the American Founding as well as our Great Books class on ethical leadership. He also taught a number of elective classes on political economy, the New Deal Era, American race relations, Constitutional law and more. Each of these classes was taught seminar style based on reading primary texts. As Lloyd always reminded students, they needed to understand foundational thinkers "on their own terms."
As you can see from the hyperlinks below, the original source documents are grouped into six major subjects:
In keeping with Lloyd's mantra that "history is a conversation," you'll note that each of these sections presents a diversity of perspectives about the main topic, helping to frame the debates (sometimes violent) of the particular period. From "Federalists vs. Anti-Federalists" to "Adam Smith vs. Karl Marx" to "Herbert Hoover vs. Franklin D. Roosevelt," and more, you will learn the foundational arguments in each of these eras—again, "on their own terms."
As a graduate program in public policy—and not history—it bears stating that the purpose of teaching these subjects to future political leaders is not simply to learn what people did or thought decades or centuries ago. Since our school's founding in 1997, we have always considered the most recent political discussions are based on fundamental conversations about human nature, the role of the citizen, and the role of governing institutions.
As you explore each of these sections, you will soon see current events in new ways—what we at the School of Public Policy call "seeing historically and philosophically." Lloyd writes in describing this collection, "The purpose is NOT to go back to stay back and long for the good old days or to go back to show how superior we are today in word or deed. This site invites the participant to engage in the exercise of going back in order to learn some vital lessons and then come back into the 21st century enriched by the journey."
Lloyd alludes to one of the great challenges to civics education today: the natural feeling of "superiority" that comes with analyzing the thought and work of those who have come before us. By examining original source documents, and by setting them in the context of their time and debate, one is forced into a new appreciation of these thinkers and policymakers—whether you conclude to agree with them or not. Of course, this is the foundational civic virtue that is inculcated in effective civics education: humility, and a sense of stewardship for the society and culture in which we now live. As Ronald Reagan famously warned, "Freedom is never more than one generation away from extinction. We didn't pass it to our children in the bloodstream. It must be fought for, protected, and handed on for them to do the same."
In the years to come, we will be adding video resources to each of these topic areas as we will build out new pages on other subjects necessary for preparing a well-rounded citizen for effective political participation. We hope you find this painstaking research and curation by Lloyd helpful as you learn and/or teach others the hard work of civic engagement in this democratic republic.
Related Blog Post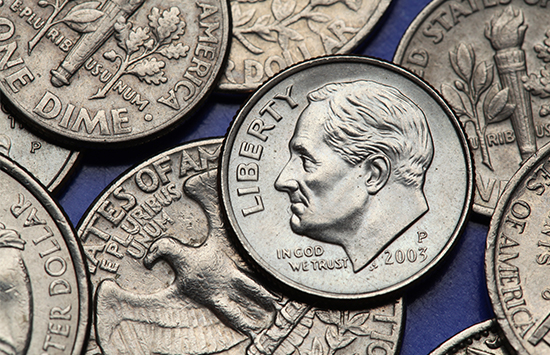 What did FDR Mean by a "Living Wage"?
June 11, 2021
Author: Jackson Grasz
Learn More About SPP