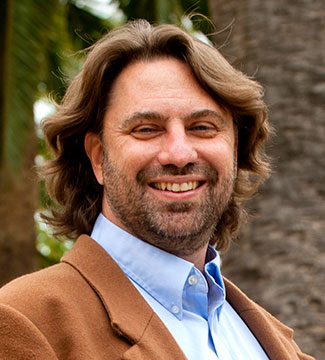 Ted McAllister
Edward L. Gaylord Chair
Professor of Public Policy
School of Public Policy
Biography
Ted McAllister is the Edward L. Gaylord Chair and professor of public policy at Pepperdine School of Public Policy. McAllister is an intellectual historian and brings a historical imagination to the public policy curriculum.
In 2012- 2013 McAllister served as visiting fellow at the James Madison Program at Princeton University. He is a recipient of the Woodrow Wilson Foundation's Charlotte W. Newcombe Doctoral Dissertation Fellowship, received the Leland Sage Fellowship, and several additional grants including one from the Earhart Foundation.
He most recently authored Coming Home: Reclaiming America's Conservative Soul in 2019 and co-authored Why Place Matters: Geography, Identity, and Civic Life in Modern America with Wilfred McClay. Among with his other publications, has as also authored a volume entitled Revolt Against Modernity: Leo Strauss, Eric Voegelin, and the Search for a Postliberal Order and the chapter "Reagan and the Transformation of American Conservatism" in The Reagan Presidency.
McAllister served (with Jean Bethke Elshtain and Wilfred McClay) as an editor of Rowman & Littlefield's book series, American Intellectual Culture, which are designed to produce books that examine the intersection of culture and politics in American history. At Pepperdine, he teaches the core class entitled Ethical Dimensions of Public Policy: Great Books and Great Ideas, as well as a variety of elective courses that focus on putting policy debates in larger historical and philosophical contexts, including such classes as comparative Federalism, public policy in modern America, and American democratic culture.
Education
PhD, American Intellectual and Cultural History, Vanderbilt University
MA, Claremont Graduate School
BA, Oklahoma Christian College
Topics
American Cultural History
American Democratic Culture
American Intellectual History
Ethics
Modern America
Courses
MPP 655 Contemporary American Ideologies