MPP/JD Joint Degree: A Powerful Combination for Legal and Policy Leadership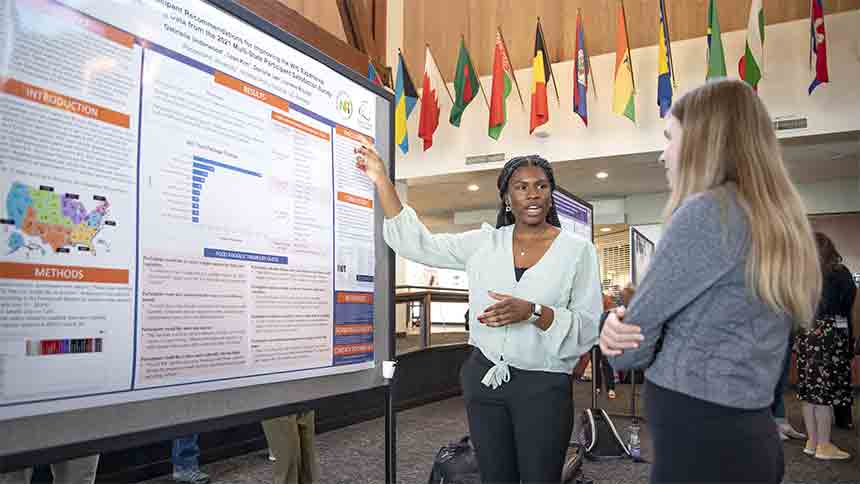 Pepperdine University's renowned Master of Public Policy and Juris Doctor (MPP/JD) joint degree program between the School of Public Policy and the Caruso School of Law is designed to prepare students with a unique and comprehensive skill set for addressing issues of public policy in the practice of law or in the interface between the private business sector and in increasingly complex government presence.
Reflecting a Christian commitment to subsidiary and grassroots problem-solving within the community, the joint degree program addresses the management of nonprofit associations and foundations, understanding that, at times, they may depend heavily on a carefully tended relationship with the government or may be expected to provide social services on behalf of the government. The Pepperdine program is unique in recognizing the growing importance of the intermediary institutions between the federal government and the individual as well as the critical role of local, regional, and state government. It further acknowledges the need for domestic and global businesses to appreciate more fully the implications of public policy, both in the United States and other regions, and how to manage those policies.
The Caruso School of Law is one of America's top-ranked JD programs at a Christian University. The School of Public Policy draws deeply on this nation's ethical and historical roots. Both programs aspire to train leaders of high competence and insight, who can digest and articulate complex legal and public policy materials to both shape and apply the public policy in a free society. As the Caruso School of Law anchors students in a full understanding of public and private law, the School of Public Policy further develops the related analytic skills of political economics as well as the managerial skills of organization development and strategy, providing a "360-degree view" of how laws are made and implemented.
Law and Policy Degrees: A Comprehensive Overview
Before delving into the specifics of Pepperdine's prestigious MPP/JD joint degree program, it is crucial to examine the fundamental components and benefits of obtaining a joint degree in law and public policy. A joint degree program in these disciplines equips students with comprehensive knowledge and professional skills in both areas of study, enabling them to analyze and resolve complex policy and legal issues from various perspectives. This interdisciplinary approach not only enriches their academic experience but also broadens their career prospects.
Pursuing a joint degree allows the student to achieve two degrees in a shortened time frame. What would normally take five years if pursued separately, joint MPP/JD students can complete the two degrees in four years allowing them to enter the marketplace a year earlier than their competitors and realizing one less year of tuition.
Integrating Legal and Policy Expertise for Maximum Impact
The joint degree MPP/JD program at Pepperdine University uniquely integrates the study of law and public policy through a strategically designed curriculum. Building on the strengths of the Caruso School of Law and the School of Public Policy, the program allows students to seamlessly combine both disciplines, enhancing their analytical abilities and preparing them to identify, navigate and effectively address multifaceted challenges at the intersection of law and policy.
During the four-year course of study, students will gain a strong foundation in both fields through rigorous coursework, hands-on experiences such as externships, and individual research or capstone projects. Furthermore, students will develop critical thinking, communication, leadership, and negotiation skills-attributes that are highly sought after by employers across various sectors.
Expanding Career Opportunities and Professional Growth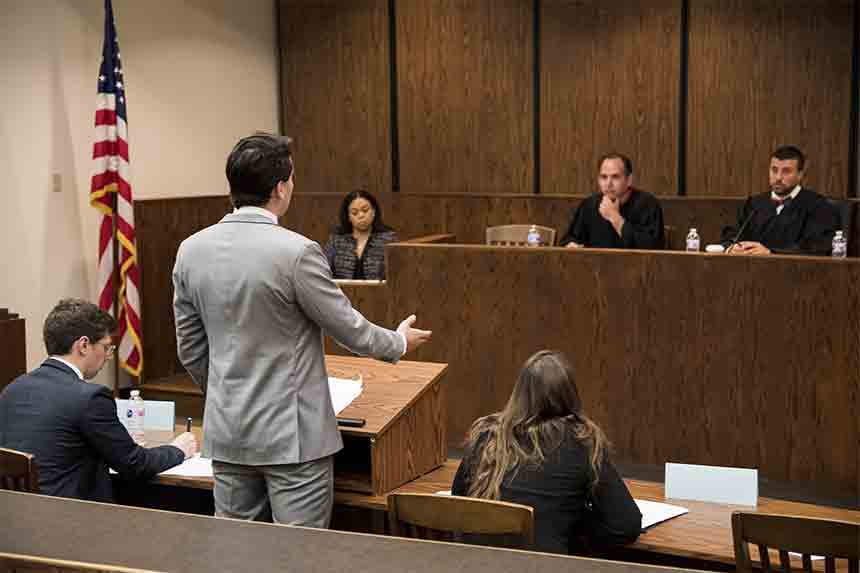 Graduates of Pepperdine University's MPP/JD joint degree program possess valuable interdisciplinary knowledge and skills that set them apart in the job market. This unique educational background paves the way for success in diverse and influential roles, such as policy analysts, legal advisors, compliance officers, nonprofit leaders, and government officials, to name a few. With the ability to apply legal and policy perspectives to complex issues, graduates are well-positioned to excel in their careers and drive positive change in their respective fields. Professional opportunities include
Public interest lawyer: works with nonprofit organizations, government agencies, or other public interest groups to advocate for policies that benefit disadvantaged populations.
Government affairs director: works for corporations or trade associations to develop and implement lobbying strategies to influence government policies. Legislative analyst: analyzes proposed legislation, develops policy recommendations, and guides legislators.
Policy analyst: conduct research and analysis on public policy issues, and make recommendations to government agencies, non-profits, or private companies.
Public sector consultant: works with government agencies to develop and implement policies, programs, and strategies to address various social and economic issues.
Environmental lawyer: work on issues related to environmental regulations, compliance, and sustainability. International development specialist: works with international organizations, governments, or non-profit organizations to develop and implement policies and programs aimed at promoting economic development, poverty reduction, and social justice.
Healthcare policy analyst: analyzes healthcare policies and programs, develops recommendations, and provides guidance to government agencies, non-profit organizations, or private companies.
Human rights advocate: work with nonprofit organizations, government agencies, or international organizations to promote and protect human rights. Urban planner: work with local government agencies or nonprofit organizations to develop and implement plans to improve urban areas' quality of life.
Government attorney: represents the interests of the U.S. government while focusing on foreign or domestic policies.
In conclusion, the MPP/JD joint degree program at Pepperdine University offers an unparalleled educational experience (especially at a Christian university), combining rigorous academic training in law and public policy with practical experiences and skill development. As graduates navigate their careers, they will undoubtedly wield a powerful combination of knowledge and abilities, enabling them to make lasting, impactful contributions to both the legal and policy landscapes.