Why is Pepperdine the Best Policy Graduate Program for Veterans?
The Pepperdine School of Public Policy (SPP) is devoted to preparing students for careers in public service—whether that's in government, nonprofits, and the policy-related business sector. We're particularly proud to welcome so many military veterans to our Malibu campus, as they've already demonstrated commitments to lives of service to others. Serving in the military provides valuable skills to work across sectors with a master of public policy degree (MPP).
SPP is a full-time two-year program involving individual and group projects, a policy-related internship, and invites policy experts discussing real-world policy challenges. Communication, effective listening and speaking, and managing heavy workloads are vital skills learned in the military service that are important when going through a graduate program.
Attending SPP as a Veteran
Three of our current students, who are veterans of the United States Army, answered a few common questions of what it is like attending SPP as veterans and their experience.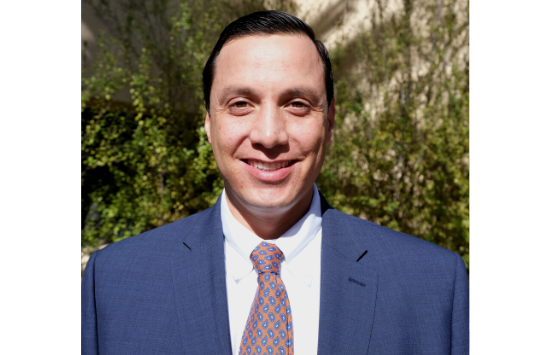 Jose Alanis
Staff Sergeant, US Army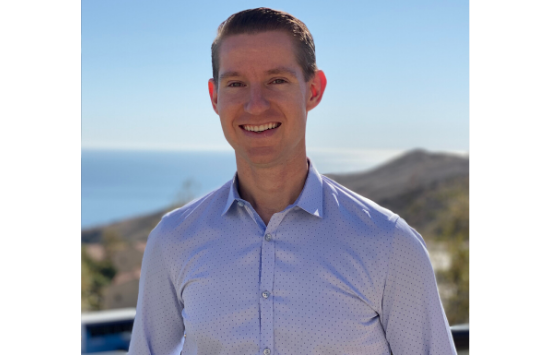 John Hayes
Officer, US Army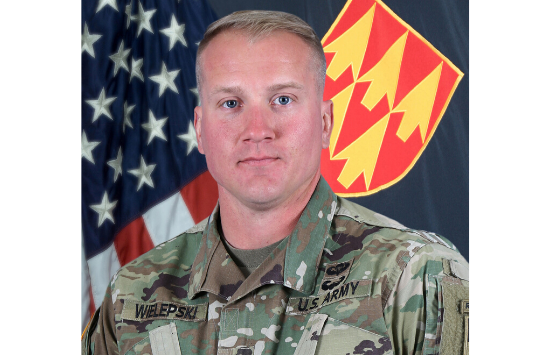 Zach Wielepski
Captain, US Army
Q: What are the top five key pieces of advice you would give to another veteran going to college after the military?
Alanis
Be realistic with yourself. We may think that we can take on any task because of our military background, and maybe we can, but when things get tough, reach out for guidance.
Ask for help. Universities are always going above and beyond to try and help veterans be successful.
Connect with fellow veterans on campus to find your brothers and sisters in arms.
Build relationships with your classmates. Building the camaraderie with your classmates will go a long way. Both personally and professionally.
Network. Reach out to professors and experts in the field you are studying. Build those relationships now to help you be successful in the future.
Hayes
Apply your organizational and discipline skills to your studies and projects. You have a wealth of practical experience that can be useful to organizing group projects, setting up timelines, and working in a group dynamic.
Look forward to working with others while keeping an open mind. You'll find yourself in debates and discussions that might challenge your worldview and will require critical thinking. Remember your morals and values, but don't be afraid to see an issue from another angle.
Be prepared to read. A lot. The books and articles you'll be assigned are all useful in their own way and can help expand how you see and interact with the world and your peers.
Remember to have a social life and network. School goes by quick so look for opportunities to gather people together off and on campus when possible.
Don't be afraid to ask for help, especially when starting to write and study again after a long break. Many former military personnel might find writing 10 page essays or tests in statistical analysis daunting, but the advice and help from classmates can make things much easier.
Wielepski
Mindset: College is a little slower and you have a lot of free time compared to your time in the service. Take advantage of this by getting ahead of readings and assignments.
If your professor provides slides prior to class, take advantage of this. Use the slides in relation to the readings and highlight the main points.
Figure out all the academic resources you have on campus. Professors will always find time to give you feedback on your performance. Take advantage of that dialogue and use the resources your program provides.
Own your work—you represent yourself now and the professors are potential references for your civilian career.
Keep your active routine—find time to work out on campus and create that healthy routine.
Q: How has Pepperdine School of Public Policy helped you transition to college after serving in the military?
Alanis
From the beginning, SPP understood that we, as veterans, have a lot to offer, given our training and experiences. At the same time, SPP understood that some of us might struggle to readjust to civilian life and that we may have other things that can potentially impact our ability to learn. All of the faculty and staff have always gone above and beyond to ensure we have all the tools and resources we need to be successful.
Hayes
The policy graduate school at Pepperdine has been a fantastic way to transition from the military. It provided a structure and purpose that resembled life in the Army to some degree. The staff and faculty at SPP are also incredible sources of information regarding veteran's assistance programs, the GI Bill, Yellow Ribbon Fund, and scheduling.
Wielepski
The SPP staff provides mentors, alumni visits, and internship ideas for future job opportunities. This team prides itself on connecting students with opportunities to network during their time at Pepperdine and you can see the great work with alumni testimonials.
Q: Why did you decide to apply to Pepperdine School of Public Policy after life in the military?
Alanis
Initially, I chose SPP because I knew I wanted to go somewhere that had a diverse group of individuals. From faculty, administrators, and students, SPP does just that. When looking at other graduate schools, SPP was the only school to bring together people from both sides of the aisle to find long-lasting policy solutions that will benefit all regardless of party affiliation.
Hayes
I was ready for a fresh challenge that SPP presented. I was always interested in learning how to help my community, especially at the state and local level, and SPP helped direct and focus my interests in a productive way while pursuing them.
Wielepski
Short answer is the message dean Pete Peterson gave at the 2019 Liberty Forum of Silicon Valley.
Q: What is it like attending a policy graduate school as a veteran?
Alanis
It has had its ups and downs. For me, I think that not being honest with myself regarding my ability to learn particular things. When I finally let go of my ego, I was able to access the resources that I needed. More importantly, by having one-on-one conversations with professors, like Dr. Michael Shires, associate professor of public policy, I was able to learn more and become successful.
Hayes
It's different in two ways. First, you have a closer connection to the other veterans in the program that are having a similar experience as you. Seek them out when you can. Secondly, the other students are curious about your experiences and values in how they shape your opinions and debates in class. Avoid holding preconceived notions about others and they will likely do the same with you as you find common ground or share surprising views on relevant topics.
Wielepski
It was a smooth transition from military life to graduate school at SPP. I am a firm believer that veterans have a special calling to serve and that does not go away after their military obligation. The three-month transitional period is critical to reduce suicide rates among the veteran population.
Q: What are your goals after earning a master of public policy degree?
Alanis
My goal is to work at our nation's capital working on policy issues that affect our military and veterans. I want to ensure that individuals who serve our country continue to be provided with the best opportunities to transition out of military life and into the civilian world when they are ready.
Hayes
I would like to work at the city level for a while, possibly in city management or with a city council to gain experience and practical knowledge on how a city properly functions. I'd also like to continue pursuing health and environmental policies that can have a positive impact on life at the local and state level.
Wielepski
I will be going right back into the Army after completing my master of public policy degree at Pepperdine.
Q: How do you think a Master of Public Policy degree will help you achieve your career goals?
Alanis
Pepperdine is preparing me to identify problems and is providing me with necessary tools to be able to reach across the aisle to work with individuals that we may not always agree with to find common-sense solutions to today's problems.
Hayes
The courses I've taken so far have expanded my ideas as to what public policy truly is and how it can be used in practical situations. From public engagement to understanding the needs of a city, I'm gaining better insight and practical knowledge with each class into how to best cultivate lessons learned from the past in order to best apply them in the future. The networking with faculty, staff, and your peers is also a valuable asset that can prove valuable in the future.
Wielepski
For those who still want to serve, SPP offers great advice on serving wherever you are. That starts with bringing people together to solve complex problems. SPP is shaping future leaders to bring back tough policy discussions. I highly recommend gaining more insight into SPP's Davenport Institute for Public Engagement and Civic Leadership.