Why is Pepperdine the Best Policy Graduate Program for Veterans?
The Pepperdine School of Public Policy (SPP) is devoted to preparing students for careers in public service—whether that's in government, nonprofits, and the policy-related business sector. SPP is particularly proud to welcome so many military veterans to the Malibu campus, as they've already demonstrated commitments to lives of service to others. Serving in the military provides valuable skills to work across sectors with a master of public policy degree (MPP).
SPP is a full-time two-year program involving individual and group projects, policy-related internships, and discussions with experts on real-world policy challenges. Communication, effective listening and speaking, and managing heavy workloads are vital skills learned in the military service that are important when going through a graduate program.
Attending SPP as a Veteran
To provide insight to veterans curious about earning a master's degree in public policy, three SPP graduates answered a few common questions about what it is like attending SPP as veterans and their experience.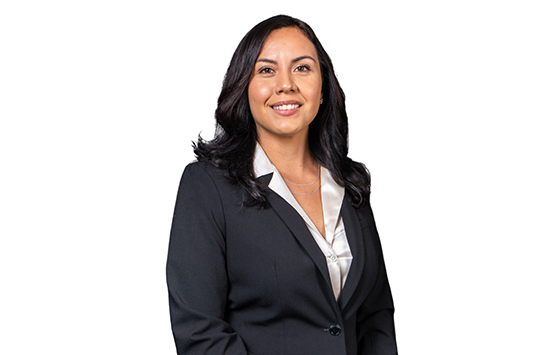 Karina Rosas
Non-Commissioned Officer
US Air Force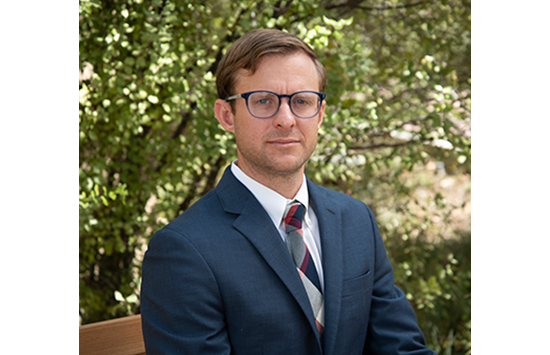 Stephen Shields
Sergeant, 75th Ranger Regiment
US Army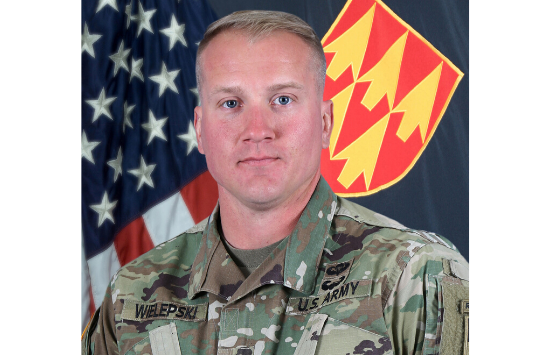 Zach Wielepski
Captain
US Army
Q: What are the top five key pieces of advice you would give to another veteran going to college after the military?
Rosas
For any veteran who is a parent considering this program, you can do it! Identify your support system early, communicate with your family about your school schedule and courses, and invite them to school events when possible. Also, remind your children that this phase is temporary! Children who grew up with a parent in the military are resilient, so they will adapt to you becoming a student in a rigorous program.
The military instilled in you great core values. So, don't be afraid to lean into those as you complete your master's program. I tried to uphold the Air Force's core values: Integrity First, Excellence in All You Do, and Service Before Self.
The college environment is very different from the military environment. Keep an open mind as you try to relate with students with different life experiences from yours. Also, your understanding of camaraderie and teamwork is very different from theirs. Therefore, let your classmates take the lead, too; you'll be surprised how much they will challenge you too!
You know how to operate under pressure and work hard. This time, apply yourself to working hard in a different way. You need to complete the course readings to be ready to engage in class discussions.
Find your mentors! You choose which professors will be your mentors. Take advantage of the office hours, visit professors more than once during the semester, and you'll discover your life-long mentors.
Shields
Connect with the veteran organization at the school and make connections with other student veterans.
Make sure you are enrolled at the VA wherever you are going to school and take advantage of any mental health counseling options they provide if you feel like you need it.
If you feel like you are struggling with mental health issues or substance abuse issues, tell another veteran or friend and seek help from the VA or the school's counseling center.
Don't miss class. Ever.
Get a dog or a pet of some kind. They greatly help veterans with mental and emotional health.
Wielepski
Mindset: College is a little slower and you have a lot of free time compared to your time in the service. Take advantage of this by getting ahead of readings and assignments.
If your professor provides slides prior to class, take advantage of this. Use the slides in relation to the readings and highlight the main points.
Figure out all the academic resources you have on campus. Professors will always find time to give you feedback on your performance. Take advantage of that dialogue and use the resources your program provides.
Own your work—you represent yourself now and the professors are potential references for your civilian career.
Keep your active routine—find time to work out on campus and create that healthy routine.
Q: How has Pepperdine School of Public Policy helped you transition to college after serving in the military?
Rosas
The Pepperdine School of Public Policy cares about its veteran students. They understand that our calling for public service led us to join the military as young adults. Whatever reason we joined the service, we continue to represent less than 1% of all U.S. citizens who have served or currently serve in the military. Therefore, SPP prided itself in helping its veterans succeed, challenging them like all other students, and expanding their network when possible. As a veteran student, I had the opportunity to visit the Hoover Institute during my last semester, and I'll be returning there after graduation.
Shields
The Pepperdine School of Public Policy helped provide me with the necessary skills to be a serious student after transitioning from the military. The individual attention provided by the teachers was invaluable. Also, the support from the administrative staff was also very helpful if I ever had questions or concerns come up.
Wielepski
The SPP staff provides mentors, alumni visits, and internship ideas for future job opportunities. This team prides itself on connecting students with opportunities to network during their time at Pepperdine and you can see the great work with alumni testimonials.
Q: Why did you decide to apply to Pepperdine School of Public Policy after life in the military?
Rosas
I applied to Pepperdine School of Public Policy after already having eight years of service in the military. Before becoming a full-time student, I was a civil servant in the Department of the Navy as a GS-12, and my career was going great. However, for various reasons, including being a parent, I desired to understand policy more and how it's made. So, as I explored policy schools, I was drawn to SPP for the James Q. Wilson Core Curriculum.
Shields
I applied to SPP because I believed they offered a balanced curriculum where all viewpoints would be respected.
Wielepski
Short answer is the message dean Pete Peterson gave at the 2019 Liberty Forum of Silicon Valley.
Q: What is it like attending a policy graduate school as a veteran?
Rosas
My experience as a veteran and policy graduate student was unique because I was also a single parent serving in the Reserves. For all purposes, I had two significant commitments in addition to being a graduate student. If you have other obligations like me that you cannot abdicate do your best and lean on your support system. The program demands the same from every student, and your professors will challenge you equally. The program is intellectually rigorous, and the professors have integrity. They aren't trying to create more students like them or that share their policy preferences. However, they will ask you to investigate your own policy beliefs and teach you how to craft sound arguments. Overall, the program was challenging, and I didn't succeed or excel as often as I wanted to, but my passion for learning and engaging in policy is stronger now than before.
Shields
I believe my experience as a veteran provided me with a unique perspective in my classes. My multiple deployments to Afghanistan allowed me to offer real world insight in my international relations & national security classes. The leadership experience I learned in the military helped me be a leader amongst my classmates and be a valuable team member in group projects.
Wielepski
It was a smooth transition from military life to graduate school at SPP. I am a firm believer that veterans have a special calling to serve and that does not go away after their military obligation. The three-month transitional period is critical to reduce suicide rates among the veteran population.
Q: What are your goals after earning a master of public policy degree?
Rosas
I know that I'll continue my military service in the Reserves. But, more surprisingly, I'm more committed to teaching my son American history and equipping him with the analytic tools and questions to excel in public institutions. As for goals, I'm still interested in serving my local community and engaging in policy decisions that affect minority communities. I'm also interested in cheerleading other veterans and women to engage in policy discussions that affect them, their families, and their communities.
Shields
Attend law school with the long-term goal of becoming a federal judge.
Wielepski
I will be going right back into the Army after completing my master of public policy degree at Pepperdine.
Q: How do you think a Master of Public Policy degree will help you achieve your career goals?
Rosas
The SPP curriculum is the most important aspect of this program that will guide me in my career. The subjects and materials that the professors carefully selected taught me that public service is about being informed, courageous, sometimes a risk-taker, and prudent. Courses on data analytics and economics also emphasized the importance public servants have of presenting and using data with integrity.
Shields
My master of public policy degree provided me with an extensive education of state and local government and policy which I believe will prove invaluable in law school and as a government attorney. Also, I was able to sharpen my writing and analytical skills while at SPP. I feel confident that I am prepared to meet any academic or professional challenge after my experience at SPP.
Wielepski
For those who still want to serve, SPP offers great advice on serving wherever you are. That starts with bringing people together to solve complex problems. SPP is shaping future leaders to bring back tough policy discussions. I highly recommend gaining more insight into SPP's Davenport Institute for Public Engagement and Civic Leadership.