How Public Policy Alumni are Changing the World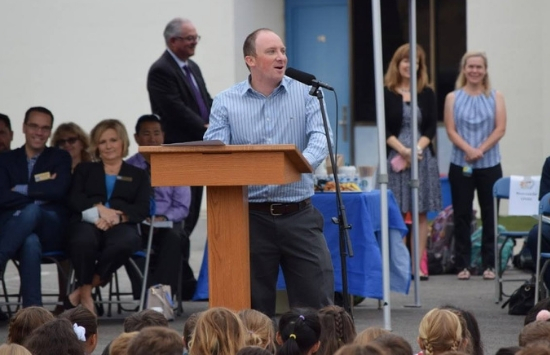 What is a Wavemaker?
Wavemaker, noun; Wavemakers, plural
Definition of Wavemaker: an individual, having graduated from the Pepperdine School of Public Policy with a master of public policy degree, who exemplifies cross-sector public leadership by working across differences and across sectors to solve challenges in a sustainable manner.
Other words from Wavemaker
Wavemaking adjective or noun
The Genesis of the Wavemaker
The master of public policy and master of public administration degrees were largely born out of the Great Society era of American politics and policy. During this period, the federal, state, and local governments found themselves having greater authority over larger portions of economic and social areas with governmental programs growing, both in depth and breadth. As a result, these governments were in need of competent and analytical bureaucrats (no negative connotation assigned) to manage the growing responsibility of government. Out of this need came, first, the master of public administration degree (i.e., the public sector's answer to the private sector's master of business administration degree), and then, the master of public policy degree, as a more empirically analytical version of the master of public administration.
As these graduate policy degrees flourished, however, a distinct gap emerged. Colleges and universities were quite successful in preparing successive generations of technocrats very capable of analyzing problems and implementing solutions. But these policy programs, largely, lacked an appreciation for the cultural and qualitative components of public policy, which enabled working across differences to find sustainable solutions. Coursework, such as the Great Books, constitutional law and history, strategy, and cultural communications, was missing from most curricula; and vital leadership skills, for instance, viewpoint diversity, public engagement, and cross-sector relationship building, were rarely developed.
Enter Pepperdine University in 1997, when with the leadership of then-Pepperdine President David Davenport and the assistance of the "pracademic" minds of renowned political scientist James Q. Wilson, former US Congressman Jack Kemp, and diplomat and philosopher Michael Novak, the School of Public Policy was launched—not as a traditional policy graduate school just with a better view, but as a fresh interpretation of policy graduate studies; one that incorporates empirical policy analysis with an understanding and recognition of the importance of cultural and qualitative elements in public policy. For the last twenty-plus years, the School of Public Policy has been preparing new generations of Wavemakers.
Who are Examples of Wavemakers?
In their own way, each graduate of the School of Public Policy exemplifies the mission and passion necessary to be a Wavemaker. Some, however, have taken wavemaking to a noteworthy and truly impactful level.
Lance Christensen (MPP '04), chief of staff and senior policy advisor to California State Senator John Moorlach (SD-37), has become an impressive force in California's state capitol, even considering the Republicans minority status in the state legislature. Christensen, using tools and skills developed at the School of Public Policy, easily navigates the labyrinth that is policy making from the legislative staff side to advance policies that not only benefit Senator Moorlach's district in Orange County, but also the entire state of California.
Further north in the state of Washington, fellow Wavemaker, Hans Zeiger (MPP '09) decided to run for office, first serving in the Washington House of Representatives from 2011 to 2017 and then as a State Senator, first elected in the 2016 legislative election. Zeiger, as a current member of the Senate Housing Stability and Affordability, State Government, Tribal Relations, and Elections, Human Service, Reentry, and Rehabilitation, and Transportation committees, displays policy leadership for all Washingtonians, not just those in Senate District 25.
Closer to her Wavemaking home is Hattie Mitchell (MPP '12), who has used her Pepperdine Master of Public Policy degree to advance the futures of the most vulnerable in Los Angeles, specifically homeless children. Inspired by an undergraduate college trip to Skid Row, Mitchell founded Crete Academy, a Los Angeles Unified School District charter school serving South Los Angeles, and on a daily basis maneuvers K-12 education policy in an effort to elevate opportunities for her students and their families.
The School of Public Policy is not just a west coast school. Our programming and our students and alumni bridge the coast-to-coast gap, exemplified by Troy Senik (MPP '07). Senik began his wavemaking journey after his master of public policy studies as a White House speechwriter and has since become the vice president of policy and programs at the research think tank, the Manhattan Institute. Senik's work showcases the importance of history, culture, and political philosophy in policy analysis.
The School of Public Policy is always highlighting other exemplary graduates.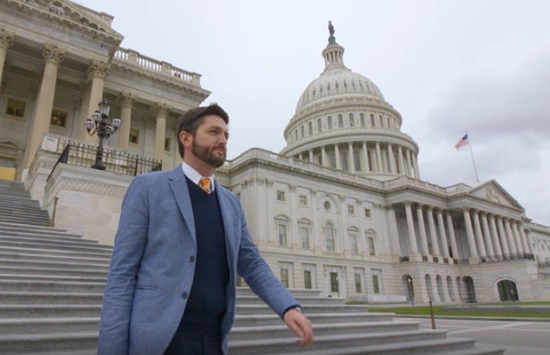 Top Career Paths of Wavemakers
As the examples mentioned above showcase, there is no traditional path toward wavemaking. In fact, that is one of the singular traits of the Wavemaker—the ability to take any career, any job title, in any sector, and make an impact. Whether it is in the public, nonprofit, or private sector, Wavemakers are prepared to understand and solve problems. So, where do our Wavemakers go after their studies in Malibu?
Six months after graduation, on average, 88 percent of our graduates are employed or continuing their education (such as a PhD program):
33 percent find themselves in the nonprofit or civic sector, such as the Intercollegiate Studies Institute, the RAND Corporation, or the Hoover Institution
29 percent are employed in the private sector, for instance at Booz Allen Hamilton, Accenture, or LionsGate
28 percent venture into government at the local, state, federal, and trans-national levels
11 percent continue on to doctoral programs in an array of fields, such as public policy, political science, history, philosophy, and economics
Wavemaking is truly cross-sector in nature, recognizing the vital role each industry plays in understanding policy problems, cultivating policy alternatives, implementing sustainable solutions, and evaluating both the solution and problem after implementation.
Where in the World are Wavemakers?
The Pepperdine School of Public Policy may be boutique in size, but it's alumni network is more like a multinational corporation than a mom-and-pop corner store. Simply put, Pepperdine School of Public Policy graduates can be found in every corner of California, the United States, and the globe.
Of our graduates residing abroad:
73 percent live in Eastern Asia
11 percent in Europe
7 percent in Latin and South America
7 percent in Middle and Central Asia
2 percent in Africa
In sum, SPP graduates are on nearly every continent across the world!
Of our graduates residing here in the United States:
56 percent live in California
13 percent in the Greater Washington, DC area (otherwise known as the DMV, aka DC, Maryland, Virginia)
13 percent in Southern states
7 percent in Mountain and Western states other than California
4 percent in Mid-Atlantic and Northeastern states
4 percent in the Greater Midwest
In total, graduates can be found in every corner of the United States, stretching coast-to-coast and in between.
Of our graduates still living in California:
51 percent live in the Greater Los Angeles area
28 percent in other parts of Southern California
9 percent in the Greater Bay Area
5 percent in the Greater Sacramento region
5 percent in other parts of California
3 percent in the Central Valley
While based in Los Angeles, School of Public Policy's Wavemakers are leading around the entire Golden State.
Learn more about how you can become a Wavemaker
Wavemaking is not about titles or about ideology; in fact, wavemaking transcends those. Learn more about how you can become a Wavemaker and "see your future differently from here."