Why "Viewpoint Diversity" is so Important at Pepperdine SPP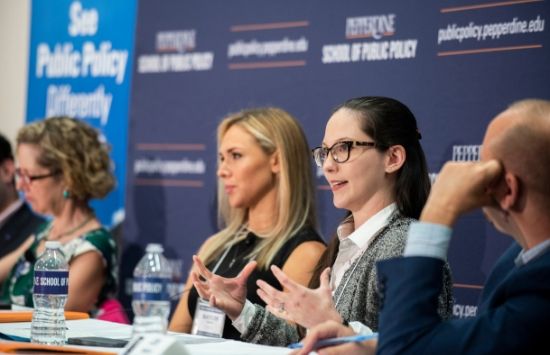 In a Spring 2018 essay for her campus newspaper, The Sophian, Smith College senior, Kim Barrett described what life was like for a conservative student over the course of four years. She stated "During my first days at Smith, I witnessed countless conversations of one person telling the other that their opinion was wrong. The word 'offensive' was almost always included in the reasoning." Barrett continued, "Within a few short weeks, members of the freshman class had quickly assimilated into this new way of non-thinking . . . I learned, along with every other student, to walk on eggshells for fear that I may say something 'offensive.'"
Living in an "Eggshell Culture"
I wish this was a rare experience for America's undergraduate students, but as someone who speaks on many college campuses each year, I know it's not. Drawing off of Barrett's wording, I've come to name the environment on too many college campuses as "eggshell cultures" where students—usually conservatives and often students of faith—constantly guard what they say inside and outside the classroom.
It was not always this way. When I was an undergrad attending George Washington University in the politically-charged nation's capital, I never experienced the level of fear and reaction I now see in today's students. In fact, one of the crucial lessons I've learned in speaking to hundreds of undergraduates over these last years is that while academia has been a progressive institution for most of the last century, something has changed just in the last two decades that bears deeper analysis and appreciation—especially for those of us who care about the polarized state of our politics and public square.
I'll explore the reasons why I believe things have changed so radically in recent decades, but I want to say here at this early stage in the essay that the reason it is so important for a graduate school like the Pepperdine School of Public Policy to take on the "eggshell cultures" in academia is that these environments are producing citizens and public leaders who possess little understanding of other viewpoints—again, particularly conservative and faith-based perspectives. This is directly contributing to our factionalized (some might say, "tribalized") politics.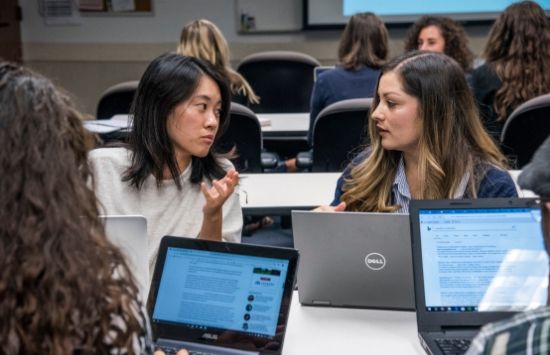 Preparing Public Leaders
As a graduate program that cares deeply about preparing public leaders who can work across differences to find common sense solutions to our toughest policy challenges, what pains me the most is to hear the stories of students who come to us in Malibu from respected undergraduate programs and have rarely, if ever, heard a thoughtful conservative policy argument (say on taxation policy or America's role in the world), or been exposed to the writings of conservative intellectuals.
One of our top students who graduated recently came to us from one of the top public universities in America, and told me about the experience of having to read Karl Marx's The Communist Manifesto for three different classes . . . at the same time! Now, of course, there's nothing wrong with reading the Manifesto, and we often use it here in our James Q. Wilson core course on the "Great Books," but when you're saturating students with the book and provide little in the way of intellectual challenge to its arguments, a school is no longer teaching students how to develop that all-important leadership skill: thinking critically.
More, our democratic republic has always relied on the public's ability (especially in public leaders) to deliberate and debate—to be humble enough to understand that more often than not, policy debates are not solely grounded in facts, but in visions on the common good. This demands citizens and leaders who are both willing to compromise and understand that one's political opponent may be just as committed to particular policy as you are. This necessitates a certain degree of empathy—to attempt to see the problem as the other side does.
Particularly for conservative students and students of faith, colleges and universities have become "echo chambers" where their opinions are either dismissed or worse. In a 2017 national survey of college students by the Foundation for Individual Rights in Education, found:
45% of "Very Conservative" students said they refrained from expressing their political opinions in class because they "thought the professor would give me a lower grade."
42% of "Conservative" and "Very Conservative" students said they withheld their opinions because they "thought that classmates would judge me."
19% of "Very Conservative" students—about twice the percentage as any other political category—said they squelched their political opinions in class because they "thought a classmate might report what I said to a campus employee."
What's true on national surveys is also true in particular undergraduate programs—even some of America's best. In the annual survey of Harvard's 2018 graduating class by the school's Harvard Crimson newspaper, 78% of Republican graduates said they withheld their political opinions in class during their time in Cambridge. California's respected Pomona College commissioned a campus-wide survey of their students and faculty and found that while 72% of "very Liberal" students felt "comfortable expressing [their] political views with my professors," less than half that number (35%) of "very Conservative, Conservative, and moderate" students felt that way.
Why is this Happening Now?
A good question to ask at this point is, "why is this happening now?" In my view of the data, it seems to show that on many college campuses, a majority of campus administrators, faculty, and students have created "intellectual bubbles" where other points are view are either not considered or quickly dismissed. The increase in the number of progressive administrators and faculty over the last 25 years cannot be underestimated.
The role of administrators in creating "campus speech codes," which tend to carry greater impact on Conservative students along with their ability to determine what student groups can form on campus, and what speakers can come to campus is an important part of the puzzle. A 2018 survey of 900 academic administrators by political scientist, Sam Abrams, found that 71% described themselves as "Liberal" or "Very Liberal" while only 6% confessed to being "Conservative." In his piece highlighting these results for the New York Times, Abrams concluded, "It appears that a fairly liberal student body is being taught by a very liberal professoriate—and socialized by an incredibly liberal group of administrators."
As Abrams notes, recent national and individual college surveys reveal startling political imbalances in America's professoriate—particularly in disciplines that contain a political component. Mitchell Langbert, an economist, looked at the political affiliations of 8,688 tenure track professors teaching at most of the top 50 liberal arts colleges in America and found:
39% of the colleges had NO registered Republicans teaching
Across the schools, Langbert could not find a single registered Republican teaching in communications or anthropology
History professors were 17-to-1 Democrat / Republican
Political science professors were 8-to-1 Democrat / Republican
Sociology professors were 43-to-1 Democrat / Republican
Political scientists Jon Shields, associate professor of government at Claremont McKenna, and Josh Dunn, professor and chair of the department of political science and director of the Center for the Study of Government and the Individual at University of Colorado-Colorado Springs, in their important book, Passing on the Right, not only surveyed more than 100 conservative professors around the country (all names held in confidence it should be noted), but they compiled a number of important surveys of faculty and their political leanings. In one annual survey, they found a major change occurred 30 years ago as the "Greatest Generation" professors began retiring from teaching, and were replaced by "Baby Boomers."
While all their college affiliations were also held in confidence. One of the book's chapter begins with this description:
"Our first interviews brought us to a paradise for right-wing academics. Its edenic campus sprawls up a mountain just above a seaside town, where the ocean sweeps out of the horizon and dominates every vista . . . as we peered out over the mountains and blue waters as we began to suspect that with the protected sanctuaries like this one, the plight of conservative academics could not be all bad."
I can "break the news" to you here that those first interviews for the book were conducted at the Pepperdine School of Public Policy with several of our faculty.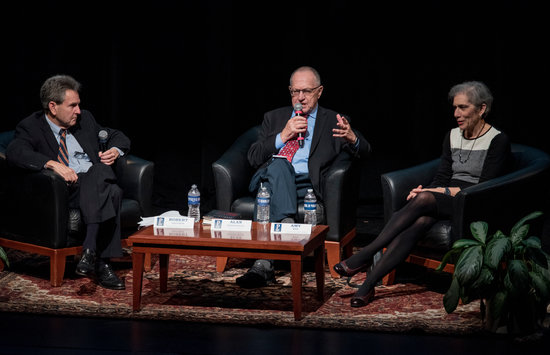 Viewpoint Diversity Inside and Outside the Classroom
To be specific, we believe that practicing "viewpoint diversity" both inside and outside the classroom is essential to preparing public leaders who need to understand not only their argument, but the other side's too. We do this through:
Viewpoint diversity is essential, then, in shaping public leaders, and at the Pepperdine School of Public Policy, we seek to be a place where students can feel free to examine their own political opinions as they learn from others' perspectives.