Floyd Black Fellowship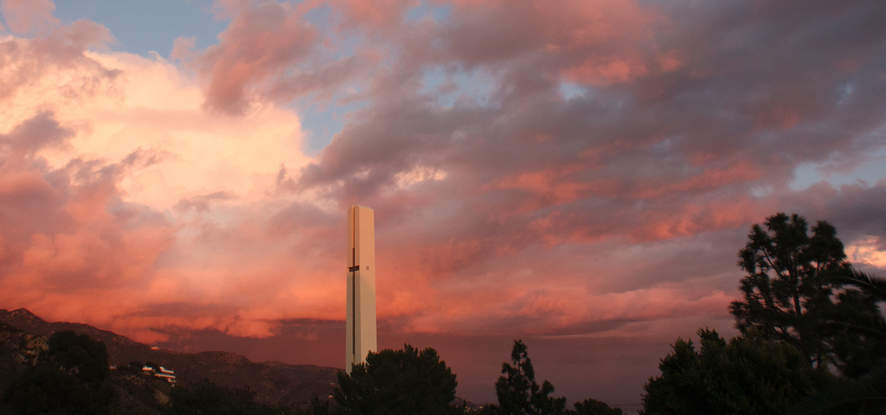 An Internship Relationship between SPP and the Crete Academy
In a few short months, School of Public Policy (SPP) student, Floyd Black had a profound impact on classmates, school staff, and faculty. Possessing a sharp intellect and a passion for serving those with the deepest needs—particularly in the area of education—Black's potential seemed limitless.
His passing in October 2020, was felt strongly by all who knew him—not only because of who he was but also because of who he appeared destined to be. At SPP, as a program that prepares the next generation of public leaders, we are saddened not only by the loss of Black as a student and friend, but we also feel particular remorse for the people and communities he would have lifted up.
Following conversations with classmates, staff, and his family, we are excited to announce the creation of the Floyd Black Fellowship program—an annual scholarship program supporting a summer internship for an SPP student to serve at the Crete Academy in South Los Angeles.
Founded more than a decade ago by SPP alum, and nationally-recognized education reformer, Dr. Hattie Mitchell (MPP '12), this TK–6th-grade school serves students who are homeless or living in deep poverty. The stated vision of Crete Academy is that "One day, the cycle of poverty will end and children who once were homeless and living in poverty will be leaders of this world."
Here's How Our Fellows Describe their Experience
Victoria Amponsah, '21 Fellow
"I am grateful I had the opportunity to intern with Dr. Mitchell. She saw a need within South-Central, Los Angeles, and created a well-rounded charter school to positively impact the community. Even as COVID-19 impacted the education sector, it was inspiring to see her adaptability and consistency in serving the families at the school. The internship solidified my interest in pursuing a career geared towards helping education policy after graduation."
Leslie Amaya-Yanez '21 Fellow
"Being given the opportunity to work with Dr. Mitchell through the Floyd Black Fellowship at Crete Academy aligned perfectly with my goals of beginning a career within the realm of education. I was lucky enough to complete my internship in person, which allowed me to be an active member of this vibrant community. During my internship, I made incredible connections with both staff, students, and their families. After four months as an intern, I was hired as a Program Coordinator and now work on COVID-19 related issues as well as within our Wellness Program, which aims to help the students and their families with things like housing assistance, food pantry, and counseling services. This has been an incredible experience that has challenged me and afforded me the opportunity to grow personally and professionally. "
Rosemary Gutierrez '21 Fellow
"Crete Academy gave me the opportunity to gain firsthand experience of what making a difference in the education system looks like. Dr. Mitchell is one of the most hard-working women I have ever met. She is driven by passion and service; which allows her to change the lives of hundreds of underprivileged children. The charter school student population is mostly homeless and faces one or more challenges that put them "at-risk." The school Dr. Mitchell has created gives these students an opportunity to compete with their wealthier counterparts. Behind the scenes, there are so many moving parts from applying to grants to managing interns. My role at Crete Academy taught me how to maneuver the grant process as well as work with the school's data. This fellowship has truly given me an opportunity to see what working in education policy is like. Education policy is hard but the fruits of your work are so beautiful. This fellowship will help you see the realities of education policy and how difficult but rewarding it is."
Fellowship Application Requirements and Outcomes
Open to all first-year students, applicants for the fellowship will submit a 1,500-word essay describing why this Fellowship aligns with their interests and career goals. This essay along with the student's academic performance at SPP will be considered by the dean's office in consultation with Mitchell.
The deadline for 2023 applications is March 17, 2023.
Working under the leadership of Mitchell, the fellow will work on education policy research and development related to the needs of the Crete Academy.
SPP will award two $2,500 annual scholarships toward the Floyd Black Fellowship.