SPP Welcomes Back Dr. Wilfred "Bill" McClay as the Ronald Reagan Professor of Public Policy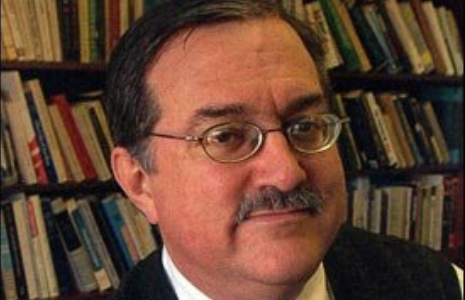 Dean Pete Peterson has announced that political issues expert Wilfred "Bill" McClay will serve as the Ronald Reagan Professor of Public Policy at the Pepperdine School of Public Policy (SPP) for the 2019-2020 academic year.
McClay is a long time friend of SPP, in 2009, he served at the William E. Simon Distinguished Visiting Professor and taught a course on political issues: the problem of expertise in a democratic society, and returns this fall semester to instruct first-year master of public policy students on the roots of public policy.
McClay is currently the G. T. and Libby Blankenship Chair in the History of Liberty at the University of Oklahoma, and the director of the Center for the History of Liberty. His book The Masterless: Self and Society in Modern America was awarded the Merle Curti Award of the Organization of American Historians for the best book in American intellectual history. Among his other books are The Student's Guide to U.S. History, Religion Returns to the Public Square: Faith and Policy in America, Figures in the Carpet: Finding the Human Person in the American Past, Why Place Matters: Geography, Identity, and Public Life in Modern America, and Land of Hope: An Invitation to the Great American Story.
"I'm delighted to see Bill return to Malibu. We became good friends during his first visiting professorship here, and I'm grateful that he's decided to spend his sabbatical year from the University of Oklahoma with us," noted Peterson. "As one of America's most respected historians, our students will benefit greatly from his teaching, and I look forward to finding other opportunities to work together in the coming year."
McClay served on the National Council on the Humanities, and the advisory board for the National Endowment for the Humanities, for eleven years. He is a member of the US Commission on the Semiquincentennial, which has been charged with planning the celebration of the nation's 250th birthday in 2026. He has been the recipient of fellowships from the Woodrow Wilson International Center for Scholars, the National Endowment for the Humanities, and the National Academy of Education.
McClay received a PhD in history from Johns Hopkins University and a BA from St. John's College in Annapolis, Maryland.