School of Public Policy to Host Class of 2022 Commencement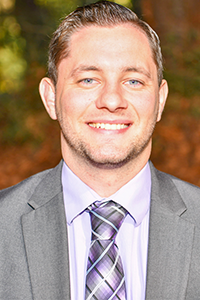 The Pepperdine School of Public Policy (SPP) will host the Class of 2022 commencement on Friday, April 22, 2022, on Alumni Park on the Pepperdine University Malibu Campus.
Each year, SPP recognizes one outstanding student from the graduating cohort and an outstanding alumnus and invites them to speak at commencement. This year's graduating student speaker is Michael Huling (MPP '22) and the commencement address will be given by distinguished alumna, Dr. Hattie P. Mitchell (MPP '12), founder of the Crete Academy charter school in South Los Angeles, and visiting professor of education policy and impact.
Michael Huling grew up in Poway, California, affectionately calling it the "Best City in the World." He attended the University of California, San Diego where he graduated magna cum laude with a BA in political science. He is graduating with a master of public policy specializing in American Politics and Policy; State and Local Policy.
Prior to attending SPP, Huling worked as the communications director for the Republican Party of San Diego County. He made efficient use of his time at SPP, working as a graduate research assistant and Advisory Council member with the Davenport Institute for Public Engagement and Civic Leadership, where he developed and administered certificate programs, collaborated with local government leaders, and wrote articles for PM Magazine, ICMA, ELGL, PublicCEO, and Catalyst. Additionally, he worked as a graduate research assistant for Dr. Ted McAllister and tutored microeconomics for Dr. Robert Sexton. Huling's summer internship was located in Washington, DC, with The American Conservative magazine and was funded through a fellowship with the Intercollegiate Studies Institute.
After graduating from SPP, he plans to work with local governments as an engagement consultant with NBS, while also continuing to work with the Davenport Institute as a project manager.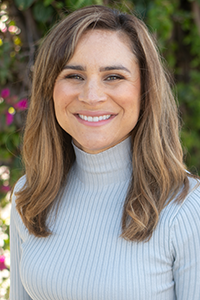 Hattie P. Mitchell is the founder of Crete Academy, a nonprofit charter school that provides educational and other resources to children experiencing poverty or homelessness in South Los Angeles. The academy uses an integrated program model that Mitchell helped develop—one that incorporates critical thinking, personal character development, and appreciation for diversity into a larger goal of preparing young students for higher levels of education. Mitchell is also a visiting professor at the Pepperdine School of Public Policy, where she teaches a seminar on regional policies.
Mitchell has served in many academic capacities throughout the greater Los Angeles area. She taught second and fifth grade at Pasadena Rosebud Academy and the Los Angeles Unified School District, respectively. Before becoming dean of students at New Heights Charter School in 2012, she worked as a domestic policy intern under President Barack Obama's administration. While in the nation's capital, Mitchell led the first White House Conference on Bullying Prevention in 2011.
In 2013 Mitchell served as chief of staff for student programs at the Louisiana Department of Education, where she led the state's Race to the Top program. She returned to Southern California the following year to join Pasadena's Pathways in Education as its director of charter development. While Mitchell has been integral to multiple facets of Crete Academy since its 2016 founding, her current efforts are focused on fundraising and business development.
Mitchell received her bachelor's degree in 2008 from California State University, Los Angeles. In 2012 she earned a master's degree in public policy from the Pepperdine School of Public Policy and completed her doctoral degree in educational leadership at the University of Southern California in 2017.
We look forward to celebrating the Class of 2022 in person on the Malibu campus with their family, friends, and loved ones.
For more information about commencement, please visit the graduation website.