School of Public Policy Celebrates Black History Month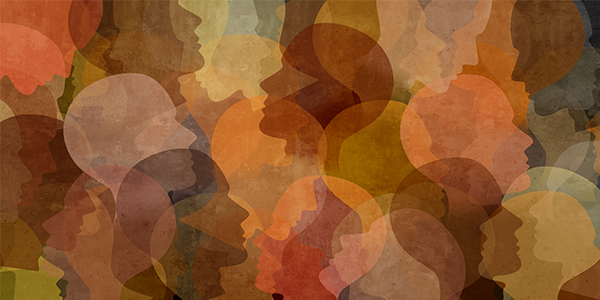 The Pepperdine School of Public Policy (SPP) and the School of Public Policy Diversity Committee celebrate Black History Month by hosting events centered around diversity and belonging.
FEB. 18: Ask-An-Alum: LaToya Butler-Jones (MPP '14)

SPP welcomes LaToya Butler-Jones (MPP '14) to lead a virtual Ask-an-Alum webinar hosted by the career department at SPP. Hear how her career path went from Texas to Washington, DC.
Upon receiving her master of public policy degree at SPP, Butler-Jones took a position in Washington, DC, working in communications for the US Citizenship and Immigration Services. After, she went on to work in the External Affairs Division at the Federal Emergency Management Agency in 2016 and aided in coordinating and editing high-level disaster communications including White House briefing materials. At that time, she found her true purpose, helping disaster survivors. Butler-Jones is now a management and program analyst for the Federal Insurance Directorate Marketing and Outreach Branch. She specializes in marketing and program analysis of the National Federal Insurance Program within the Federal Insurance Mitigation Administration.
FEB. 18: Leaders in Policy

Join SPP's International City/County Management Association student organization for an engaging webinar featuring Leaders in Policy with local government leaders, Jamil Barnett (MPP '17), deputy probation officer at County of Los Angeles, and Kurt WIlson, city manager at City of Stockton, who will discuss what it is like to navigate public policy spaces as African Americans in their respective fields.
Barnett is very passionate about balanced approaches to criminal justice reform. He believes first in public safety, victims' rights, the safety of law enforcement officers and appropriate penalties for offenders. Barnett has nearly 20 years of experience working in law enforcement with juveniles and adults and believes that a leader who inspires others is the most effective change agent. He is an adjunct professor at Azusa Pacific University in the criminal justice department where he teaches civic engagement and research methods. Barnett is a trainer for the Davenport Institute for Public Engagement and Civic Leadership.
Wilson is a local government advocate, educator, and consultant who brings more than 25 years of senior management experience serving four cities, two state agencies, and the federal government. He is best known for managing the City of Stockton out of bankruptcy and through a recovery journey that spanned being the largest US city to ever file for bankruptcy protections all the way to the prestigious ranking of 2nd most fiscally healthy large city in America.
FEB. 22: Racially Diverse Leaders for Racially Diverse Cities

On February 22, 2021, join SPP for an engaging webinar on Racially Diverse Leaders for Racially Diverse Cities. While many of America's cities are home to our most diverse populations, we haven't seen this reflected in many of our municipal leadership positions. Important strides have been made on the elected side of local government (mayors, council members, etc.) over the past several decades, but on the administrative side (city managers, police chiefs, city planners, etc.), the progress has been slower.
In this panel discussion, top local government leaders will discuss the challenges and opportunities for current and aspiring city administrators of color. Panelists include, Angela Averiett, interim deputy chief at BART Policy Department; Troy Brown, city manager at City of Moorpark, California; Artie Fields, city manager at the City of Inglewood, California; and Ingrid Hardy, assistant city manager at the City of Thousand Oaks, California.
Averiett is currently the vice president of the California Association of Hostage Negotiators and has served on the board in different capacities for the last 10 years. She served as the Parliamentarian of San Francisco Bay Area National Organization of Black Law Enforcement Executives, and Parliamentarian of the Barbershop Forum group, an organization that works to bridge the communication gap between law enforcement and the community.
Brown has served on numerous community organizations and policy committees with the League of California Cities. In addition, Brown has served as west coast regional vice president for the International City/County Management Association (ICMA) and was recently selected by the ICMA Board as the association's president-elect. Brown has also served as a director of the Vantage Trust Co, an investment company that provides for the commingled investment of $50 billion in assets of retirement plans administered by ICMA-Retirement Corporation.
Fields is a current member of the International City Managers Association (ICMA), the National Forum for Black Public Administrators, and a Life Member of San Gabriel Valley NAACP. Throughout his career, Fields has become known for his ability to work with a variety of nonprofit, community based, and business groups to solve problems and address issues in the community and city organization. He has also worked extensively on programs involving youth services, community relations, legislative functions, budgeting, and served in leadership roles with numerous special task forces and staff development programs.
Hardy is currently the assistant city manager for the City of Thousand Oaks. She has a deep passion and enthusiasm for public service, organizational leadership, and public administration. She is known for her authenticity and ability to connect with others. Hardy is dedicated to mentoring, guiding, and developing staff and emerging leaders at all stages of their career and advocating for local government as a highly desirable and respectable profession.