Andy Puzder, Former CEO of CKE Restaurants, Named Senior Fellow at Pepperdine School of Public Policy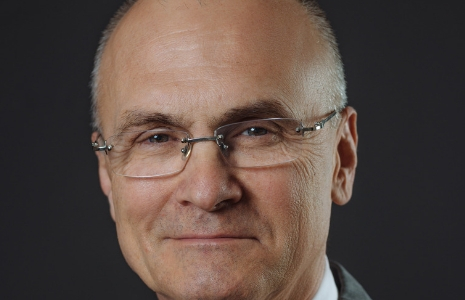 The Pepperdine School of Public Policy (SPP), today announced that Andy Puzder, former CEO of CKE Restaurant Holdings, Inc. (CKE) will join its program as a senior fellow. Drawing on his experience as an accomplished lawyer, speaker, and businessman, Puzder will engage with SPP students as both a mentor and advisor.
"It's an honor to take on this new advisory role for the students of Pepperdine School of Public Policy," said Puzder. "I'm eager to bring my experiences within the public policy sector to the next generation of leaders and hope to guide and equip them for their futures."
As the former CEO of CKE Restaurants (parent company of Carl's Jr. and Hardee's restaurants) and a frequent lecturer and author on economic, political and legal issues, Andy is well positioned to help continue building SPP into a nationally recognized public leadership program.
"As someone with both private sector and policy experience, Andy exemplifies the kind of cross-sector leaders we seek to prepare here at the School of Public Policy," said Pete Peterson, dean of Pepperdine's School of Public Policy. "He has been a clear and thoughtful voice on issues related to economic policy and the important moral implications of free markets and I'm very excited to welcome him as a senior fellow."
Puzder will join the list of esteemed leaders and scholars who have also taken on the position of senior fellow to focus on preparing the policymakers and political leaders of tomorrow with a grounding in founding principles, free markets, and an understanding of America's crucial and exceptional role in world affairs.
About Andy Puzder
Andrew Puzder is the former chief executive of CKE Restaurants, where he helped turn Hardee's and Carl's Jr. into globally known fast food powerhouses. Starting as founder Carl Karcher's personal attorney in 1986, Puzder became CEO in 2000 and led the company out of serious financial difficulties. Under his leadership, CKE expanded to over 3,800 restaurants.
Puzder is a frequent lecturer on economics and politics for various groups and associations as well as at colleges and universities. In addition to serving as a senior fellow at the Pepperdine School of Public Policy, he is a director at The Job Creators Network and on the Advisory Board at Prager University. Puzder is a prolific author, contributor and thought leader on economic and legal issues in top tier media outlets such as The Washington Post, The Wall Street Journal, Fox News Opinion and CNBC, among others. In 2010, he co-authored the book titled Job Creation: How It Really Works and Why Government Doesn't Understand It. His second book, The Capitalist Comeback: The Trump Boom and the Left's Plot to Stop It, came out in April 2018. Connect with Andy on his website or via Twitter.