WaveMaker Newsletter | October 2017
Alumni Feature: Q&A with Alicia Weintraub (MPP '02)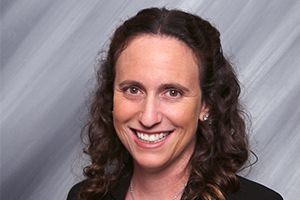 Alicia Weintraub (MPP '02) is a city councilmember for the City of Calabasas, California. She is vice president of the Las Virgenes-Malibu Council of Governments and serves as a representative for the Transportation Committee for the Southern California Association of Governments. Weintraub received her master of public policy from the School of Public Policy in 2002, with a dual specialization in state and local and economics.
Why did you choose the Pepperdine School of Public Policy (SPP)?
I chose the program because of its focus on ethics and the opportunity to learn both local and regional policy and international policy. It was a very well rounded program.
What were the most impactful aspects of the program for you?
Meeting students from all different backgrounds who shared a love of public policy and analyzing real case studies. Engaging with students who shared all political backgrounds was a great experience for debates and working on solutions together.
How has your time at SPP provided the most "real world" benefit in your career since graduation?
The program was all practical and taught me how to develop and engage real world public policy.
What caused you to decide to run for office?
I wanted to give back to my community and use my local government and public policy background to make my community the best that it can be.
What advice would you give other SPP alumni and students who are considering running for office?
Make sure you are a part of the community you want to serve and understand its needs and interests. Make an effort to hear from everyone and ensure your campaign is truly focused on the neighborhood you want to serve.
What has been your most significant impact as an elected official?
I have worked on a city ordinance that changes the way that the public is notified of development projects. My work will engage more stakeholders and hopefully engage the public in the public process.
I also worked to develop the first ever Calabasas Green Business Program.
I also worked to enhance public safety by requiring our gated, but non-guarded communities, to have an access box for the sheriff department. This was previously only done for the fire department.