Be a Part of a Unique Opportunity
The School of Public Policy plays a critical role in shaping leaders who are uniquely prepared to pursue effective solutions to today's toughest policy challenges. Through our public events and research, we also provide a distinctive perspective on today's policy and political environment. Our alumni are making a profound impact in our country and across the globe, and your support will help us expand and enhance this impact in the years ahead. There has never been a more exciting, or important, time to be involved in the work at the School of Public Policy. We look forward to sharing our vision with you!
Future Wavemakers
Michael Huling
Current student
"I have never felt so intellectually challenged and stimulated as at the School of Public Policy, which has led to the constant questioning of my own premises and beliefs. The depth and breadth of the program have captivated me, and for the first time in my academic career, I see every week as an opportunity to learn and grow—rather than simply submit assignments and inch closer to the end of the semester. As a result, I have not only developed as a student and future policy leader but as a person. The School of Public Policy community is remarkable, and I feel honored to be a part of it."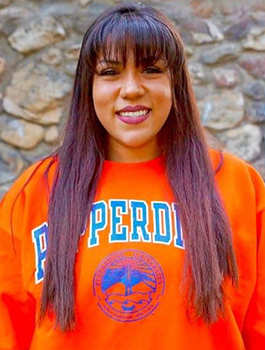 Renee Jackson
Current Student
"What stood out to me about Pepperdine was not only its good reputation and Christian background but its commitment to viewpoint diversity. We live in a culture that is very much deliberate in shunning people that do not conform to the status quo, and I was excited to hear that this program is paving the way in being accepting and respectful of all. I was also very impressed by the curriculum and knew SPP was the best option to retain a quality graduate degree that will stand out on my resume."
Wavemakers
Kassy Dillon (MPP '21)
Director of Digital Engagement, Stand for America
"I specifically picked Pepperdine SPP because I wanted a program that valued viewpoint diversity. My experience thus far has been very enriching. I am really appreciative of my classmates who are across the political spectrum. Being surrounded by varying ideologies is interesting because I get to hear different perspectives on the classics like Tocqueville and Aristotle in our Great Books course. With graduation coming up in May, I can look back and conclude that SPP did not disappoint, even during a pandemic that forced online learning."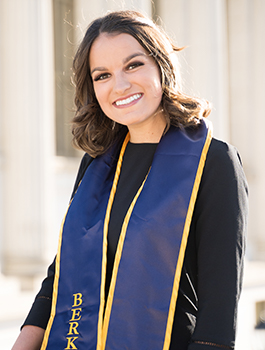 Abigail Scott (MPP '21)
"I had the time of my life interning at the White House the summer of 2020 in Washington, DC, and I could not have gotten there without the donors and supporters of Pepperdine SPP who made [it] possible. I am thankful for this program that helped me get there. I cannot speak highly enough about the School of Public Policy, and I am really grateful."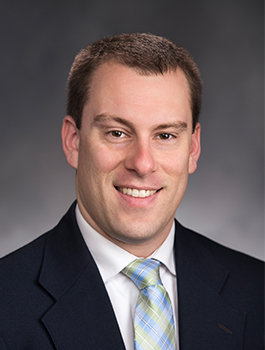 Hans Zeiger (MPP '09)
Former Washington State House of Representatives, 25th District
Commissioner, Pierce County, Washington
"My time at Pepperdine shed new light on my understanding of America and our experiment in self-government. The School of Public Policy program was able to accommodate and fuel my interests in Washington State policy--from a study of the Washington State Ferry System in my organizational strategy class to my environmental policy capstone. Pepperdine was a great place to get my thoughts together about the relationship between ideas and policies."