Equipped to Lead Through the Women in Public Policy Student Organization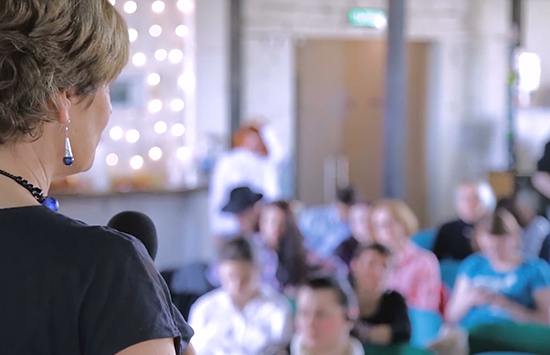 At the Pepperdine School of Public Policy (SPP), preparing leaders in public policy does not just happen in the classroom. Extracurricular opportunities for peer-learning, mentorship, and networking are key to professional development. We have a vibrant network of student-led organizations that offer beyond-the-classroom opportunities across a variety of student interests. One of these student orgs, Women in Public Policy, was recently featured in a documentary as part of SAGE's Knowledge series—an online resource with SAGE eBooks and eReferences, including reference works, academic books, professional development titles, and more.
Women in Public Policy (WPP) promotes the development of women in the academic and professional arenas with an emphasis on ethics and leadership. The organization includes formal and informal activities: from hosting guest speakers and seminars to organizing community involvement events and social activities.
Diversity
In my four years as a faculty advisor for WPP, I've been impressed by the ethnic and political diversity of students who get involved. Too often, we can fall into the trap of recognizing that in a male-dominated industry, we need more female voices . . . but fails to recognize that those voices won't all say the same thing. After all, if women make up more than 50 percent of the population that's a lot of diverse experiences and viewpoints to bring to the table.
SPP attracts women who are liberal and libertarian, progressive and conservative. Across their differences, they share a strong commitment to bring innovative solutions to local, state, national, and global issues, and an understanding that solutions will be stronger when all voices are heard.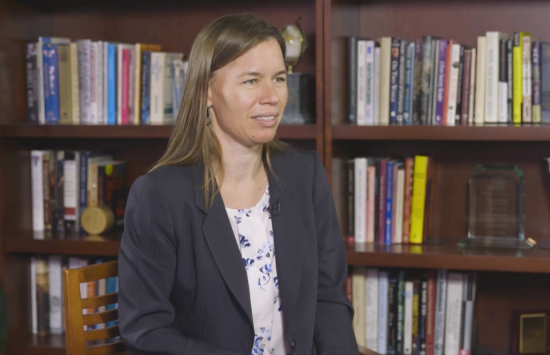 Ashley Labosier (MPP '09)
Collaboration
Particularly through the past couple of years WPP has really leaned into this spirit of collaboration by working with other student organizations to bring unique opportunities to campus. In the documentary, then-vice president Bryce Seymour (MPP '19) shares about an event co-hosted with the International City/County Management Association Student Chapter that brought Sophia DeLoretto-Chudy, a candidate for Democratic Party Delegate for Culver City, to speak to students. "She was younger than I was, only 22," says Seymour, "She came in and spoke, and also, we went to her campaign just to see how a young person running in the policy world, especially being a woman, could do it."
This past semester WPP teamed up with the student chapter of the Association of Environmental Professionals to plan a roundtable on women working in environmental planning. While the event was unfortunately canceled due to COVID-19, it built connections with a variety of local leaders, and will hopefully be reconvened in the fall.
As the WPP faculty advisor, I get to see students grow in confidence as they reach out to both peers, like DeLoretto-Chudy, and potential mentors. In 2016 the group invited Pat Martel, who has held executive positions in Inglewood, South San Francisco, Daly City, San Francisco, and Hayward. She shared with WPP her passion for the movement in local government, shedding light on the fact that only 13 percent of chief administrative officer positions in local government are held by women (a percentage that hasn't changed since 1981). Martel also served as the first woman of color to be president of the International City/County Management Association. Having the opportunity to sit down and talk to someone like Martel gives our students a lot of confidence.
Although Women in Public Policy promotes and celebrates women in policy leadership, it is not an organization exclusively for women. Each year, the organization counts a number of male students among its members. For many of these men, WPP offers a valuable insight into both the challenges and opportunities women face in the workplace, and a better understanding of how they can support female colleagues as they move up the career ladder.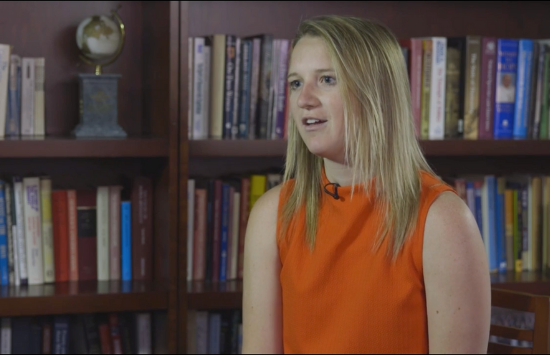 Bryce Seymour (MPP '19)
Prepared for Success
At the heart of SPP, is a recognition that addressing the challenges facing our communities and our society is not merely a government task, but one that requires collaboration across sectors. WPP alumni reflect this.
Former WPP board member Kristen Root (MPP '16), served as a deputy campaign manager for Los Angeles County board of supervisor Kathryn Barger, and now works as a political consultant in the San Francisco Bay Area.
Dylan Hood (MPP/MDR '17) served on the leadership board of WPP during his tenure at SPP. He is the founder of a nonprofit that focuses on supporting reentry for men and women coming out of the criminal justice system.
Public, private, or nonprofit, WPP is preparing leaders ready to innovate and collaborate across sector.