Steven Hayward Returns to SPP as Edward L. Gaylord Visiting Professor of Public Policy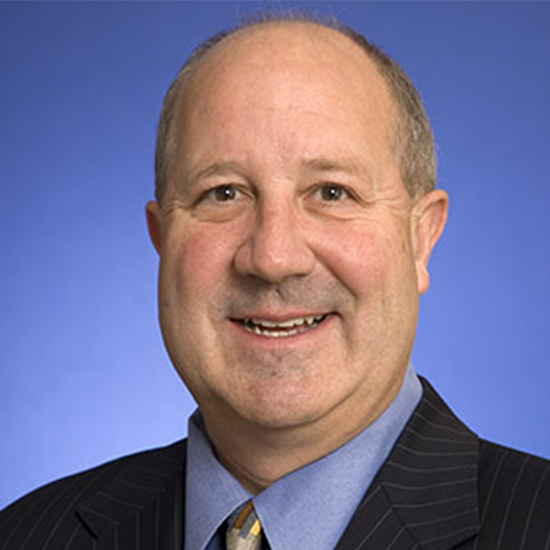 The School of Public Policy (SPP) is thrilled to welcome back Steven Hayward who will serve as the Edward L. Gaylord Visiting Professor of Public Policy. Hayward transitions from his role as resident scholar at UC Berkeley's Institute of Governmental Studies and a fellow of the Law and Policy Program at Berkeley Law. As a valued friend of Pepperdine's School of Public Policy, Hayward served as SPP's 2013 spring William E. Simon Distinguished Visiting Professor and then returned as the Ronald Reagan Professor of Public Policy from 2014 to 2016.
"There is no academic program in America the equal of SPP, where the faculty are challenged as much as the students in confronting the difficult policy landscape of our time from a diversity of viewpoints," states Hayward. "I'm honored to be joining their ranks in this mutual exploration."
Hayward will lead a four-part lecture series titled, "The Age of Reagan," which will be based on his two-volume narrative history of the 40th president and his impact on US politics, The Age of Reagan: The Fall of the Old Liberal Order, 1964-1980, and The Age of Reagan: The Conservative Counter-Revolution, 1980-1989 (CrownForum books). He will also teach two classes in the upcoming spring semester.
Dean Pete Peterson states, "I'm delighted to welcome Dr. Hayward to Malibu for the 2023-2024 school year. As a graduate program that prepares students to think historically about today's public policy debates, Steve is one of those unique academics who engages current events through the lenses of history and political philosophy. I know our students will benefit greatly!"
Hayward frequently writes on a wide range of current topics, including environmentalism, law, economics, and public policy for publications including National Review, Reason, The Weekly Standard, The American Spectator, the Claremont Review of Books, and the Policy Review at the Hoover Institution. His newspaper articles have appeared in the New York Times, The Washington Post, The Wall Street Journal, the San Francisco Chronicle, and the Chicago Tribune, among others. He is also the author of Index of Leading Environmental Indicators; The Almanac of Environmental Trends; Mere Environmentalism: A Biblical Perspective on Humans and the Natural World; Churchill on Leadership; Greatness: Reagan, Churchill, and the Making
of Extraordinary Leaders; Patriotism Is Not Enough; and M. Stanton Evans:
Conservative Wit, Apostle of Freedom.