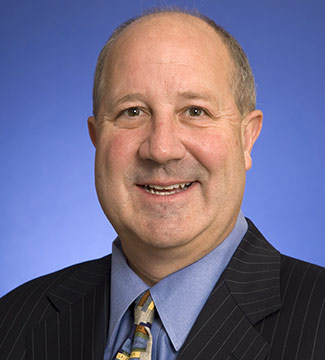 Steven Hayward
Edward L. Gaylord Visiting Professor of Public Policy
School of Public Policy
Biography
Steven F. Hayward joined the School of Public Policy as the William E. Simon Distinguished Visiting Professor in 2013 and the Ronald Reagan Professor of Public Policy from 2014 to 2016. Before returning as the Edward L. Gaylord Visiting Professor of Public Policy, Hayward was a resident scholar at UC Berkeley's Institute of Governmental Studies, and a fellow of the Law and Policy Program at Berkeley Law.
From 2002 to 2012 Hayward was the F.K. Weyerhaeuser Fellow in Law and Economics at the American Enterprise Institute in Washington, DC. He is currently a senior fellow at the Pacific Research Institute in San Francisco.
He frequently writes on a wide range of current topics, including environmentalism, law, economics, and public policy for publications including National Review, Reason, The Weekly Standard, The American Spectator, The Public Interest, the Claremont Review of Books, and the Policy Review at the Hoover Institution. His newspaper articles have appeared in the New York Times, Washington Post, The Wall Street Journal, the San Francisco Chronicle, the Chicago Tribune, and dozens of other daily newspapers. Hayward is the author of a two-volume narrative history of Ronald Reagan and his effect on American political life, The Age of Reagan: The Fall of the Old Liberal Order, 1964-1980, and The Age of Reagan: The Conservative Counter-Revolution, 1980-1989 (CrownForum books). His other books include Index of Leading Environmental Indicators; The Almanac of Environmental Trends; Mere Environmentalism: A Biblical Perspective on Humans and the Natural World, Churchill on Leadership; Greatness: Reagan, Churchill, and the Making of Extraordinary Leaders; Patriotism Is Not Enough; and M. Stanton Evans: Conservative Wit, Apostle of Freedom.
Hayward received a Ph.D. in American studies and M.A. in government from Claremont Graduate School and a B.S. in business and administrative studies from Lewis and Clark College.
Education
Ph.D., American studies, Claremont Graduate School
M.A., Government, Claremont Graduate School
B.S., Business and administrative studies, Lewis and Clark College
Areas of Expertise
American Politics/Political Philosophy
Energy and Environmental Policy
Government
History (Cultural/Democratic)
Economics
Constitutional Law
Topics
Ronald Reagan
Winston Churchill
The Presidency