SPP Welcomes Economist Dr. Anna Choi as the James Q. Wilson Visiting Professor of Public Policy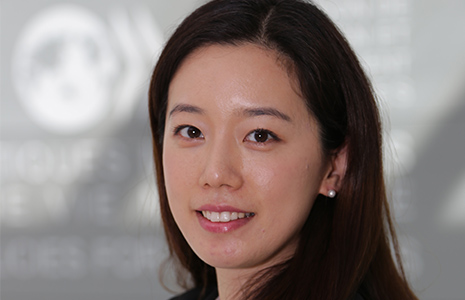 Dean Pete Peterson has announced that health economics expert Dr. Anna Choi will serve as the James Q. Wilson Visiting Professor of Public Policy at the Pepperdine School of Public Policy.
Choi has served as an analyst at the Organisation for Economic Co-operation and Development (OECD), headquartered in Paris, France, since 2015. She has also held roles in the Directorate for Education and Skills as part of the Young Professionals Program and the OECD Centre for Entrepreneurship, SMEs, Regions, and Cities. As an analyst/economist at the OECD, Choi contributed towards different projects and publications such as the PISA 2015 report on students' well-being, OECD working paper on emotional health and mental well-being trends, and country review report on engaging employers for apprenticeship opportunities at the local level in Australia.
"We're very excited to welcome Dr. Choi to Pepperdine as our James Q. Wilson Visiting Professor," noted Peterson. "She brings a terrific background in healthcare and education policy with international experience that will be very helpful for our students considering careers in these fields." Peterson added that "on a more personal note, she really understands what makes us unique as a graduate policy program, and will be an essential part of our growth into a more nationally-recognized school."
Choi received a PhD in policy analysis and management from Cornell University with a focus on health economics, a MPP from College of William and Mary, and BA in economics from the University of California, Berkeley. Her research focus is primarily on health and behavioral economics and to better understand how policy changes can alter individual's outcomes and behaviors. Choi has forthcoming articles in Health Economics and the American Journal of Health Economics on topics such as health disparities across education and the role of differential reporting error, and how legalization of medical marijuana can affect individuals' cigarette consumption after the policy changes.
"I'm very excited to be joining the School of Public Policy at Pepperdine University. I feel very welcomed by the staff, faculty, and students and I look forward to being part of such a dynamic and passionate community this fall."
Choi will teach the core course in applied research methods in public policy in the fall semester and two elective courses in the spring.