Meet the Faculty
School of Public Policy Faculty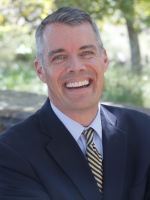 Pete Peterson
Dean, School of Public Policy; Senior Fellow, Davenport Institute
Office: School of Public Policy (SPP) 260
Phone: (310) 506-8054
Fax: (310) 506-7494
E-mail: pete.n.peterson@pepperdine.edu

M.P.P., Pepperdine University
B.A., History, George Washington University
Pete Peterson is a leading national speaker and writer on issues related to civic participation, and the use of technology to make government more responsive and transparent. He was the first executive director of the bi-partisan organization, Common Sense California, which in 2010 joined with the Davenport Institute at the School of Public Policy to become the Davenport Institute for Public Engagement and Civic Leadership. In 2008, he developed the organization's annual Public Engagement Grant Program, which has provided over $500,000.00 in grants over the last several years to dozens of municipal governments across California. Peterson has also consulted on several of these projects with local governments, and has directly facilitated public meetings.
Peterson has co-created and currently co-facilitates the training seminar, "Public Engagement: The Vital Leadership Skill in Difficult Times" a program that has been attended by over 2,000 municipal officials, and he also co-created and co-facilitates the seminar, "Gov 2.0: What Public Officials Need to Know."
In 2017, SPP launched a new initiative titled the "American Project: On the Future of Conservatism", which is co-directed by Dean Peterson and Rich Tafel. The "Project" is a unique effort to gather scholars and activists from a variety points on the conservative spectrum to deliberate over, write about, and discuss the future of the conservative movement.
Peterson writes widely on public engagement for a variety major news outlets including the Wall Street Journal, Los Angeles Times, and San Francisco Chronicle, as well as numerous blogs. He has also helped write several survey-based reports on the subject, including "Testing the Waters: California's Local Officials Experiment with New Ways to Engage the Public" (in collaboration with the League of California Cities), and the "California Civic Health Index" (in collaboration with the National Conference on Citizenship). He contributed the chapter, "Place As Pragmatic Policy" to the edited volume, Why Place Matters: Geography, Identity, and Civic Life in Modern America (New Atlantis Books, 2014), and the chapter "Do-It Ourselves Citizenship" in the volume, Localism in the Mass Age (Wipf & Stock, 2018).
Pete has been a public affairs fellow at The Hoover Institution, and he serves on the Leadership Councils of the Public Policy Institute of California and California Forward, and on the boards of the Homeland Security Advisory Council and the Da Vinci Charter Schools.
Peterson was the Republican candidate for California Secretary of State in 2014.
2016-Present Panels/Presentations:
Moderator: "Finding a Public Policy Platform for a Conservatism of Connection" / SPP's "Toward a Conservatism of Connection" Conference (Pepperdine/June 29, 2018)
Moderator: "Viewpoint Diversity in American Higher Education" / SPP's "Toward a Conservatism of Connection" Conference (Pepperdine/June 28, 2018)
Presenter: "Public Engagement for Elected Officials" / California Local Elected Officials (CLEO) event (Pepperdine/May 12, 2018)
Presenter: "Public Engagement: A 21st Century Leadership Skill" / 2018 Community Forum" / City of La Quinta (La Quinta, CA/JAN 13, 2018)
Panelist: "If We Love Hawaii So Much, Why Don't We Vote?"/ Zocalo Public Square and University of Hawaii's Inouye Institute (Honolulu/NOV 29, 2017)
Moderator: "Women Leading in Elected Office" panel / "Women Leading in Politics & Policy Conference" w/ Pepperdine's Center for Women in Leadership (Pepperdine/ OCT 23, 2017)
Panelist: "What is 'Connected Conservatism'? / "The American Project on the Future of Conservatism" / (Pepperdine DC/ OCT 26, 2017)
Presenter: "Do-It-OURselves Citizenship: A Precious Constitutional Legacy" / Constitution Day at California Baptist University / (Riverside, CA / SEP 21, 2017)
Panelist: "Issues Debate on Electoral Reform" / USC's Dornsife Constitution Day Event / (Los Angeles / SEP 17, 2017)
Host: "An Examination of US Housing Policy" / Pepperdine panel with Fred Sands Institute / Pepperdine DC / JUL 24, 2017)
Judge: "2017 Awards for Innovation in American Government" / Hosted by the Ash Center at Harvard's Kennedy School of Government / (Cambridge, MA / MAY 17-18, 2017)
Presenter: "Liberty Bell? An Inspiring Story of Civic Participation" / RiseLocal Conference hosted by NewAmerica Foundation / (San Francisco / MAY 1, 2017)
Respondent: "Corruption on Steroids: The Story of Bell, CA" panel / 2017 Western Political Science Association Conference / (Vancouver, CA / APR 15, 2017)
Presenter: "By the Numbers: The Trump Election and the (Near) Future of American Politics" / 2017 Pepperdine Palm Springs Weekend / (Palm Springs, CA / MAR 25, 2017)
Panelist, "Local Engagement and Connecting with our Citizenry"/ "Our Voices: Advancing Civic Engagement in California" - Sacramento State University (Sacramento/October 7, 2016)
Moderator, "From Kissing Babies to Liking Posts: How Social Media Has Changed the American Campaign"/ "Election 2.016 Conference" - Pepperdine School of Public Policy (Malibu/October 14, 2016)
Moderator, Malibu City Council Debate/ Hosted by Malibu Rotary - Pepperdine University (Malibu/October 19, 2016)
Moderator, "Beyond Prop 30: Is Comprehensive Tax Reform Key to California's Future?"/ "Milken Institute's California Summit" (Los Angeles/ October 25, 2016)
Moderator, "Ballotcon: Debates on California's 2016 Ballot Initiatives"/ Hosted by SeePolitical (Los Angeles/October 29, 2016)
Panelist: "Building Relationships in Public Spaces"/American Citizens Summit (Aug 2016) Listen
Courses:
MPP 687 Seminar in Regional Policies: Leadership through Public Engagement
Academic Interests:
American Conservatism
California Policy Issues
Civic Participation
Private/Civic/Public Sector Relationships
Techonolgy in Government
Viewpoint Diversity in Higher Education
Selected Works:
"How the Top Two Primary Can Strengthen Parties and California Voters". California Forward, June 1, 2018
"Where Bernie-nomics Goes to Die." RealClear Policy, November 22, 2016.
"An Inverse Prop 8 for California?" RealClear Policy, October 18, 2016.
"The Greatest Public Leadership Transition in American History" Real Clear Policy, July 1, 2016.
"Trump, Sanders, and the Populist Anti-Policy Surge" Wall Street Journal, May 19, 2016.

"DMV: Department of Motor . . . Voting?" Fox and Hounds Daily (blog), September 24, 2015.

"The Alinsky Way of Governing". Wall Street Journal, April 9, 2015.

"Top-Two Fracturing" City Journal California (blog), February 27, 2015.
"A Party for Citizens and Customers" Fox and Hounds Daily (blog), February 2, 2015.
"Republicans Need Their Own Rhetoric of Reliance" Los Angeles Times, January 24, 2015.