SPP Welcomes Back Kevin Faulconer as Visiting Professor of Community Leadership and Government Innovation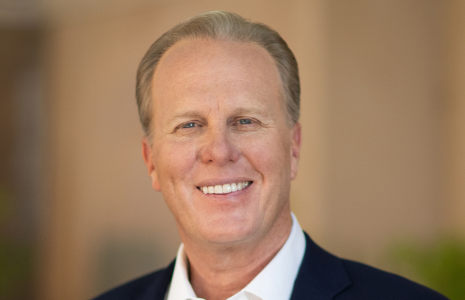 The Pepperdine School of Public Policy (SPP) is pleased to welcome back former San Diego mayor Kevin Faulconer as visiting professor of community leadership and government innovation. He began his service to the University on January 1, 2021. Faulconer continues to teach the graduate course, titled "Innovative Local Leadership," in the school's State and Local Policy specialization.
He provides regular public lectures and consults on the development of coursework for the Master of Public Policy (MPP) program and forthcoming online degree program.
"While there's so much focus on political debates in Washington, DC, the COVID crisis has re-taught us about the importance of cities, and I'm delighted to have such an innovative local government leader like Kevin return to the policy school," noted Pete Peterson, Dean and Braun Family Dean's Chair of the School of Public Policy. "On issues ranging from public safety and homelessness to education and housing policy, our state and nation demands thoughtful leaders ready to work in municipal government. Kevin brings a passion and proven experience on these topics into our classroom that is infectious."
The school is looking forward to building upon local leadership and continues to make an impact across the nation.
"I'm tremendously excited to continue the work with the School of Public Policy as we develop and challenge the future leaders of our state," Kevin Faulconer said. He added, "Cities are where innovative policies are born. They are where we can experiment with new ideas and approaches to tackling the toughest issues of the day like homelessness, housing affordability, and protecting our environment, and I look forward to working again with Pepperdine's grad students as they represent our next generation of problem solvers."