SPP Welcomes Alumna Dr. Hattie Mitchell (MPP '12) as the Spring Visiting Professor of Education Policy and Impact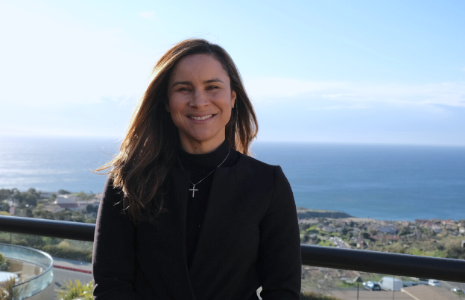 The Pepperdine School of Public Policy (SPP) is proud to announce that Dr. Hattie Mitchell (MPP '12) will serve as the Visiting Professor of Education Policy and Impact, leading a course on education leadership, policy, and politics for the Spring 2019-2020 academic year.
Mitchell is a social entrepreneur and the founder of Crete Academy, a TK-6 school in South Los Angeles. As principal of Crete, Mitchell's mission is to serve children who are experiencing homelessness and living in poverty. Prior to founding Crete, Mitchell worked for a national charter management organization expanding their portfolio of charters. During her tenure as an educator, she has served as a second- and fifth-grade teacher, dean of students, and worked on education policy at both the state and federal level. In her state role, Mitchell served as chief of staff for federal programs at the Louisiana Department of Education where she oversaw the state's Race to the Top program and a billion dollars in federal funds. In her federal capacity, she interned for the Obama Administration and led the first White House Conference on Bullying Prevention.
"I'm so excited to welcome Dr. Mitchell back to SPP, as we seek to prepare the next generation of education policy leaders through our unique program," noted dean Pete Peterson. He added, "Hattie brings a life that combines a passion for the 'least of these' with a deep understanding of the policy levers that can best make our education system one that provides a foundation for lives in the 'pursuit of happiness'."
Mitchell will lead a seminar course in regional policy focusing on education reform and leadership. Students will examine the policies that shaped the education reform movement, the leaders who guided policy and grassroots efforts, and the political divide that emerged.
Mitchell holds a bachelor's degree in urban learning and a multiple subjects teaching credential from California State University, Los Angeles, a master of public policy degree from the Pepperdine School of Public Policy, and a doctorate degree in educational leadership from the University of Southern California.
The visiting position is made possible by a grant from the Searle Freedom Trust.