SPP Collaborates with Pepperdine Grants and Research Offices to Train Students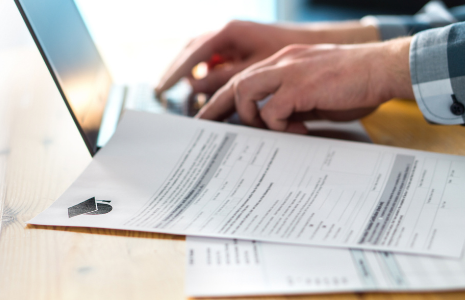 Dr. Marlon Graf, faculty member at the School of Public Policy collaborated with Pepperdine's Office of Research and Sponsored Programs (RSP) and the Office of Corporate and Foundations Relations (CFR) to offer a workshop on "Grant Writing and Proposal Development." Students in the Designing and Writing Research Proposals class and interested master of public policy students were introduced to Pepperdine's process of identifying, writing, and submitting grant applications to a wide range of potential funders from the public sector, private sectors, and philanthropy. Featured speakers Phillipe Thompson, assistant director, CFR; Karen Essa, assistant director, CFR; Miyun Choe, assistant director, RSP; and Ian Ermatinger-Salas, Sponsored Programs officer, RSP, each provided students with a practitioner's perspective on the grant writing process and shared how to research and identify sources of funding, how to develop a grant proposal, and discussed the value of building meaningful relationships with grant officers.
What Makes a Good Proposal?
Knowing your audience;
Writing with concision and accuracy;
Making a case for your proposal with logic;
Being honest about your accomplishments;
Receiving feedback from trusted sources such as faculty and peers.
Common Elements of Successful Grant Applications
Attainable goals
Relevant content
Measurable outcomes
Feasibility of project
Highlighting specific geographic and demographic areas
Having a sustainable cause
Timely research
Available budget
Clear outcomes and objectives
Resourceful collaborators
Major Pitfalls Seen in Grant Development
Not matching the request in the request for proposal (RFP)
Formatting
Undeveloped budget
"Students are approaching their final semester where they will be developing their capstone proposals—a major policy analysis with a program design and implementation plan. The opportunity to learn from experts at the University about how they could turn their projects into a grant gives them a jump start on pathways to careers and research opportunities" said Graf.
Pepperdine students interested in consulting with Pepperdine on a grant proposal may contact the Office of Research and Sponsored Programs and the Office of Corporate and Foundation Relations.