School of Public Policy Hosts Constitution Day Lecture: "Race and the Constitution: Equality or Reason?"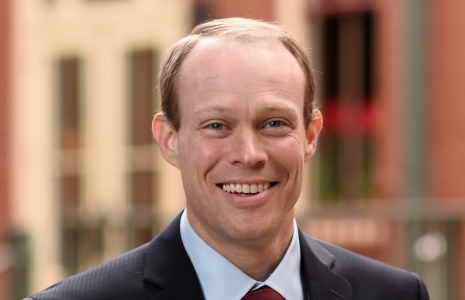 Join the School of Public Policy on Tuesday, September 20, 2016, for a Constitution Day lecture, "Race and the Constitution: Equality or Reason?," at noon in the Wilburn Auditorium with Constitutional scholar Adam MacLeod, associate professor at Faulkner University.
Conventional wisdom today holds that our Constitution and civil rights laws prohibit racial discrimination because of equality, and that discrimination between persons is generally suspect and often unlawful. An older view is that racial discrimination violates our constitutional commitments because it is contrary to reason, and that any particular judgment in respect of persons is lawful or not depending on the reasons offered for it. McLeod will explore the difference between these two explanations, which has profound implications for civil rights conflicts today.
Adam MacLeod is associate professor at the Thomas Goode Jones School of Law at Faulkner University. He has been a visiting fellow in the James Madison Program in American Ideals and Institutions at Princeton University.
Read more and register for this event.