School of Public Policy to Host Virtual 2020 Constitution Day Lecture
Re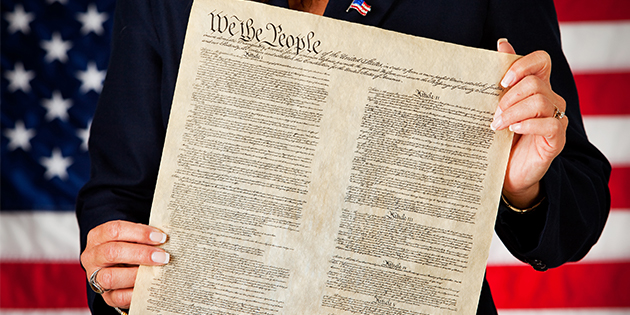 Join the School of Public Policy on Thursday, September 17, for a virtual Constitution Day lecture, "What have we remembered about the Constitution? What have we forgotten?" at noon Pacific Time via Zoom.
Nationally-recognized expert in the American founding and SPP professor emeritus, Dr. Gordon Lloyd, will provide a comprehensive vision of how we should remember this profound document in ways that should impact today's polarized political climate.
When you think about the Constitution what comes to mind? Maybe it's the document itself and how it set the foundation for the world's longest-standing republic. Or perhaps it's the founders and the debates—first in Philadelphia, and then across the states—which formed the Constitution? Or maybe you consider the Constitution as an ill-conceived manifesto intended only for the benefit of the founders themselves, which requires a total overhaul?
Gordon Lloydis the Robert and Katheryn Dockson Professor Emeritus of Public Policy at Pepperdine School of Public Policy. He earned his bachelor of arts degree in economics and political science at McGill University. He completed all the coursework toward a doctorate in economics at the University of Chicago before receiving his master of arts and PhD degrees in government at Claremont Graduate School. The coauthor of three books on the American founding and sole author of a book on the political economy of the New Deal, he also has numerous articles, reviews, and opinion-editorials to his credit. His latest coauthored book, How Policy Became War, was published in 2019. Dr. Lloyd has written or edited several books on the American founding, including Debates in the Federal Convention of 1787, in September 2014. He is the creator, with the help of the Ashbrook Center, of four highly regarded websites on the origin of the Constitution. He has received many teaching, scholarly, and leadership awards including admission to Phi Beta Kappa and the Howard A. White Award for Teaching Excellence at Pepperdine University.
Register for the 2020 Consitution Day Lecture.