School of Public Policy Announces Endowed Braun Family Dean's Chair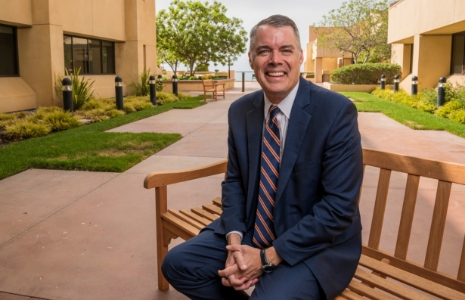 Pepperdine School of Public Policy is excited to announce the endowment of the Braun Family Dean's Chair through the generous support of the Carl F. Braun Residuary Trust.
The Braun family have been longtime friends of Pepperdine, with Hank and Ginie Braun among our greatest supporters, funding many important projects over the decades. The Henry A. and Virginia B. Braun Center for Public Policy was dedicated in 2003 on the University's Drescher Graduate Campus.
Pete Peterson, current dean, will be the first to step into this endowed dean's position at the School of Public Policy. "I'm honored to be the first to serve in the Braun Family Dean's Chair," Peterson said, noting, "this endowment marks another commitment by the family toward preparing public leaders who can work across differences to address our toughest policy challenges, and I couldn't be more grateful."
Learn more about School of Public Policy endowments.