Pepperdine School of Public Policy Partners with #1 Ranked Dispute Resolution Program to Offer New Specialization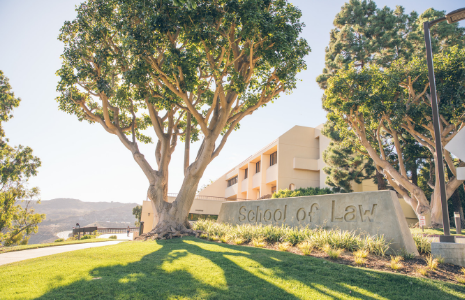 Pepperdine University School of Public Policy (SPP) announces a partnership with America's top-ranked mediation and dispute resolution program–Pepperdine's Straus Institute for Dispute Resolution–to create a new Dispute Resolution specialization within its Masters of Public Policy (MPP) degree. This new program will begin enrolling students this Fall (2018).
The new specialization within the MPP degree rounds out a dispute resolution certificate program and joint degree with the Straus Institute. The new specialization makes Pepperdine one of America's only graduate policy programs to offer such a concentration within its MPP, and the country's only joint MPP/MDR program.
While unique, Pete Peterson, dean of the School of Public Policy, sees the new program as being consistent with the School's broader curriculum. "We often say that we're a school committed to 'bringing the public back into public policy,'" Peterson said. "This new specialization–with its focus on how we can solve our public challenges in more collaborative ways–is a logical extension of this mission." Dean Peterson added that the creation of this new specialization is particularly timely, "We're living in an era known for its polarization–especially in the public square. Through this coursework, we intend to prepare leaders with both policy expertise, and the skills to work across differences–whatever they may be."
In partnering with the University's Straus Institute for Dispute Resolution, the School of Public Policy joins America's top-ranked mediation and dispute resolution program (per the U.S. News & World Report), while SPP is ranked in the top-ten MPP programs in the Western United States.
The Straus Institute is also excited about this new collaboration, seeing it as a natural extension of their highly regarded educational programs. Executive Director Thomas Stipanowich observed, "For years we've been training policy makers to be better at resolving conflicts. This new relationship with the School of Public Policy provides a comprehensive approach to educating leaders across the public, private, and civic sectors."
For more information, contact Carson Bruno, assistant dean of admission & program relations.