Nov 28: Dennis Prager, The Rational Bible: Exodus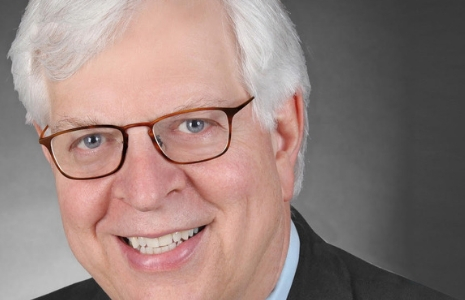 Join the School of Public Policy on Wednesday, November 28, 2018, at 6:30 PM in the Elkins Auditorium for the annual Patricia Tagliaferri Dean's Distinguished Lecture Series with keynote speaker Dennis Prager, founder of PragerU.
Prager's newest book is the first of his five-volume Bible commentary entitled, The Rational Bible: Exodus – God, Slavery, and Freedom . While many people may think the Bible—the most influential book in world history—is outdated, Prager's explanation of the book of Exodus will demonstrate that the Bible is not only powerfully relevant to today's issues, but completely consistent with rational thought.
Prager is a best-selling author, columnist, and nationally syndicated radio talk show host based in Los Angeles. His radio show is heard by more than 2 million listeners on 150 stations across the country. A highly sought-after speaker and frequent cable news show guest, Prager has lectured all over the world including Europe, Asia, Israel, and Australia. His New York Times best-selling books include Think a Second Time , Happiness is a Serious Problem, and Still the Best .
**Registration is required, as seating is limited.**
To learn more and register, please visit the event page.