Nov 15: Recovering the American Story with Dr. Wilfred "Bill" McClay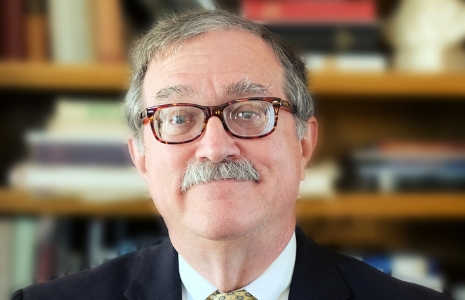 Join the Pepperdine School of Public Policy at the Ronald Reagan Presidential Library on Friday, November 15, 2019, at 11 AM. Dr. Wilfred "Bill" McClay, the Ronald Reagan Professor of Public Policy, will discuss "Recovering the American Story: Consciousness and the American Past" from his latest book, Land of Hope: An Invitation to the Great American Story.
All great human enterprises, including great nations, need an animating narrative, a story both true and mythic in character, a story that links its past, present, and future in a seamless web of meaning and aspiration. This is particularly true for the United States, a nation unlike any other, whose ideals and history cannot be understood apart from one another. However, for a variety of reasons, ranging from the corrosive effects of our popular culture to the fragmented view of the American past promoted by academic historians, we have been steadily losing a sense of our past as a source of strength and sustenance for the tasks ahead. How can we correct this problem? The lecture will explore the possibilities.
Following the program, McClay will be in the Reagan Library's Museum Store to sign copies of his book at 12 PM.
*Books must be purchased in the Reagan Library Museum Store to receive a signature.