School of Public Policy to Celebrate the Graduating Class of 2023 at Commencement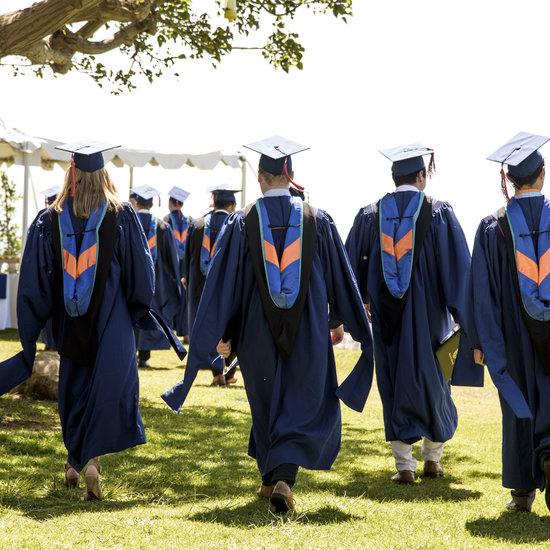 The School of Public Policy (SPP) is pleased to host the 2023 commencement on April 14th, 2023, at Alumni Park on the Pepperdine University Malibu Campus. In recognition of the graduating class, the ceremony will begin at 10:30 AM and will be followed by a reception.
In SPP tradition, one outstanding student of the graduating class is selected to address their cohort during the ceremony—this year's speaker is Jennifer Galardi. Students and guests will also hear from Distinguished Alumnus Award Recipient, Troy V. Senik, and the commencement address will be delivered by former national security advisor and distinguished senior fellow at Pepperdine School of Public Policy, Robert C. O'Brien.
Jennifer Galardi is graduating with a Master of Public Policy degree with a specialization in American policy and politics, and international relations and national security. Galardi earned her undergraduate degree in public policy at Washington and Lee University in Virginia. During her studies at Pepperdine, she has published two pieces in the Epoch Times. Her work as a fitness and nutrition expert has also been seen throughout various leading health and wellness publications. Last summer, Galardi utilized these skills to help Crete Academy, a nonprofit charter school in downtown Los Angeles, expand their wellness department capabilities and programming. Upon graduation, Galardi will join the editorial team of the national security and defense publication, 19FortyFive, with a specific focus on political campaigning.
Troy Senik (MPP '07), is an author, media executive, former White House staffer, and policy leader who has established himself as a versatile professional across multiple industries, including journalism, public policy, and education. He is the cofounder of Kite & Key Media, a New York-based digital nonprofit, where he helps lead the organization's mission to make public policy accessible to the general public through compelling and accessible videos. In addition to serving as a speechwriter for president George W. Bush for several years, Senik has been a columnist and member of the editorial board at the Orange County Register. His written work has also appeared in the Los Angeles Times and the Wall Street Journal, and he hosted a series of podcasts for the Hoover Institution at Stanford University. His first book, A Man of Iron: The Turbulent Life and Improbable Presidency of Grover Cleveland, was published by Simon & Schuster in 2022 and named among the year's top publications by the Christian Science Monitor.
Robert O'Brien, chair of strategic advisory firm American Global Strategies, LLC, and Partner Emeritus at the law firm Larson LLP, has amassed more than three decades of service in the legal, military, and foreign policy realms and is a leading diplomat and expert in national security. He served as the 27th US national security advisor from 2019 to 2021, during which time he oversaw significant developments in the Indo-Pacific regions and the Middle East, where his department was notably instrumental in negotiating the historic Abraham Accords.
He is currently a distinguished senior fellow at the Pepperdine School of Public Policy, where he mentors future public leaders with his proven ability to create effective, valuable change within our nation and around the world. Following his nomination by president George W. Bush to serve as the US alternate representative to the 60th session of the UN General Assembly, O'Brien later co-chaired the State Department's Public-Private Partnership for Justice Reform in Afghanistan under Presidents Bush and Obama. O'Brien's numerous accolades include being awarded the National Security Medal and the Freedom of the Seas Award.
The School of Public Policy is eager to honor each student's dedication and hard work and celebrate this momentous occasion with friends and family. Join the commencement livestream link here.