Dean Pete Peterson Joins Braver Angels Scholars Council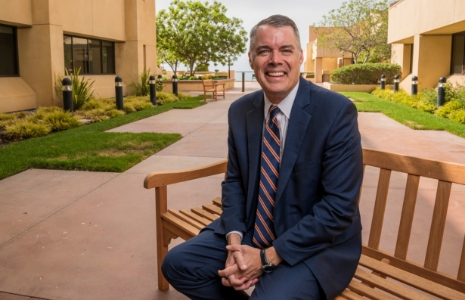 Pete Peterson, dean of the Pepperdine School of Public Policy has been invited to join the Scholars Council for the political dialogue nonprofit, Braver Angels. Launched in the wake of the 2016 elections, Braver Angels leads hundreds of multi partisan conversations around the country with the express intent of increasing understanding of differing points of view.
The Braver Angels Scholars Council is an independent, volunteer network of prominent scholars from across the political spectrum and the human sciences who support Braver Angels' mission of bringing Americans together to bridge the political divide and strengthen our democratic republic. It is comprised of more than 60 scholars and academic leaders from across the country. It includes noted voices on civil discourse from Bill Galston (Brookings Institution) and Jonathan Haidt (NYU) to Hahrie Han (Johns Hopkins) and Yuval Levin (AEI).
Said Braver Angels president David Blankenhorn: "Pete Peterson walks the walk when it comes to intellectual integrity, goodwill, and honesty in the pursuit of the truth. We are honored that he has accepted our invitation to join the Braver Angels Scholars Council."
Peterson responded, "I've been a big fan of the Braver Angels' work for many years, which is focused not on getting people to change their political views, but on having people better understand and communicate with others with whom they disagree. I'm excited to join their Scholars Council, and explore ways in which their dialogues can be brought to college campuses."