Davenport Institute Appoints New Executive Director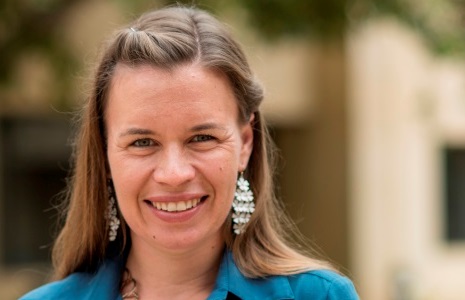 Dean Pete Peterson announced the appointment of Ashley Trim (MPP '09) as the new executive director of the Davenport Institute for Public Engagement and Civic Leadership at the Pepperdine School of Public Policy. Trim has been serving as the interim executive director since March 2016, as Peterson transitioned from the executive director role to dean of the School of Public Policy. She came to the Davenport Institute in 2010, and held roles as research coordinator and assistant director.
"I couldn't be happier to see Ashley move into the new leadership position," stated Peterson. "After an extensive interview process by our Advisory Council, she was recommended for her passion and her intelligence—two qualities I've seen on a daily basis over these last six years."
As executive director, Trim will oversee and develop the Institute's programs including its annual grant program, which awards up to $50,000 annually to support local government engagement processes, and the new How Are WE Doing? program, a public engagement evaluation and recognition platform. In addition, Trim will continue to speak and write on public engagement and transparency, as well as continue to provide the "Gov 2.0" training courses.
Trim received a BA in government from Patrick Henry College and an MPP from Pepperdine University.