SPP Student Alexander DeSantis Named Finalist of the 2023 Presidential Management Fellows Program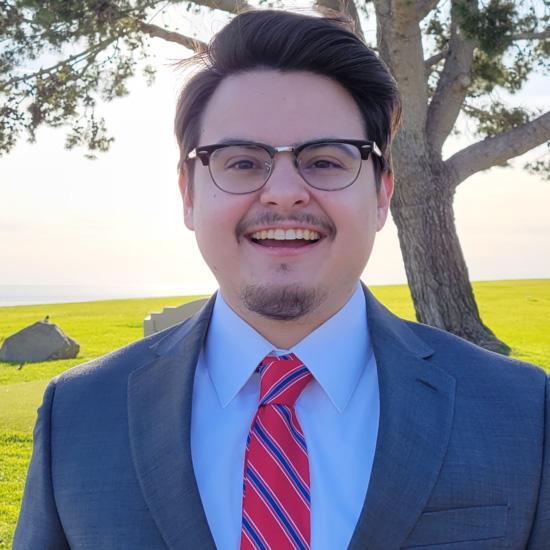 The School of Public Policy (SPP) is pleased to recognize current student Alexander DeSantis as a finalist for the Class of 2023 Presidential Management Fellows.
Hosted by the US Office of Personnel Management, the Presidential Management Fellows (PMF) Program offers a two-year career placement in a federal government position tailored to the interests of each selected student and provides professional leadership development and cohort-based learning. The fellowship's mission is to "recruit and develop a cadre of future government leaders drawn from all segments of society." This year's impressive group of finalists has been chosen out of more than 10,000 worldwide applicants, the highest number of entries seen in the last 10 years of the program's history.
DeSantis is from Temecula, California, and is a candidate for his Master's in Public Policy with a double specialization in American Policy and Politics and State and Local Policy. He received his undergraduate education from the University of Redlands, has interned with the City of Temecula's Department of Planning, and currently manages a business as a drone pilot. DeSantis' passion for environmental policy and the intersection of state and local government is reflected in his involvement at SPP as the president of the Association of Environmental Professionals (AEP) and as a graduate assistant at the Davenport Institute for Public Engagement and Civic Leadership.
"Serving as a PMF will enable me to give back to our nation through public service while gaining valuable leadership skills to become a leader for tomorrow in the federal government," said DeSantis. "SPP and the Davenport Institute have prepared my soft and hard skills and given me a robust support system that enabled this achievement and I am looking forward to making my school and my country proud."