Fellows​
Meet Our 2017 Cross Sector Leadership Fellows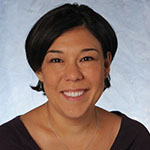 Marty Alvarado
Director of Learning Communities
Jobs for the Future

Marty Alvarado is the Director of Learning Communities for the West Coast office and is a member of the Pathways to Prosperity team at Jobs for the Future. Her work focuses on building a community of regional ecosystems to support pathways to college and career success across the state. She provides support to regions scaling up Linked Learning and to California Career Pathways Trust grantees, bringing together a diverse set of stakeholders, K-12 education, colleges, employers, and workforce agencies to support K-16 career pathways with a focus on high-demand career fields. Ms. Alvarado's team provides technical assistance, facilitation of peer-to-peer learning communities, and on-site coaching and facilitation.
Prior to joining JFF in 2015, Ms. Alvarado led a range of workforce development initiatives serving both youth and adults within the California community college system, most recently at Long Beach City College. She received a bachelor's from Whittier College in Whittier, CA, and a master's in philosophy and cultural analysis from the Universiteit van Amsterdam located in the Netherlands.
---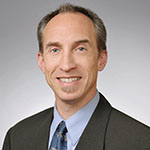 Michael Boland
Chief of Park Development and Operations
The Presidio Trust

Boland joined the Presidio Trust in 2001 and has played a key role in making the Presidio a world class national park site. Under his leadership, his team has delivered an array projects that include creating a comprehensive Presidio trails and overlooks network, restoring the Presidio's rich mosaic of natural and cultural landscapes, establishing national park experiences that serve urban youth, and reinventing the historic army post as a contemporary park community.
Boland has also played a role in the transformation of the Golden Gate National Recreation Area, America's largest urban national park. Between 1990 and 1997 was Director of Park Projects for the Golden Gate National Parks Conservancy. He managed the planning and design for the $36 million transformation of Crissy Field, as well as other projects including the Alcatraz Island Master Plan, the National AIDS Memorial Grove, and early work during the Presidio's transition from Army post to national park.
Boland holds a bachelor of arts in architecture, a master's degree in landscape architecture, and a master's degree in city and regional planning, all from the University of California at Berkeley.
---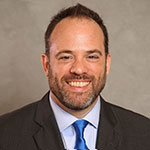 Daniel Marks Cohen
Vice President and Director of Real Estate Development
Housing Partnership Development Corporation

Daniel Marks Cohen is Vice President and Director of Real Estate Development at the Housing Partnership Development Corporation, New York City's primary nonprofit intermediary for affordable housing. Dan collaborates with government agencies and private developers to oversee the creation and preservation of over 10,000 affordable housing units in New York City per year. Before joining HPDC Dan founded Burlingham Capital Partners, an affordable housing investment and consulting firm. He had previously served as a Mortgage Officer at the Community Preservation Corporation, a nonprofit lender, which provided financing for affordable housing. Prior to that he worked for ING Clarion Partners in private equity, investing in all sectors of the real estate market throughout the United States. Dan has also worked for the NYC Economic Development Corporation, advising on Federal Liberty Bond financing as part of the 9/11 recovery. He began his career at The Hudson Companies, an affordable housing builder. Dan graduated with an MBA from the NYU Stern School of Business and received his BA from the University of Massachusetts at Amherst. Born and raised on Manhattan's Upper West Side where he lives with his wife and son today, Dan is an alumnus of the Coro Leadership New York program and is civically engaged in his community by serving as President of the Board of Directors of the Valley Restoration Local Development Corporation, and as the founder of Friends of Anibal Aviles Playground. A barbecue aficionado and a runner, Dan is a three-time New York City Marathon finisher.
---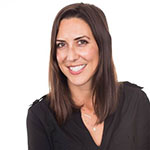 Jaime Pursuit Coleman
Connected Nonprofit Lead
LinkedIn

Jaime Coleman leads LinkedIn's Connected Nonprofit Initiative, and has developed LinkedIn's nonprofit fundraising program and disaster response programs. Prior to LinkedIn, Jaime ran international partnerships and development in the nonprofit sector, working with public and private entities to preserve world heritage sites from natural and manmade destruction. Jaime graduated from the University of California, Los Angeles with a Master's degree in Political Science and International Relations.
Jaime lives in San Francisco, is an avid skier and hiker, has traveled to over 60 countries, and loves to cook and spend time with her growing family and golden retriever.
---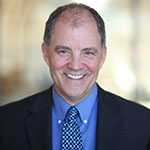 Steve Colwell
Philanthropic Advisor
Philanthropy Associates, LLC

Steve Colwell has over twenty-five years of experience as a philanthropic and nonprofit leader, advocate and advisor. As a foundation executive and grant maker he has been directly responsible for distributing more than $500 million in philanthropic gifts and grants. He has also designed grant making programs and served as the initial program staff for major private foundations such as the David and Lucile Packard Foundation and the Gordon and Betty Moore Foundation.
Throughout his career, he has designed and implemented programs to address challenging social, political, economic and environmental issues and helped build coalitions among funders, nonprofits, corporations, governments and local communities.
As a "serial social entrepreneur," Steve helped create and served as the founding Executive Director of the Coral Reef Alliance (CORAL), the Ocean Foundation and the Sea Change Foundation, and launched global initiatives including "Dive Into Earth Day" and the "International Year of the Reef" in 1997.
Steve's dedication, vision and ingenuity have been recognized with awards including a Gerbode Foundation Fellowship, a Stanford University Sloan Fellowship in Non-Profit Management, and the Robert Rodale Environment Award. In addition, he was profiled in the PBS show "The Visionaries" that honors innovative nonprofit leaders.
Steve has a Master's degree in Management from Stanford University's Graduate School of Business, a law degree from U.C. Berkeley, a Master's in Education from The George Washington University, and a Bachelor's degree in Public and International Affairs from Princeton University where he graduated as a Woodrow Wilson Scholar.
---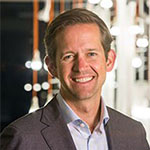 Todd Connor
CEO
Bunker Labs

Todd is the CEO and Founder of Bunker Labs, a national entrepreneurship organization dedicated to helping military veterans start and grow businesses. Announced in June 2014 at 1871, Chicago's Tech Entrepreneurship Hub, Bunker Labs has grown to locations in several other cities through a chapter affiliate model, with further expansion plans underway.
The Bunker Labs works to support military veterans by creating locally thriving networks, robust educational programs, and platforms for military veteran entrepreneurs to connect with the people and the resources they need to be successful with early stage ventures. The newest innovation is the "Bunker In A Box", an online gamification approach to entrepreneurship education for current and former service members.
Todd Connor is a former management consultant, U.S. Navy veteran, and has held many leadership roles in the public and private sector. He is a two-time entrepreneur and the founder of Flank 5 Academy. Todd holds a BA from Northwestern University, an MBA from the University of Chicago, previously served as a Senior Administrator at Chicago Public Schools, and is the author of two books on leadership and personal strategy. He is a Commissioner of the Cook County Commission on Human Rights, was honored as a 2015 Crain Chicago Business 40 Under 40, winner of the Chicago Inno 50 on Fire award, and is a 2016 Presidential Leadership Scholar.
---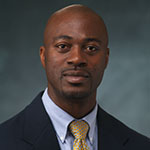 Josh Davis, M.P.A.
Vice President of External Affairs
Delta Health Alliance

Josh currently serves as the Vice President of External Affairs for the Delta Health Alliance (DHA), a 501(c) 3 non-profit organization dedicated to supporting health and education initiatives across the Mississippi Delta region. His responsibilities span across the functions of project implementation oversight, resource development and external communications. He has expertise in multiple stages of project implementation for private foundation, state, and federally-funded initiatives. He is responsible for developing and implementing strategic plans for the pursuit of non-governmental sources of funding in support of DHA and works side-by-side with the President and CEO to identify these sources, cultivate relationships and solicit financial gifts and in-kind donations. The acquisition of these gifts increase the organization's capacity to improve health of the 400,000 residents in the Mississippi Delta through programs aimed at improving access to healthcare and providing education for living a healthier lifestyle.
Mr. Davis joined DHA in June 2010 and brought with him five years of professional fundraising experience from the realm of higher education. He previously held the positions of Development Associate and Assistant Director of Alumni Relations, respectively at the University of Mississippi Foundation and the University of Mississippi Alumni Association.
Mr. Davis completed his Bachelor of Business Administration at the University of Mississippi before spending three years in sales and management positions within the private sector. He then earned his Master of Public Administration from the University of Memphis.
---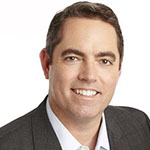 Robert Goodwin
Director, Corporate Affairs and Executive Director
Mattel Children's Foundation

Robert Goodwin is the Director, Corporate Affairs and Executive Director, Mattel Children's Foundation. In this role, he is responsible for leading Mattel's global philanthropic presence in support of building Mattel's reputation as a responsible corporate citizen. He is leading the strategy for building Mattel's social impact and philanthropy through partnerships directly impacting children in more than 100 countries. In addition, Bob has responsibility for employee charitable programs, volunteer activities and grant making for Mattel.
Prior to joining Mattel, Bob served as the CEO of Executives Without Borders, a non-profit organization he co-founded. Shaking up the way companies view corporate philanthropy, he focused on projects where business professionals and their companies could make a positive impact in the communities where they operate, while integrating social responsibility into their core businesses. By leveraging the core expertise of professionals and their companies he was able to maximize the impact and scope of philanthropic efforts in Brazil, Haiti, Honduras and India.
Prior to Executives Without Borders, Bob was COO of International Aid, a healthcare relief and development organization. In this role he put programs into action that helped to provide safe drinking water to families in need and programs to provide training and medical equipment to hospitals and staff worldwide.
Bob has held high-level positions at government institutions, including the U.S. Department of Defense, White House, U.S. Agency for International Development and the Department of State, where he was responsible for strategic initiatives, planning and global operations.
He is a 1994 graduate of the US Air Force Academy and a 2007 graduate of Harvard Business School's General Management Program. He is the recipient of numerous military and civilian awards.
---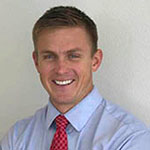 Andy Hall
VP & Chief Program Officer
San Diego Workforce Partnership

Andy brings extensive experience in workforce development, public sector leadership, and community service to SDWP. In his role overseeing the Youth, Adult, Business Services and Research departments, Andy is responsible for the overall direction and strategy of the nearly $35M that SDWP invests annually in workforce programs and ongoing labor market research designed to close the skills gap in San Diego.
Prior to joining the SDWP team, Andy was a workforce consultant with Public Consulting Group (PCG), an international management consulting firm. During his time at PCG, he worked with and advised numerous Workforce Investment Boards (WIBs), economic development entities, community colleges and other key partners of the broader workforce development system on a wide variety of projects, including strategic planning, system redesigns, board and staff development, grant writing, and general technical assistance and consulting services.
Andy earned his B.A with a double major in Economics and History from the University of California, San Diego and holds an M.B.A. from Clark University in Worcester, Massachusetts and lives with his wife in Normal Heights, San Diego. Andy graduated from Lead San Diego in 2013 and sits on several boards and committees, including the Community Corrections Partnership, the California Workforce Association, Social Advocates for Youth (SAY) San Diego, and the Maritime Alliance Foundation, among others.
---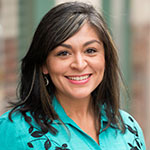 Meriah E. Heredia-Griego, PhD
Director and Research Assistant Professor
University of New Mexico Center for Education Policy Research

Dr. Meriah E. Heredia-Griego currently serves as Director and Research Assistant Professor at the University of New Mexico Center for Education Policy Research (CEPR). CEPR partners with key education agencies and stakeholders to conduct applied research in the areas of education policy and program evaluation, making data and research available and useful for decision makers. As the director, Dr. Heredia-Griego is responsible for coordinating all research and administrative efforts within the center, fundraising, identifying potential new collaborations, and setting the strategic direction of the center. In addition to her role as center director, she maintains a research portfolio, which includes higher education policy, equity-focused research, qualitative research methods, community based participatory research, action research, Hispanic Serving Institution leadership, and workforce training programs. She has over fifteen years of experience working on college readiness, access, persistence, and graduation issues with students, families, leaders, and policy-makers. Dr. Heredia-Griego was elected to the Advisory Council for the Congressional Hispanic Caucus Institute (CHCI) where she serves as a co-chair for the CHCI Strategic Planning Committee. Dr. Heredia-Griego is also a part-time instructor in Teacher Education, Educational Leadership and Policy in the College of Education where she teaches courses focused on developing emerging educational leaders. She has a BA in Broadcast Journalism with a minor in Chicana/o Studies and Masters of Community and Regional Planning with an emphasis in Community Development from the University of New Mexico. In 2013, she earned her PhD in Higher Education Administration from Colorado State University.
---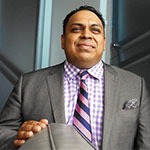 Gustavo Herrera
Western Regional Director
Young Invincibles

Gustavo is the West Coast Director for Young Invincibles, where he is responsible for leading YI's California offices in Los Angeles and the Bay Area, including its West Coast expansion. As director, he sets strategic direction and advances YI's policy priorities on health care, higher education, jobs and civic engagement for the region.
Before starting at Young Invincibles, Gustavo was the Chief Operating Officer (COO) of L.A. Plaza de Cultura y Artes (LAPCA), overseeing the day-to-day operation of a 3.2 M county museum. He managed senior-level staff in administration, fundraising and external affairs, and was responsible for strategic planning and government relations, including the oversight of a master plan committee responsible for strategically developing 3.2 acres of additional museum campus.
From 2010-2012, Herrera led the Maestro Foundation, a classical music and performance arts foundation, as the Director of Organizational Development. Between 2007-2010, he assessed and recommended business growth strategies in the US marketplace for the global Fortune 500 Company, American Honda Motors, Co.
Herrera holds a Master of Business Administration (MBA) degree from American Jewish University and a dual Bachelor of Arts in Global Studies with an emphasis in socio-politics and economics and Art History from the University of California Santa Barbara. Herrera served on the Board of Directors of the Create:Fixate Arts Organization (2006-2010). He is a current Strong Workforce Implementation Advisory Board Member for the California Community Colleges, Advisory Board Member for the California Physician's Alliance and founding Board Member of Silverlake Forward.
---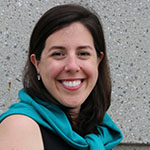 Najla Husseini
Director of Community Partnerships Division
Office of Family and Public Engagement for DC Public Schools

Najla Husseini serves as the Director of Community Partnerships Division with the Office of Family and Public Engagement for DC Public Schools. This division works to accelerate the rate of achievement in DCPS by investing families and the greater DC community in student and school success. The Partnerships Division specifically manage community and corporate partners, volunteers and donations for DCPS.
Najla has spent the last 12 years working in education, with a special focus on partnership development. She is an alumna of Teach For America, during which time she taught high school history at Columbia Heights Education Campus (DCPS). After leaving the classroom, she served as the Director of the Teach and Inspire Program at the American Board of Certification of Teacher Excellence, where she managed a teacher recruitment and training program for career changers committed to teaching in high-need schools across Mississippi, Florida and South Carolina. In 2010, Najla joined staff with the Teach For America-DC Region serving as the Director, and later as the Managing Director of District and School Partnerships. Throughout each of the roles, Najla has worked to foster new relationships across diverse stakeholders, with a focus on developing mutually beneficial strategies that lead towards shared goals for the greater good.
Najla has a master's degree in Teaching from American University and a bachelor's degree in Sociology from Vanderbilt University.
---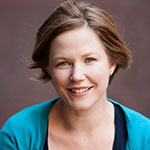 Abigail Stewart-Kahn
Independent Consultant
Stewart-Kahn Consulting

Abigail Stewart-Kahn is an independent consultant with Stewart-Kahn Consulting where she supports nonprofit, government and philanthropic clients in creating greater social impact. Abigail has spent her career working with survivors of trauma with particular focus on family violence. With over 15 years of experience, she has an unwavering commitment to creating change with and on behalf of disenfranchised individuals and communities through clinical intervention, systems, program development, partnership, and advocacy work. A clinical social worker by training, she obtained her Masters of Social Work from Columbia University and a bachelors from Swarthmore College.
---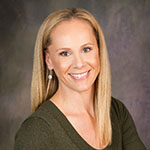 Kristina Kaufmann
Executive Director
Code of Support Foundation

Kristina is the Executive Director of the Code of Support. She has served as an advocate for military and veteran families for over 15 years and is a subject matter expert regarding the mental health impacts of war on military families. Her publications and media appearances include the Washington Post, New York Times, NPR, CNN, NBC, FOX and ABC. Kristy has briefed congress on several occasions and speaks at conferences across the country. In her role as the executive director of the Code of Support Foundation, she combines her first-hand experience as a wartime Army wife with her knowledge of research, programs and organizational strategies to raise awareness, inform policies and facilitate collective effort necessary to meet the needs of the military/veteran families. She is a graduate of the University of California Berkeley, and a native of New Rochelle, NY.
---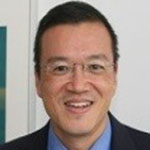 Philip Li
President & CEO
Robert Sterling Clark Foundation

Philip Li is the President & CEO of the Robert Sterling Clark Foundation, which wants to create a vibrant New York City by investing in leadership and leadership development.
Prior to joining the foundation, Phil served as the Chief Operating Officer at both The Century Foundation, a public policy think tank, and Brooklyn Community Foundation, which he helped convert from a private foundation to a public charity. For four years he led the philanthropy practice at Changing Our World, a consulting firm serving the social sector. He started his work in the sector as the Executive Director of the Coro New York Leadership Center, a nonprofit that trains and develops individuals interested in public service. Phil was introduced to Coro as a participant in its Leadership New York program, which prompted him to jump to the nonprofit world.
For a dozen years he called Wall Street home. Phil started his career as an analyst at Merrill Lynch, worked on the team at Marine Midland Bank that effected its merger with HSBC, and finished as a junk bond analyst rating food and beverage companies at Moody's Investors Service.
Phil currently serves as the board chair of Philanthropy New York, the regional association of grantmakers in the metropolitan area and on the boards of a number of nonprofits. A graduate of the University of Pennsylvania, Phil has a BA in Economics and Biology and an MBA from The Wharton School in Finance and Strategic Planning.
---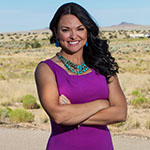 Erin Muffoletto Baca
President/CEO
Muffoletto Government Relations

Erin Muffoletto Baca is a skilled strategist, combining grace with grit and patience with persuasion. Erin Muffoletto Baca is the President and CEO of Muffoletto Government Relations, LLC. Muffoletto Government Relations is a full-service, bipartisan firm specializing in creating, implementing, and changing public policy. Her firm was founded with a unique business model and a different approach to creating policy change. Known for her meticulous attention to detail and ambitious spirit, Mrs. Muffoletto Baca brings her unique expertise to every issue she engages in. She has been in the government relations field over 10 years. Her experience comes from her years of working with the state legislature and coalition building across communities in New Mexico, lobbying on the federal level to protect NIH funding on behalf of the Cystic Fibrosis Foundation, and lobbying for several community groups.
Erin earned her undergraduate degree in Political Science and Sociology from the University of New Mexico. She furthered her political aspirations by attending internships with The Washington Center, Presidential Classroom, and mCapitol Management in Washington D.C. She has stayed active in national training's and advocacy opportunities within her field.
She has been recognized as a Woman of Influence in New Mexico in 2015, New Mexico 40 Under Forty Power Broker in 2011, and nominated as an Up and Coming Practitioner by the U.S. Professional Women in Advocacy Conference for several years. She is also involved with many boards throughout New Mexico, which include the Children's Cancer Foundation of New Mexico, the New Mexico Virtual Academy, the Mayor's City of Albuquerque Volunteer Board, and the YWCA of New Mexico.
As a resident of Albuquerque, New Mexico, Erin is dedicated to making real change throughout her state. Her company motto is "Creating policy change for a better New Mexico".
---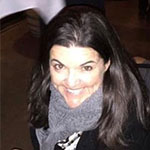 Jane Packer
Vice President of Communications and Membership Marketing
YMCA of San Francisco

With more than twenty years' experience in public affairs, marketing, and strategic communications, Jane has seen firsthand the importance of branding and communications in expanding the impact of nonprofit and government entities. Jane has worked for United States Senator Barbara Boxer, the Public Policy Institute of California, the Presidio Trust and she currently serves as the Vice President of Communications and Membership Marketing for the YMCA of San Francisco.
Jane has a Bachelor of Arts degree in Political Science and History from the University of California, Davis and lives in San Francisco. Jane enjoys camping, hiking, skiing, golf and travel.
---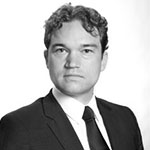 Patrick C. Schaefer
Executive Director
Hunt Institute for Global Competitiveness

Patrick is the Executive Director of the Hunt Institute for Global Competitiveness, an economic development think tank located at the University of Texas at El Paso that focuses on the transboundary, Paso del Norte region. The Institute's central activities concern data acquisition, economic sector mapping, and quantitative and qualitative analysis across five key areas: natural resources, energy, commerce, education, urban planning and infrastructure, and public health. These data, maps, and analyses are then disseminated to local, regional, and international stakeholders to foster the economic and social development of both the Paso del Norte and US Mexico bi-national relationship.
Prior to founding the Institute, Patrick held positions with the World Bank Group and the Inter-American Development Bank in Washington, D.C., where he advised client-states on legal reforms to improve their commercial and financial sectors. In particular, his work centers on the comparative commercial, financial, and natural resource laws within the Ibero-American context, with a special emphasis on Mexico, Spain, Brazil, and Portugal. He received his J.D. from the University of New Mexico School of Law and his LL.M. from the Universidade Católica Portuguesa, where he was a Fulbright Scholar. He has also studied at the Instituto Tecnológico Autónomo de México, the Universidade de São Paulo, the Université Paris 1: Panthéon-Sorbonne, the Hague Academy for International Law, the Katholieke Universitiet Leuven, graduating magna cum laude, and St. John's College, where he received his undergraduate degree.
His publications have dealt with international bankruptcy and trans-boundary natural resource management. He is an adjunct professor of NAFTA Law at the College of Business Administration at the University of Texas at El Paso and has coached two teams from the Law Faculty of the Universidad Autónoma de Ciudad Juárez to two international arbitration competitions in Vienna and Los Angeles. Patrick is also an active member of the Instituto Mexicano de Ejecutivos de Finanzas, the New York and New Mexico bar, as well as the American Society of International Law and the International Law Association.
---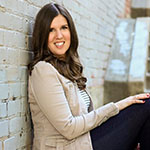 Kate Schwass
Founding Bay Area Executive Director
CollegeSpring

Kate Schwass is the Founding Bay Area Executive Director of CollegeSpring. Since joining the CollegeSpring team in November of 2015, Kate has grown the number of students served by the organization locally from 400 to over 1,200 annually, doubled the local fundraising budget and staff, and built a dynamic and committed regional board of directors. Kate oversees partnership development, fundraising, site management, and program execution for the Bay Area region and serves on the management team of the national organization.
Kate has spent her career in various leadership roles within the non-profit sector - in both smaller, local organizations and large, national institutions. Previously, she served as the Director of Development for Envision Education, a Bay Area charter school network, overseeing fundraising, communications and enrollment. During her tenure at Envision, Kate raised over $1.1M for new school growth in 4 months, as well as executed a new event that has raised over $500k in two years. Before her time with Envision, Kate served in varied roles in the Muscular Dystrophy Association (MDA), ultimately leading Northern California and Nevada as Regional Director and overseeing management, fundraising, and health care services at three district offices and five health care clinics. Prior to MDA, she worked at the Council on Alcoholism and Drug Abuse in Santa Barbara and the United Way of Santa Barbara County. Kate has a B.A. in Religious Studies from Westmont College.
---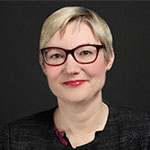 Amy Spade Silverman
Education Program Officer
United Way of Greater Los Angeles

Amy Spade Silverman works to improve educational equity and access for poor students and students of color—and to ensure those students get to and through college and find meaningful careers. She herself grew up poor in Detroit and was a first-generation college graduate.
Ms. Silverman spent more than a decade as a high school teacher and administrator in Houston, Detroit, New York, and Palo Alto before moving to Los Angeles with her husband and daughter. She serves as the Board Secretary of Resolute Academy, an early-entry middle school that opened in the Watts neighborhood in 2015.
As Education Program Officer at United Way of Greater Los Angeles, Ms. Silverman serves as the initiative director of the Los Angeles Regional Coalition for Linked Learning, overseeing its strategic direction, Action Networks, general membership, communications, funding and anchor-provided resources like work-based learning. The coalition brings together more than 60 stakeholder organizations to increase postsecondary completions for Linked Learning students throughout Los Angeles County. She also works closely with the Los Angeles Unified School District to develop work-based learning systems, manage an intermediary network, and house data.
Ms. Silverman holds a BA from University of Michigan and an MFA from University of Houston.
---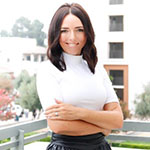 Amy M. Smith
Director of Career Pathways Support Services
Long Beach City College

Amy M. Smith is the Director of Career Pathways Support Services in the Student Services division at Long Beach City College (LBCC). Amy is dedicated to the development of K-16 pathways, which provide students with equitable, effective and efficient roadmaps to follow to reach their educational and occupational goals. In particular, she is focusing on aligning systems between educational partners, increasing early college credit opportunities for K-12 students, expanding student engagement in work-based learning, and delivering comprehensive employment preparation services for LBCC students. Amy joined Long Beach City College in 2010, and previously worked in the areas of resource development and workforce development. During her tenure at the College, she has contributed to acquiring more than $20 million in grant funding and managed multiple special-funded Career Technical Education (CTE) and K-16 pathways projects. Before joining LBCC, she coordinated workforce development grant activities at the Sonoma County Fire and Emergency Services Department. Additionally, Amy currently serves on the board of directors for Long Beach Career-Linked Learning (LB CaLL), an intermediary organization focused on increasing work-based learning opportunities for K-12 students in the Long Beach Unified School District, LBCC and California State University, Long Beach. Amy earned a bachelor's degree in Business Marketing from Sonoma State University, and a master's degree in Higher Education Administration & Leadership from Adams State University. She is currently pursuing a doctoral degree in Community College Leadership from National American University.
---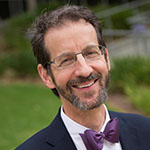 Dr. Graham Walker
Senior Research Scholar
Witherspoon Institute in Princeton

Graham Walker, Ph.D., is a constitutional scholar and experienced higher education executive who holds an appointment as Senior Research Scholar at the Witherspoon Institute in Princeton.
Walker's scholarly interests include comparative constitutionalism, political philosophy, theology and education. He recently served as President of Patrick Henry College for a nearly nine-year tenure starting in 2006. Before that he served Oklahoma Wesleyan University as Vice President for Academic Affairs and Dean of the University. He is a faculty affiliate of the "Values & Capitalism" initiative at the American Enterprise Institute, where he previously held an appointment as Visiting Scholar. He serves on the board of directors of the Institute on Religion and Democracy. Earlier, he held faculty appointments at the University of Pennsylvania and The Catholic University of America. He was a Member and NEH Fellow at the Institute for Advanced Study in Princeton. Walker earned graduate degrees from the Graduate Institute of International and Development Studies (of the University of Geneva, Switzerland), and from the University of Notre Dame (Indiana, USA). He authored Moral Foundations of Constitutional Thought and The Ethics of F.A. Hayek. His article and essays have appeared in Nomos, Polity, The Review of Politics, The Cardozo Journal of International and Comparative Law, The Los Angeles Times, ThePublicDiscourse.com, and The Resurgent.com
---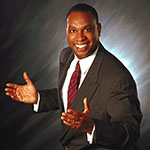 Tyrone Roderick Williams
Director
Sacramento Promise Zone

Tyrone Roderick Williams is the Director of the Sacramento Promise Zone and Director of Development at the Sacramento Housing and Redevelopment Agency (SHRA). He is an industry leader. His development activities have been at the forefront of neighborhood transformation efforts in Boston, Houston and Atlanta. He has spent the past 20 years successfully leading multi-million dollar, large-scale holistic revitalization initiatives totaling over $450 million.
As Director of the Sacramento Promise Zone, he has created partnerships with over 50 organizations to coordinate services to underserved neighborhoods and collaborated with agencies to attract additional state and federal dollars to enhance the lives of Sacramento residents. To date the Promise Zone collaboration partners have been awarded over $50 million is state and federal funds.
As Director of Development, he directs the real estate development and project financing activities for SHRA, Sacramento Housing Authority, Sacramento County Housing authority, the City of Sacramento and Sacramento County. He is responsible for federal programs, development finance and new initiatives including the Choice Neighborhood development projects in both the City of Sacramento and Sacramento County. Last year his department was responsible for providing over $59 million in affordable housing financing. His responsibilities also include directing homebuyer programs, compliance monitoring of over 1,200 single family loans and portfolio management of 1,300 loans totaling $318 million.
Mr. Williams received his Bachelor of Architecture degree from Prairie View A&M University, a Master of City Planning degree from the Massachusetts Institute of Technology, and a PHD from the School of Hard Knocks.
---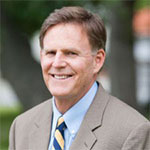 Craig Ziegler
Vice President of Finance, Administration and Investments
California Health Care Foundation

Craig Ziegler is vice president of finance, administration, and investments at the California Health Care Foundation, a private philanthropic organization that seeks to ensure that all Californians have access to quality, affordable health care. Craig played a key role in the establishment of the foundation in 1997.
Craig is a national leader in nonprofit management with more than 30 years of strategic and operational leadership experience. During his career, he has led efforts to define, build, and manage endowment-style investment portfolios and program-related investment programs, as well as making significant contributions to national efforts to improve accountability and transparency within the nonprofit sector, including developing financial reporting standards for foundations and participating in the significant revision to the Federal 990 tax return. He has also designed and implemented complex integrated electronic information-sharing platforms, including early automated workflow systems, which became a model for the philanthropic sector.
Prior to joining the foundation, he was the director of finance and operations for Joint Venture Silicon Valley Network, a regional nonprofit economic development organization, and the controller of the Henry J. Kaiser Family Foundation. He began his career in commercial banking and consulting.
Craig has served on the boards of the Foundation Financial Officers Group (FFOG) and the Communications Network, two leading national nonprofit affinity groups.
He received a master's degree in business administration from Golden Gate University and a bachelor's degree in business administration with an emphasis in accounting from San Diego​ State University.