What is Good Public Policy?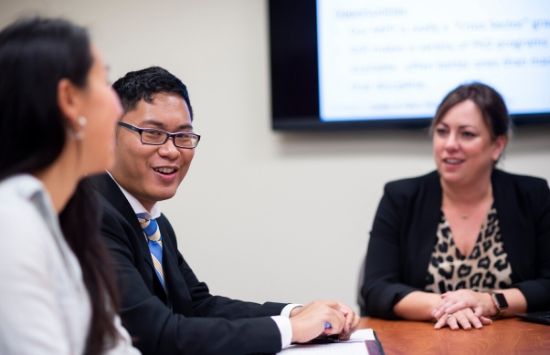 If you're interested in government structures, have excellent problem-solving skills, and a passion for legal policies, a career in public policy could be the right fit for you! Individuals who study at the Pepperdine School of Public Policy are propelled forward into careers across private, civic, and public sectors. At the School of Public Policy, you will learn what is good public policy, the skills involved in implementing effective policies, and how your voice can affect positive, measurable change in society. This educational post will help you better understand public policy and ascertain if this is the right career for you.
Public policy is composed of national constitutional laws, regulations, court decisions, and local ordinances that are put in place to serve citizens' needs and uphold the collective morals of a society. Issues such as climate change, energy, and healthcare are at the forefront of major policy issues the world faces today. Public policy is the foundation of American democracy and plays a crucial role in American society, working to solve problems efficiently and effectively through careful consideration of humans' needs and nature.
Ten of the most vital policy issues the United States faces include:
Climate Change
Social Security
Healthcare
Medicare
Jobs
Trade
Taxes and Spending
Retirement accounts
Energy
Public Lands
What makes good public policy?
Good public policy seeks to define issues and implement strategies that will produce a measurable and positive result for the general public. Effective public policy will support democratic institutions and processes, serve justice, encourage empathetic and active citizenship, and solve problems efficiently and effectively without causing a political rift. Thus, a successful policy is both the execution of a good policy (positive, measurable outcome) and good politics (bipartisanship).
However, good public policy is more than simply solving problems as they arise. A good public policy will be able to define a problem, gather evidence, identify causes, review any current policies, and strategize solutions that anticipate the social response. Careful consideration of benefits and costs as well as the development of political strategies are all key factors in implementing a policy that will elicit a positive, measurable outcome.
What's the difference between policymakers and policy leaders?
Of course the best policy ideas for a community, state, or nation can fail without adequate leadership. At Pepperdine School of Public Policy, we say that it's vital to "put the public into public policy," and what this means on the ground is that leaders understand how best to customize policy solutions for the people they are serving. In other words, a policy solution that will work in Rome, New York, might not work in Rome, Georgia, or Rome, Italy for that matter - even if all the other elements outlining the policy environment are similar.
Seen through this lens, effective public leadership is defined by an ability to communicate policy change in ways that "fit" the communities that will be impacted by these decisions. This requires a particular understanding of the history and culture in which a leader is working. So the quantitative skills necessary to test a policy solution are important, but so is the ability to "think historically" about the specific policy environment, and to be able to communicate this to the public in their own "language."
How do I get a job in public policy?
A thorough understanding of the law is key for a career in public policy. Thus, studies in law and political science are complementary to this line of work. At the School of Public Policy, we offer numerous courses in the field of public policy to uniquely prepare you for a career in private, civic, and public sectors. We offer a master's degree in public policy, as well as a joint degree program (MPP/JD) between the School of Public Policy and the Pepperdine Caruso School of Law. This prepares our future leaders for careers across several sectors that facilitate sustainable policy solutions.
Get your public policy degree at Pepperdine School of Public Policy
If you are considering a career in public policy, the Pepperdine School of Public Policy is the right place for you! The School of Public Policy offers insightful and comprehensive studies in the field of public policy, propelling our students into careers across a variety of sectors. Our website has useful information about our curriculum and admission requirements, plus a full list of our academic programs and methods to contact us directly for more details.