Herschensohn Scholarship Program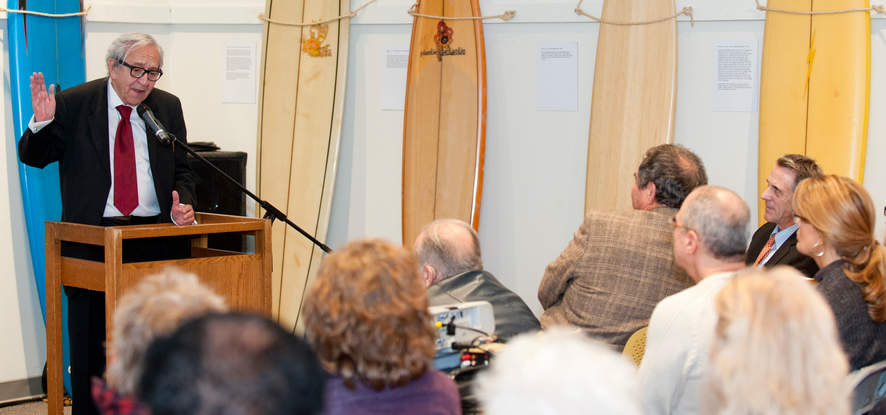 A member of the School of Public Policy's "Founding Faculty" in the 1998 academic year, Bruce Herschensohn should be considered one of our program's "Founding Fathers." Herschensohn has been involved with teaching our graduate students since that first year through last year when he gave a riveting presentation on the protests in Hong Kong.
More than a teacher, Herschensohn was a true mentor to many of our students, and a friend to the school, who often led "friend-raising" efforts through his popular foreign policy roundtables. Herschensohn maintained decades' long relationships with students who have gone on to incredible careers in public policy and politics.
With Herschensohn's passing in 2020, the opportunity now exists to engage and support our next generation of public leaders through an endowed scholarship program in his name. Through the Bruce Herschensohn Scholarship Program, future generations of leaders will learn about Herschensohn as it offers his many friends and former students the opportunity to carry on his legacy.
Supporting Graduate Students
Graduate students who share Herschensohn's passion for foreign policy, and seek careers in the Foreign Service and/or the national intelligence agencies.
Graduate students who share Herschensohn's interest in the media, and seek careers in political/policy communications.
Scholarship recipients will be profiled in the School's bi-annual Dean's Report, and each will receive a background on Herschensohn's incredible life and contributions to the School of Public Policy.
Continue Building the Impact
Additional donations can be made on our giving page (designate "Student Scholarships").