Watch: D.C. Lecture Series, Ronald C. White on Presidential Leadership in Polarized Times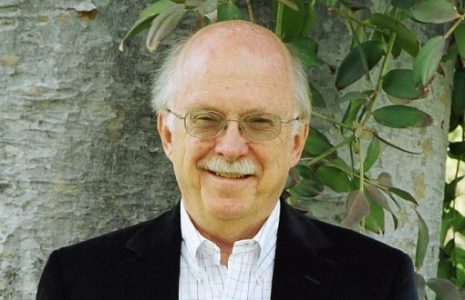 Pepperdine School of Public Policy and The Trinity Forum partnered together for a book launch with historian Ronald C. White, for his momentous new biography of Ulysses S. Grant, American Ulysses, on October 4, 2016,at The National Press Club in Washington, D.C. White spoke as part of The Trinity Forum's "Evening Conversation" series and Pepperdine's "Moral Sense in Politics & Policy" series, in which he explored the story of one of America's most extraordinary and misunderstood presidents — his character, faith, resolve, and brilliance that led not only to military success, but to effective leadership of our nation in a time even more riven and polarized than our own.
About the "Moral Sense in Politics & Policy" Speakers Series: For the past four years, the Pepperdine School of Public Policy (SPP) has collaborated with Washington, D.C.'s The Trinity Forum in hosting twice-annual speaking events that look at the intersection of virtue and public policy. The phrase, "moral sense" is borrowed from one of SPP's founders - the late Dr. James Q. Wilson - who felt that effective public leadership demanded a more humanistic approach based in a rigorous liberal arts education.