School of Public Policy Welcomes Knox Thames as Senior Fellow Leading a $1.5 Million Templeton Religion Trust Grant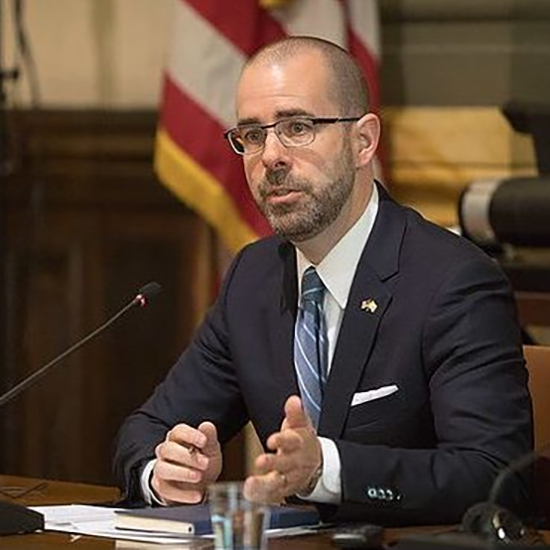 Pepperdine University has received a grant of $1,531,920 from the Templeton Religion Trust (TRT) to launch the "Covenantal Pluralism Project: Promoting Covenantal Pluralism Through Heritage, Coalitions, and Advocacy." This initiative is one of TRT's many programs that seek to contribute to the foundation's broader mission of improving the well-being of individuals and societies through spiritual growth and an ever-improving understanding of spiritual realities and spiritual information.
As a grantee of TRT, Knox Thames will be joining Pepperdine University as a senior fellow with the School of Public Policy and Caruso School of Law. After 20 years of government service in various diplomatic roles, Thames will direct the Program on Global Faith and Inclusive Societies, which will develop innovative approaches to foster an appreciation for diversity, pluralism, and the rights of others.
"I am excited to join Pepperdine University because of its academic excellence as a top university, its devotion to Christian values, and its integration of faith and learning," said Thames. "Pepperdine's global outlook and footprint, commitment to advancing human rights, and emphasis on service make it the perfect place to pursue research initiatives related to international religious freedom, pluralism, and minority rights."
"As one of America's few graduate public policy schools at a Christian university, we take seriously the role of religion in forming moral leaders and supporting a vibrant civil society," said Pete Peterson, dean of the School of Public Policy. "We're excited to welcome Knox to our growing roster of senior fellows as he brings such an important scholarly background in religious liberty in policy and in law. I know our students will benefit greatly from his expertise," Peterson added.
Knox Thames is a senior visiting expert at the US Institute of Peace with the Middle East and Religion and Inclusive Societies teams. He has appeared before US Congress, the United Nations, and European Parliament and has written widely including TIME, USA Today, Foreign Policy, the Harvard Human Rights Journal, and the Yale Journal of International Affairs, among others. Thames previously served on the US Commission on Security and Cooperation in Europe—also known as the Helsinki Commission—as well as with the US Commission for International Religious Freedom, AmeriCorps, and the US Army War College as an adjunct research professor.