Student Workshop on Civility, Truth, and Future of Democracy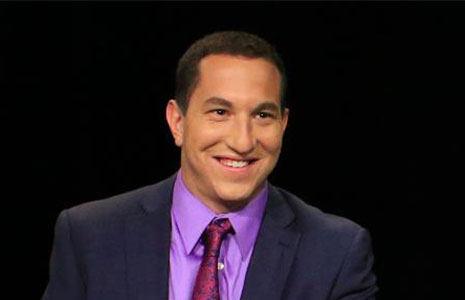 Alexander Heffner, host of "The Open Mind" on PBS, will lead a student workshop at the School of Public Policy in SPP Rm 179 on the Drescher Graduate Campus on Monday, November 6, at noon. Heffner will host a conversation on civility, truth, and the future of democracy a year after a historical national election.
Heffner has covered American politics, civic life, and Millennials since the 2008 presidential campaign. His work has been profiled in The Washington Post, The New York Times, The Christian Science Monitor, Los Angeles Times, Variety, Medium, and on NBC News, MSNBC, C-SPAN, CNN, BBC and NY1, among other media outlets. His essays, reviews, and op-eds have appeared in TIME, Reuters, RealClearPolitics, NYT's Room for Debate, The Wall Street Journal,and The Boston Globe, among other publications. He was the political director for WHRB 95.3 FM and host of "The Political Arena." A native New Yorker, he is a graduate of Andover and Harvard.
Registration is free, but required. For more information contact Sarah Axen.
Lunch will be served.
This workshop is eligible for one (1) Professional Development credit for School of Public Policy students.