SPP Welcomes Two New Adjunct Faculty to Teach in the State and Local Policy Specialization
The Pepperdine School of Public Policy is pleased to welcome policy experts and leaders Rick Cole and Dr. Charmaine Yoest to teach in the state and local specialization. The state and local specialization teaches students how regions grow, develop, and can be effectively governed. Today, governors, mayors, and other municipal and business leaders are creating many of the most innovative and effective policy initiatives at local levels.
Rick Cole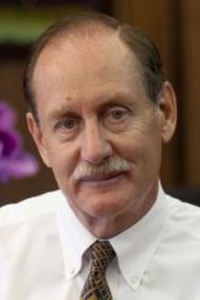 Rick Cole is the executive director of the Congress for New Urbanism, an influential national membership organization that advocates for the architecture of community; fighting to legalize walkable urbanism, promote the 15-minute city, and design for climate change. He spent three decades in public service leadership as Mayor of Pasadena, Deputy Mayor of the City of LA, and City Manager in Santa Monica, Ventura, and Azusa. Called one of Southern California's most visionary planning thinkers; by the LA Times, he was honored by Governing Magazine as one of their Public Officials of the Year. He has taught urban policy at Occidental College, religion and politics at Fuller Theological Seminary, and US history at Pasadena City College.
Seminar in Regional Policies: Leading Cities: Urban Policy in Action
We live at an inflection point in human history: the first time a majority of the world's population live in cities and American cities are the epicenter for economic, social, and environmental challenges and opportunities. Taught by Cole, this course deals with the practical realities of power, politics, and policy in cities and regions. Grounded in the history and evolution of how cities work and how they are governed, the focus is on how to make lasting change to create a more equitable and sustainable future for American cities. Emphasizing the role of civic, political, and management leadership, the class combines theory and practice, using greater Los Angeles as the primary case study. The course includes varied writing assignments with the goal of imparting useful skills for future leaders.
Dr. Charmaine Yoest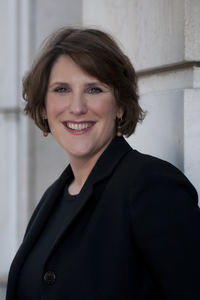 Dr. Charmaine Yoest has served in many facets of political life—in the White House, on a presidential campaign, and leading a national nonprofit. She directed the domestic policy work of a national think tank voted most influential on policy issues three years running. Those issues included health care and welfare reform, education policy, family formation, women's issues, and religious liberty. Yoest served in the White House as Associate Director of the Office of National Drug Control Policy and also as the assistant secretary for Public Affairs at the U.S. Department of Health and Human Services where she provided leadership for the $1.3 trillion Department's public affairs programs and coordination of strategic messaging across the 11 HHS Operating Divisions. She has appeared as a spokesperson on every major television network and cable outlet and has been published in the leading national publications. She has provided testimony in front of the United States Congress on multiple occasions. Yoest is a visiting fellow for the Heritage Foundation's Institute for Economic Freedom where she is focused on a Future of Work project. She is also the author of Mother in the Middle (HarperCollins), an examination of child care policy.
Seminar in Regional Policies: Family Policy
One of the more prominent, ongoing public policy debates concerns a cluster of social and economic issues are generally referred to as "family issues." This class examines several of those issues in the context of the overarching debate over the importance of the family to civil society and the state. Taught by Yoest, this course is designed to provide a familiarity with the contours of the larger political discussion related to the relationship between individuals, the family as an institution, civil society, and the state. Class assignments are designed to provide the student with practical experience with different modes of debating these issues in real-world political discourse.