SPP Students to Compete in 2021 NASPAA-Battan Student Simulation Competition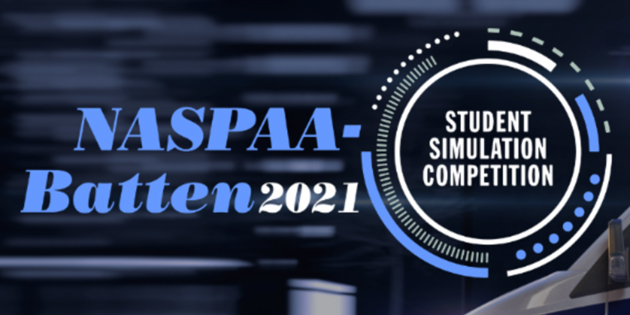 On February 27th and March 6th, five Pepperdine School of Public Policy students will compete with more than 400 graduate students in the annual NASPAA-Batten Student Simulation Competition—a partnership between the Network of Schools of Public Policy, Affairs, and Administration (NASPAA) and the University of Virginia Frank Batten School of Leadership and Public Policy.
This year's simulation has been updated to reflect the public health and economic crisis brought on by COVID-19. Current students, Esther Chung, Jacob DePeralta, John Hayes, Renee Jackson, and Kamaali Lama will take on a leadership role in one of four fictional countries in a fast-paced environment where they must work together to stop the next "Pandemic 2.0." Students are tasked to apply skills learned in class to simulated real-world experiences to prepare for the next major global event. During the simulation, students will have to think critically, communicate, and make policymaker-decisions to close international borders, mandate nationwide lockdowns, develop a trusted vaccine, or other ways to minimize the spread.
SPP and Seaver College alumni, Andrew Weathers ('98, MPP '00) of the National Institute for Occupational Safety and Health at the Centers for Disease Control and Prevention, will be a returning judge for this year's simulation.
Learn more about this event on the NASPAA-Batten website.