School of Public Policy's Dr. Robert Kaufman to Serve as Visiting Scholar at University of Colorado Boulder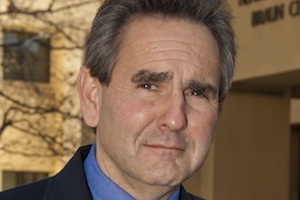 Dr. Robert Kaufman, the Robert and Katheryn Dockson Professor of Public Policy at the School of Public Policy, has been named the 2017-2018 Visiting Scholar in Conservative Thought and Policy at the University of Colorado Boulder. He is the fifth person to hold the position.
Kaufman, a political scientist specializing in American foreign policy, is scheduled to teach two courses per semester in Fall 2017 and Spring 2018, on war strategy and prudence in politics. In addition, he will host public events in the campus community and throughout the state.
"I look forward to a lively and stimulating year as the Visiting Conservative Scholar at the University of Colorado Boulder," noted Kaufman.
Kaufman has written for scholarly journals and popular publications including The Weekly Standard, Policy Review, The Washington Times, the Baltimore Sun, The Philadelphia Inquirer, and the Seattle Post-Intelligencer.
He has written four books, including his most recent, Dangerous Doctrine: How Obama's Grand Strategy Weakened America. His other publications include In Defense of the Bush Doctrine, a biography; Henry M. Jackson: A Life in Politics, which received the Emil and Katherine Sick Award for the best book on the history of the Pacific Northwest; and Arms Control During the Pre-Nuclear Era.
Kaufman also assisted President Richard M. Nixon in the research and writing of Nixon's final book, Beyond Peace, and is a former Bradley Scholar and current adjunct scholar at the Heritage Foundation. He has taught at Colgate University, The Naval War College, and the University of Vermont.
Kaufman received his JD from Georgetown Law and a BA, two MA degrees, and a PhD, from Columbia University. In May 2016, he received a master of dispute resolution from the Pepperdine University School of Law.