School of Public Policy Mourns the Loss of Alumnus Robert Bishop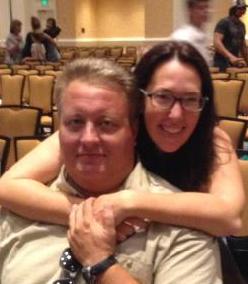 The Pepperdine School of Public Policy was saddened to learn of the passing of alumnus Robert Bishop (MPP '00) on July 5, 2014. He was 46.
Robert received a bachelor of arts degree in history from California State University, Chico, and prior to attending Pepperdine was a scientific aide for the Department of Fish and Game and sole proprietor for Butte Deposition Reporters and as an emergency medical technician for Golden State Ambulance. At Pepperdine, he interned for Empower America in Washington, DC, and served as a graduate assistant working with Dr. Ted McAllister. After graduation from the School of Public Policy, Robert worked for the City of Oroville, California. Most recently, he was working at Disney World in Florida but was scheduled to start the Sheriff's Academy in Polk County Florida in just a few weeks.
"We are truly heartbroken to hear of Robert's passing. He was such a generous and enthusiastic student," recalls James R. Wilburn, dean of the School of Public Policy. "Robert's love of family and a passion for others will leave a lasting impression with his public policy family. We will dearly miss him."
Robert is survived by his wife Theresa and nine children ranging in ages from 2-18 (Elizabeth who will be starting at Florida Polytechnic University in the fall, William, Shelby, Mathew, Britton, Andrew, Penelope, David, and Veronica).
Memorial services will be held on Saturday, July 12th at 12 noon at Cornerstone Baptist Church, 3100 Sand Mine Rd, Davenport, FL 33897. The coming months will be very difficult for the family and any support either encouragement, prayers, or financial would be appreciated. Family donations can be made at the In Memory of Robert Bishop Crowdrise site.