School of Public Policy Hosts Roundtable Discussion on Taiwan's Future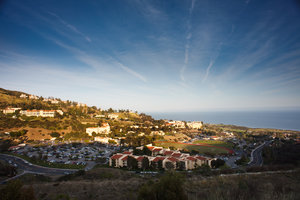 The School of Public Policy will host a roundtable, "Taiwan's Future," on Thursday, October 2, 2014, at 4 p.m. in SPP Rm 175. A panel of experts will examine Taiwan's independence movement in light of both internal politics and larger geo-politics involving U.S.-Chinese relations.

Participants include:
Peter Chen
National Vice President
Taiwanese Association of America
and
Pro Bono Legal Counsel
Formosan Association for Public Affairs (FAPA).
Joel Fetzer
Professor of Political Science
Seaver College, Pepperdine University
and
Author, Confucianism, Democratization, and Human Rights in Taiwan
Bruce Herschensohn
Senior Fellow
School of Public Policy, Pepperdine University
Moderator: Jonathan Kulick
Senior Project Director
School of Public Policy, Pepperdine University